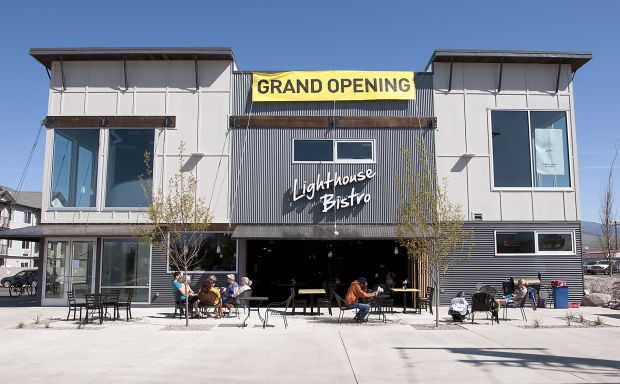 Help design the way future buildings look on Russell Street.
This week, the city of Missoula and staff from the Sonoran Institute and the Progressive Urban Management Association hold meetings "designed for people who live, work and own property" in the Russell Street area. Chris Behan of the Missoula Redevelopment Agency said the input will help the agency board set standards for Russell from South Third Street West to West Broadway.
"We want recommendations … so that our board can make informed decisions from both a design perspective and use perspective along that street," Behan said Monday.
The first meeting will be held at The Source at 225 S. Russell St., a building that initially led to a public outcry because of its proximity to a street planned as pedestrian-friendly. Behan, though, said the owner had to overcome many physical problems with the site and also changed building features in response.
"The other real half or more of that is that there are no standards," Behan said.
He said the meetings are seeking to put criteria in place:
n 6:30 p.m. to 8:30 p.m. Wednesday, Oct. 22, the city will hold a meeting at The Source's Bistro to exchange information between citizens and the consultants and staff.
• 5:30 p.m. to 7 p.m. Thursday, Oct. 23, at The Source's studio, consultants will summarize the information they received and "present initial recommendations seeking comments from citizens."
• 12:30 p.m. to 1:30 p.m. Thursday, Oct. 23, the city will hold a shorter version of the evening meeting. The abbreviated session will be in the Jack Reidy Conference Room at 140 W. Pine St.
"The project is being funded by a grant the city was awarded through the Sonoran Institute and is being done in conjunction with the city of Missoula's Development Services and the (MRA)," reads an announcement from the city of Missoula. "Its purpose is to consider future design and use of the land near Russell Street … (not the street itself)."
Behan said the grant pays for Missoula to bring in an expert who can help with Russell; it isn't for a set amount of money.