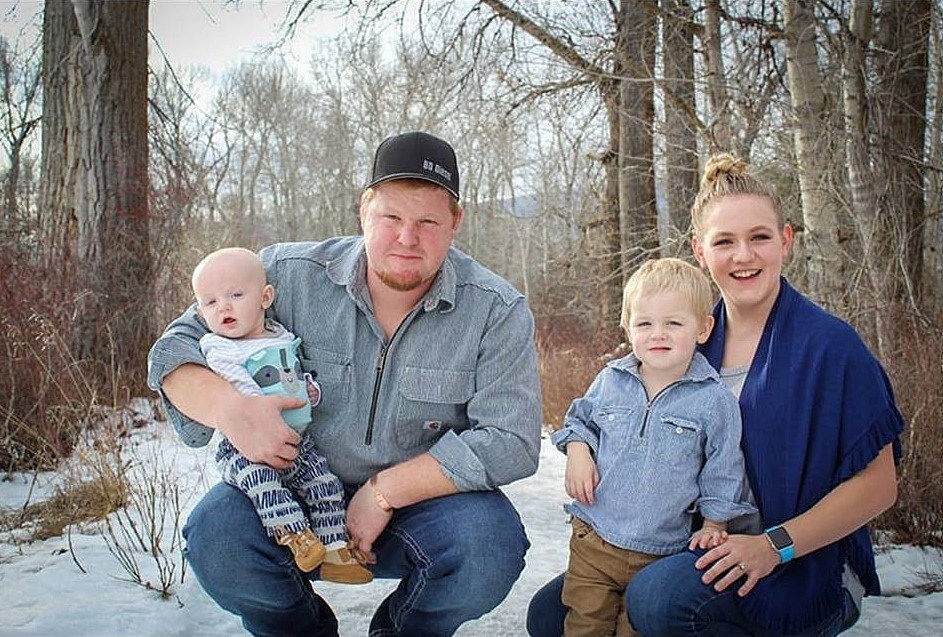 Good news continued this week to roll out of a Utah hospital where victims of a shooting spree outside Missoula have been under treatment for the last two months. 
Casey Blanchard, who was shot eight times on March 14, has been receiving treatment at the University of Utah Hospital in Salt Lake City, the same facility that returned Montana Highway Patrol Trooper Wade Palmer to the Treasure State on Wednesday.
The Montana Department of Justice on Friday released a message from Blanchard's wife, stating his improvements have been significant.
"Casey continues to progress well through his treatment," Leah, Blanchard's wife, said in the release. "He is becoming more confident in his daily activities such as being active, transferring in and out of a vehicle, and cooking." 
You have free articles remaining.
Blanchard was one of the three people shot in two incidents in the late hours of March 14 and the early minutes of March 15. 
Blanchard, his mother Julie and friend Shelley Hays were coming home from a bar on Expressway when a white SUV they had seen at the same bar began flashing its lights. When Blanchard stopped and got out of his vehicle, the suspected gunman opened fire, hitting Blanchard eight times before firing on the vehicle, injuring Julie and killing 28-year-old Hays.
As authorities swarmed the county in search of the shooter, Palmer came upon the suspect's vehicle on Highway 93 North and was immediately shot three times, in the head, face and neck. Now continuing rehabilitation efforts at his Bitterroot home, Palmer remains non-verbal and is limited in his mobility.
Blanchard, who has been steadily improving from Salt Lake City, may be joining his own family back in Montana as soon as next month, his wife said. 
"This may be a new journey for us, but we are not letting it stop us," she said. "As of now, our estimated date to return home to Montana is the beginning of June."
Johnathan Bertsch, the 28-year-old charged in the shootings, faces one count of deliberate homicide and three counts of attempted deliberate homicide. He is being held in Missoula County Detention Facility on $2 million bail. His next hearing is set for May 30 in Missoula County District Court.