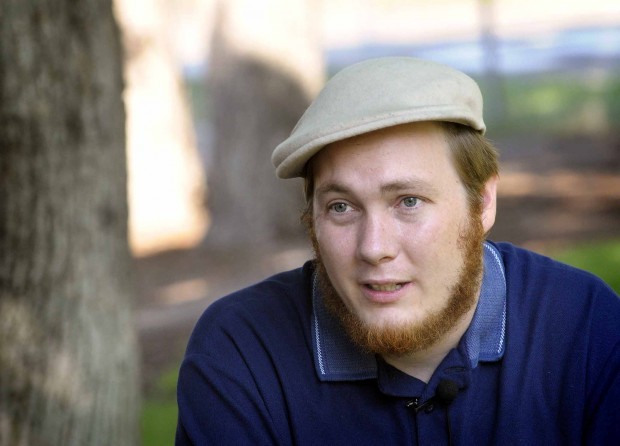 Councilman Roy Houseman announced Monday his resignation from the Missoula City Council.
The Ward 2 newcomer immediately vacates his hard-fought seat and goes to work as a legislative assistant with the United Steelworkers. The work will take Houseman, once president of Local 885, on travel to Washington, D.C.
"I can't thank the community enough for allowing me to serve on this council," said Houseman, who will remain based in Missoula.
Houseman made his official announcement at Monday's council meeting, where the councilors also took care of a couple of other matters: They unanimously levied a $1 per room night assessment in the Tourism Business Improvement District, which will use the money to attract visitors to Missoula; and they unanimously said yes to increasing tax increment funds for a new parking garage on Front Street from $2.5 million to $3 million.
The youngest councilor seated, the 29-year-old Houseman worked at the Frenchtown plant and served as the union spokesman when Smurfit-Stone Container Corp. closed its Montana operation earlier this year. He was one of more than 400 people who lost their jobs when the plant shut down, and he said the closure changed his life plans in significant ways.
Houseman enrolled in the University of Montana and still aims to complete a Master in Public Administration degree, and he's eager to work for the United Steelworkers, which sought him out for the position.
"They've seen me work before, and they're just excited to have me on, and I'm excited for some full-time work," Houseman said.
His term on the council began in January 2010 and ends January 2014. Council president Ed Childers said the newest councilor had been there long enough to figure out the job, and he doesn't like to see the Ward 2 representative leave.
"The City Council will do its very best to come up with a good replacement for Roy who will serve Ward 2 to the best of their ability," Childers said. "And it will take them a while to get to the same place Roy is at. It always does."
Here's how the seat gets filled, according to the city clerk and city attorney: The city clerk advertises the opening for 10 days; people who live in Ward 2 and are qualified electors turn in applications; each councilor selects someone from the pool to interview; a majority vote of those seated selects a new councilor; then, come November 2011, the person runs to keep that seat through Houseman's term, which ends the first Monday in 2014.
Houseman suggested the council select one of the following people to take his seat, but said it's up to each individual to decide whether to apply: Cynthia Wolken, Lanette Diaz, Paul Hubbard or Gabriel Furshong.
Normally, city elections are staggered so just one of two ward seats is up for election at a time. But the term of Ward 2 Councilor Pam Walzer ends the first Monday in 2012, so Houseman's departure means both Ward 2 seats will be on the 2011 ballot.
Houseman and Walzer both are Westsiders who nabbed seats from Grant Creek incumbents. Houseman's more recent win last November was a victory for liberals on the council, who secured a clear majority on the body; it was a blow to conservatives, who lost a vocal member when John Hendrickson was ousted.
Houseman, who served a short but busy term, said he was glad to witness the community dialogue on the city's groundbreaking anti-discrimination ordinance, which he supported. He also was happy to back special districts, or new taxes, which he said was a good way to keep some Missoulians employed.
The councilman's wife, Andrea, lives and works in Missoula, and Houseman said the couple is looking forward to having him in a job they believe offers them a sustainable living.
The position also offers Houseman an opportunity to work on a matter near to his heart and one that potentially affects labor across the country: "(I) get to go out there and be an advocate for something I feel very passionate for, and that's union issues."