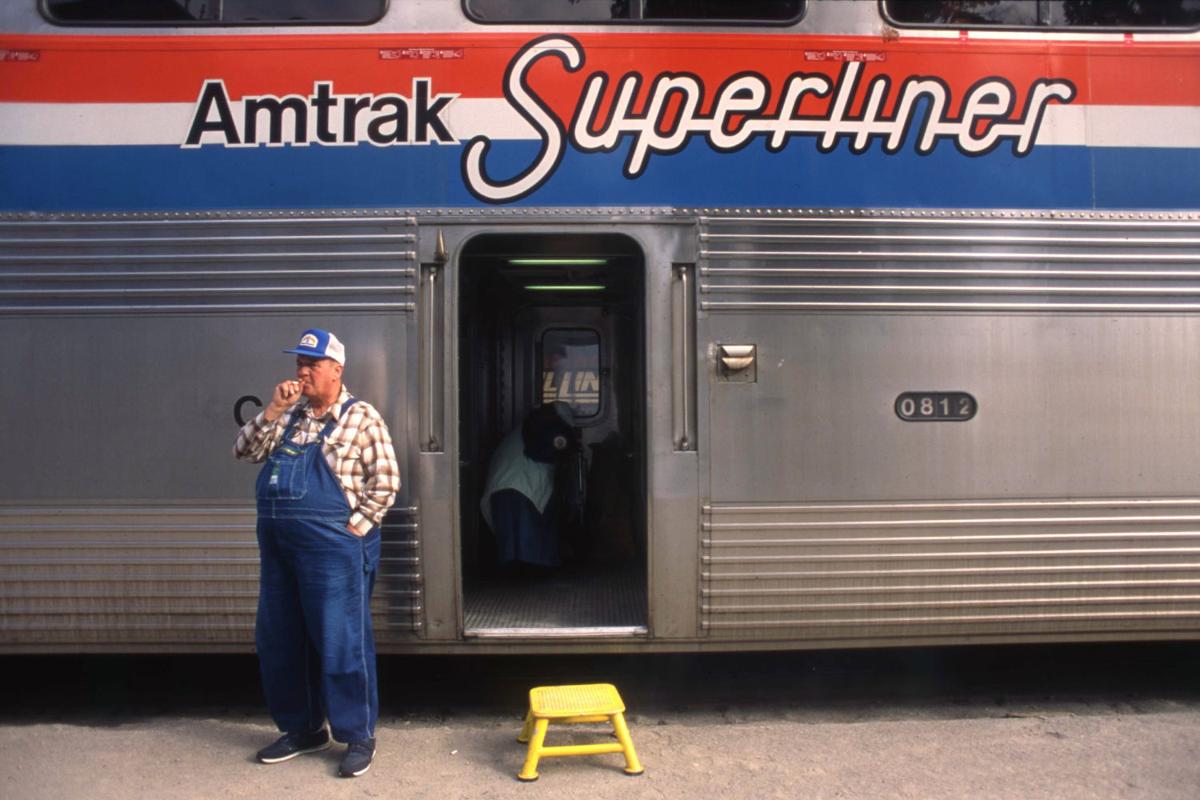 It's been 40 years since the last passenger train rumbled through Missoula on the North Coast Hiawatha line, leaving the only remaining passenger train running along Montana's northern Hi-Line.
But Missoula County Commissioner Dave Strohmaier is continuing his decade-long pursuit of bringing rail service back to the southern portion of the state, this time by forging a coalition of counties interested in seeing the locomotives pass through their areas of the state once again.
Last week, Strohmaier convened interested counties, economic development groups and passionate citizens for a Southeast Montana Passenger Rail Summit in Billings. He said he's hoping to do the same for the state's southwestern communities in the coming months as part of his plan to lay the groundwork for the necessary multimillion-dollar investment it would take to bring back passenger trains.
"Right now, we need to lay out the framework needed to make this shovel-ready," Strohmaier said Thursday. "I have no illusion that the tens or hundreds of millions of dollars needed will just appear to make it a reality. But if you look at the immediate aftermath of the recession, when federal stimulus money came available, the shovel-ready projects got the funding."
Strohmaier's push to bring passenger rail back to Missoula goes back at least to his time on Missoula City Council, when he successfully passed a joint resolution with the county supporting a federal rail improvement bill and calling for federal officials to reestablish a passenger rail line in southern Montana.
Federal support is key to a rail project because it would almost certainly be operated by Amtrak, which is heavily subsidized by the federal government. Strohmaier said he doesn't see the reluctance to put public money into rail projects, pointing out that airlines and road maintenance are also heavily subsidized by the federal government "without a second thought."
After watching multiple state and federal attempts fail to even investigate reopening rail travel through Missoula, Strohmaier's new strategy hinges on a piece of Montana law allowing counties to form their own rail authorities. He said that by rallying adjoining counties on the proposed rail line, it would allow them to set up a governing structure and also signal to federal leaders that Montanans are interested.
During a September trip to Washington, D.C., in support of the county's BUILD grant application, Strohmaier said he met with Rail Passenger Association President Jim Mathews. Mathews phoned in a presentation at the rail summit last week outlining the local benefits of passenger rail lines.
State Rep. Andrea Olsen, D-Missoula, passed a bill in the 2019 Legislature calling on the state to study the whole inventory of transportation options in Montana, including passenger rail, but for now the effort has been sidelined by the Interim Transportation Committee.
Olsen said Thursday she will be calling for the committee, which she is on, to reconsider carrying out the study at its January 13 meeting. She said the study would hopefully outline the cost and benefits of passenger rail, including the degrading quality of the Empire Builder line that crosses the Hi-Line.
While she acknowledges that the costs are high for passenger rail, she said it needs to be looked at in context.
"We end up fearing what 'a lot of money' means," she said. "We are the richest country in the world, and we used to see the value in public infrastructure. My belief is that we can do it when we are willing to tax people with the real big money at the federal level so that they contribute back into the society as a whole, and then we can make real investment in a stable, secure country."
The rail line Strohmaier is focused on would connect Missoula, Helena, Bozeman, Livingston and Billings to other lines leading to major hubs like Seattle, Portland, Minneapolis and Chicago. He urged supporters of the idea outside of Missoula to contact their county commissioners, as well as state and federal leaders to show they think it is a priority.
"We need to be able to show that we're not just a bunch of old rail buffs nostalgic for the pre-'79 days, but that this is something that is alive and energetic," he said.
Get local news delivered to your inbox!
Subscribe to our Daily Headlines newsletter.