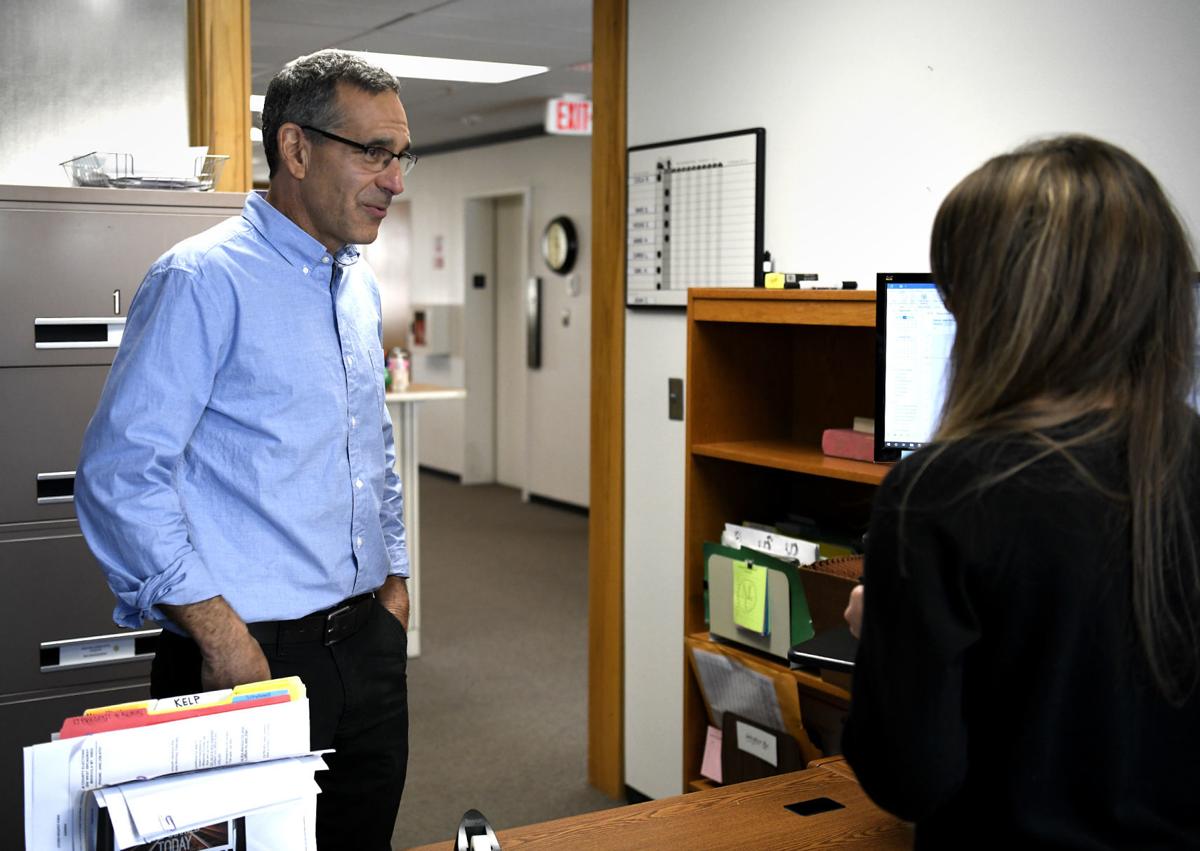 The Missoula County Board of Commissioners is exploring ways to help residents and businesses that are struggling to make rent and loan payments in light of the impact of emergency closures related to coronavirus.
On Friday, commissioners ratified board chair Josh Slotnick's March 16 decision to declare a state of emergency in Missoula County related to COVID-19, and then unanimously approved a three-month pause on loan payments for recipients of the Community Development Block Grant Economic Development Revolving Loan Fund because of the economic impact of the outbreak.
Western Cider, Pyramid Lumber, MIST/Free Cycles, Fat & Acid/The Camino, and Homeword are all recipients of the loan, which is designed to stimulate economic development through the creation or retention jobs for low- and moderate-income people and for housing, public facility, and human service projects or programs.
Melissa Gordon, the grants program manager for the county, said she was approached by one of the businesses with concern over their ability to make payments.
Commissioner Dave Strohmaier said the board's action was a "prudent move in terms of the collection of actions that Missoula County can take to help mitigate the effects of the financial sting that folks are feeling in the current crisis."
Strohmaier also asked what the county could do to encourage landlords to give renters some leeway in the face of new financial challenges related to coronavirus.
Commissioner Josh Slotnick said he was encouraged by the news that federal regulators have ordered several major lenders in the mortgage industry to offer homeowners flexibility with their payments.
"This really could help us out here," Slotnick said. "For lots of landlords, myself included, collecting rent is the means to pay for the building, so it's really hard not to collect rent. But if we could get a forbearance on those mortgages for a few months, then we could not collect rent for a few months."
Slotnick said he would like to see if the forbearance would extend to investment properties, and could then trickle down to renters.
Gordon said she will coordinate that kind of outreach with the city of Missoula and the Office of Emergency Management to make sure the county is helping existing efforts.
Gordon added that she has already been talking with Nick Holloway, the deputy disaster emergency services coordinator within the county's Office of Emergency Management. Gordon said Holloway told her that he is bringing economic recovery specialists on board and that she will be involved in future conversations around economic recovery.
Gordon said she has also been looking into ways that county funds can be used for rental assistance. She said that the county already provides money from the community assistance fund to the Human Resource Council, the Salvation Army, and WORD, Women's Opportunity and Resource Development, which provides rental vouchers to those in need.
There could potentially be about $50,000 available in community assistance funds to help with rent, said Chris Lounsbury, the county's Chief Operating Officer who has also been working on identifying additional funding.
Gordon said that she was not yet sure if those agencies have the capacity to administer additional funds but said if they do, "that's one mechanism that we could use to provide additional assistance to folks who are in need."
Gordon said she will contact those agencies with the support commissioners expressed on Friday.
Concerned about COVID-19?
Sign up now to get the most recent coronavirus headlines and other important local and national news sent to your email inbox daily.