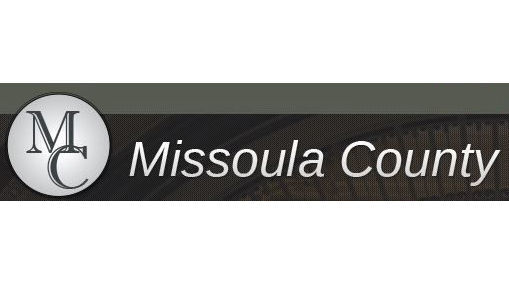 After only a handful of public comments, Missoula County adopted its Fiscal Year 2019 budget on Thursday.
The $183 million budget will raise county taxes on a $200,000 home by $28.89, which is a 4.85 percent increase, according to Andrew Czorny, the county's chief financial officer. Of that, $17.79 will go toward the $30 million, voter-approved public library bond and the remaining $11.10 will pay for "essential county services."
Overall, it's an increase of property taxes for the county's portion of the tax bill from $47.5 million last year to $48.2 million this year.
Gerry Christensen was the only person at the public hearing who voiced objections to the increase based on the impact to those living on fixed incomes, but commission members said they had heard from about a dozen others who wrote to convey their concerns with higher taxes. Christensen said he lives in Huson, and he and his neighbors are considering trying to get the boundaries changed so they live in Mineral County.
"My point is, I'm retired on a fixed income. A lot of the people that are my neighbors are in the same situation," Christensen said. "The bottom line to me is that I don't get a 4.88 percent increase in my retirement every year.
"There are people out there that are hurting and worried about being taxed out of their homes."
His sentiments were echoed in an email from Marg Harstad to the commission, who started out with, "Shame on any and all of you who propose and vote to increase our taxes another dime." Harstad said she works three jobs just to afford to live in the house she's been in for 22 years.
"We are already inundated with school taxes, levies, and bonds that seem to be voted in due to Missoula voters' generosity, lack of knowledge, and a school superintendent who manages to orchestrate an individual ballot each spring (again a costly venture) which ensures low turnout yet making sure all school employees vote, so we can further be robbed blind year after year," Marstad wrote. "We have a city government that loses money in the budget, then finds it, then tries to tax us anyway.
"I am exhausted with the ineffective and irresponsible budget management, or shall I just say constant overspending exercised by the mayor and now the county commissioners. It feels like the only people who can afford to live in Missoula are the wealthy with money to burn."
Another county resident asked about the $675,000 earmarked for the South Avenue Bridge. Commissioner Dave Strohmaier said it is a "100 percent pass-through" of state and federal dollars earmarked for completing an environmental assessment and for the final design of the proposed bridge. He added that he'd like to see a "more robust" analysis of the potential impacts.
You have free articles remaining.
"This isn't construction money," Strohmaier said.
Commissioner Jean Curtiss said she agreed with the sentiments voiced at Thursday's public hearing, and that they need to figure out how to not raise taxes and still fund services, which is a common theme by Missoula area elected officials who would like the ability to institute local option taxes or sales taxes.
"Our constitution limits the sales tax to 4 percent, so we don't have to worry that we'll look like Washington D.C.'s 22 percent," Curtiss said. "A study by the Montana Economic Partnership shows a one-quarter sales tax in Missoula County in 2016 would have generated $5.6 million … We can't just add a tax, but we need to talk about it. Eleven million people come to Montana and spend about $1,000 per day, and we are not tapping into that.
"We are trying to be frugal with your money, plan for your dollars, but we need to find different tools than just property taxes."
Curtiss and Commissioner Cola Rowley added that when the state and federal governments make cuts in their services — for example, in targeted case management for mental health care providers, the fees for expert witnesses at trial, or the amount paid to house people in jail — those needs don't go away and instead are picked up by local residents.
Curtiss added that the state does have programs to help folks on limited incomes, and encouraged people to contact the Montana Department of Revenue to seek relief.
County officials also are quick to add that while they send out the tax bills, the city and school taxes are included on it but those parts don't have anything to do with the county.
Like the city of Missoula, the county's mill value didn't rise as much this year as was expected. The value was affected by a variety of factors that included protested reappraisals from the 2018 tax cycle and a drop in the value of "centrally assessed" properties like pipelines, railroads, telecommunication and air carrier industries.
However, while the city's mill value dropped, the county's mill value increased slightly — typically due to new construction or increases in property values. The city drop prompted Missoula Mayor John Engen to seek relief from a one-time dip into the Tax Increment Financing (TIF) funds. Under state law, that means other taxing districts within the county also received their portion of the mills levied in the TIF districts, creating an unexpected windfall of about $502,781 for Missoula County.
County commissioners will use 60 percent of the unexpected influx to reduce property taxes. The other 40 percent will go into a fund to replace and refurbish capital improvement items, including ongoing building maintenance needs like roof replacements and heating system repairs.
The county also saved $600,840 in the sheriff's office budget after employees covered by the Sheriff's Retirement System voted to stop paying into Social Security.