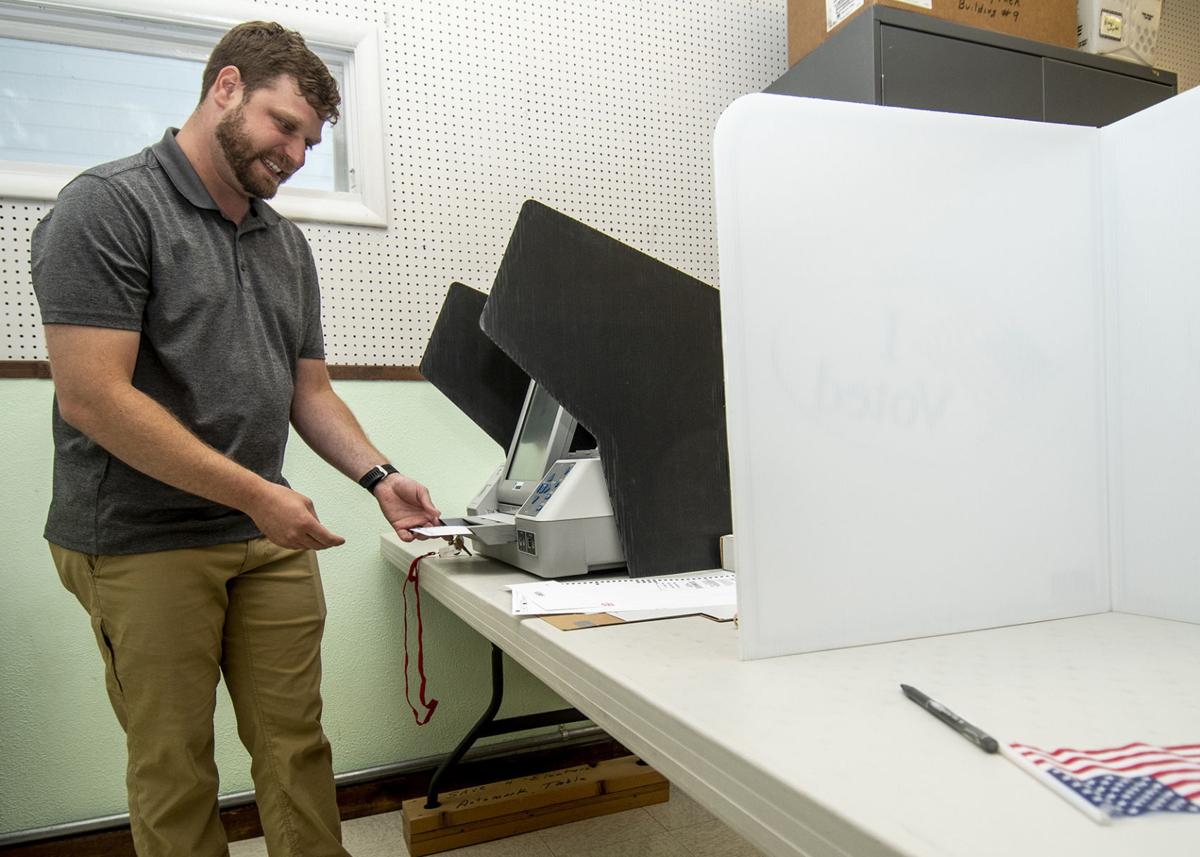 The Missoula County Elections Office is making it a priority to recruit 600 election judges, poll book judges and polling place managers for the 2020 primary and general elections.
"It's always a big push," said Bradley Seaman, Missoula County interim elections administrator. "Getting that number of election judges means that we don't have a wait, and means that we can staff all of our polling places, and that the people who are helping you on election day represent your community and your area."
Election judges are asked to work Montana's primary elections on June 2 and the general election Nov. 3. The judges greet voters, issue ballots, operate equipment, answer questions and hand out "I voted" stickers. They are paid for their service and their training, and have the option to work full- or half-day shifts on election days. 
"It's basically like paid public service and it's a really manageable time commitment," said Lynn Solomon, an elections aide in Missoula. 
Judges must be at least 18 and registered to vote, and must live in Missoula County. Election judges are paid $8.65 an hour, while poll book judges make $8.80 an hour and polling place managers earn $14 an hour, according to a Missoula County press release. 
Judges are required to work the election days and complete training during the month of March. The training takes about three hours and there are advanced sessions for poll book judges and polling place managers.
You have free articles remaining.
Solomon said the job can be more fun than people might realize because judges are typically assigned to polling places in their neighborhood, meaning there's a good chance of running into friends and neighbors. Some judges also help process absentee ballots in the counting center.
Seaman said Missoula has one of the biggest recruitments across the state because in the past, Missoula voters expressed a desire for numerous options for polling places. There are 28 different polling locations throughout Missoula County, and a shortage of judges could mean towards slower service or longer lines, Seaman said. 
The county has recruited more than 600 judges in the past, many of whom are retirees.
"As judges get older, we get fewer and we need to get more younger judges involved who know what's going on," said Larry Dunham, former vice chair and current alternate member of the Missoula County Election Advisory Committee. 
Dunham said he was not speaking for the board but noted that Missoula County needs more judges in rural areas such as Seeley Lake, Condon and Bonner. 
The county is also working on partnering with different organizations and businesses to help facilitate opportunities for their members and employees to serve as election judges. The partnerships aim to eliminate hurdles, by working to make sure employees have time off on election day or to attend training, and provide incentives such as giving employees paid time off to work as election judges. Seaman said that any groups and businesses interested in working with the county can contact the elections office. 
Seaman said there are roles for everyone that fit their skills, whether that means meeting and greeting people and helping make sure they're in the right line, accounting for ballots or helping manage and delegate tasks on election days.