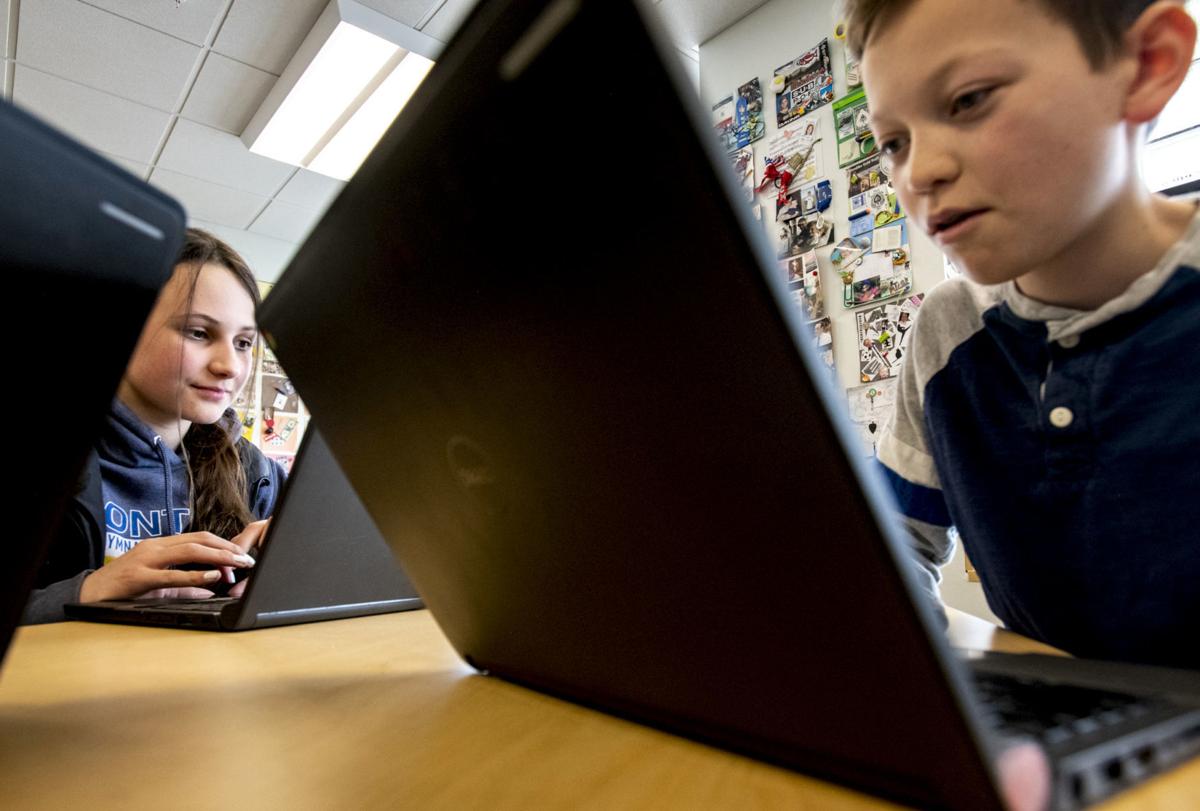 Missoula County Public Schools trustees officially declared an emergency Tuesday due to community and school health concerns related to COVID-19, and following Gov. Steve Bullock's declaration of emergency that mandated school closures.
Trustees granted superintendent Rob Watson on Wednesday the authority to determine off-site teaching methods for the district, as well as the authority to determine student proficiency for grades K-12. Additionally, trustees voted to refrain from running any levies this spring in consideration of the economic impact of the coronavirus pandemic.
"I'm really hoping that at some point we'll be back in school and the teachers can kind of take the students from where they were and get them proficient by the end of the school year," Watson said.
Teachers in the district have been developing lesson plans this week to continue education during the closures, which Bullock extended on Tuesday to last until at least Friday, April 10.
Bullock directed schools to close beginning Monday, March 15, which was the week of spring break for Missoula County Public Schools. Students had an extended break this week due to waived requirements for student instruction time until Friday, March 27.
However, students are required to begin learning from home on Monday, March 30, in order for the district to continue to receive state funding. This week, teachers are creating lesson plans and exploring online learning models while the district is working to ensure students have access to the devices and internet they'll need to complete the assignments.
Trustees will meet again this Friday at 4 p.m. to discuss the district's COVID-19 educational plan. Watson said the plan will include live e-instruction from teachers, as well as lessons that students can access at their own pace.
"The reason that's so important for us is that not all students can access the material at the same time," Watson said.
The plan will include video chats, tutoring, conference calls, as well as hard copy packets that may be distributed to students, especially those in younger grades. Watson said that while teachers will be introducing new material, it will be less than "you might expect." He also said administrators have promoted the message of "less is more" to teachers as they develop their lesson plans to ensure that students are able to keep up at home.
Earlier this week, the district handed out over 400 used laptops and devices to students who lacked access to their own. Watson said they are still working to ensure that all families have internet access.
Watson said lessons next week will begin with review material as students become integrated to new learning models before teachers add anything new.
The district is also working with the Missoula YMCA and the newly-formed emergency child care task force to identify the need for emergency childcare and determine what organizations or spaces have the capacity to be able to respond to that need, said Heather Foster, CEO of Missoula YMCA. 
Foster said the YMCA is ready to begin emergency child care for school-aged children on Monday at Russell Elementary School, and that they are currently accepting requests for child care services. She said they are still working to establish care for children ages zero to 5.
"We continue to sort requests by individuals that work in the medical field, first responders and essential city/county service employees," Foster told the Missoulian.
Foster said they will also continue to collect requests from families outside of those industries but will not be providing child care immediately. "That is a larger conversation that needs to be had with the emergency childcare task force and the city and county health department," Foster said.
An increasing number of parents are looking for child care after numerous providers have closed their doors due to concerns of the spread of COVID-19.
Kelly Rosenleaf, the executive director of Child Care Resources, Inc., which works to support families and child care providers in Missoula, said she estimates that nearly half of the providers in Missoula have closed their doors in the past few weeks, without any clear direction or recommendations from the state.
On Tuesday, Child Care Resources sent a letter to providers it works with recommending that all child care facilities close, except for those serving front-line workers such as healthcare, emergency responders, grocery, and utility workers. The letter included safety precautions for providers that choose to stay open.
Get local news delivered to your inbox!
Subscribe to our Daily Headlines newsletter.