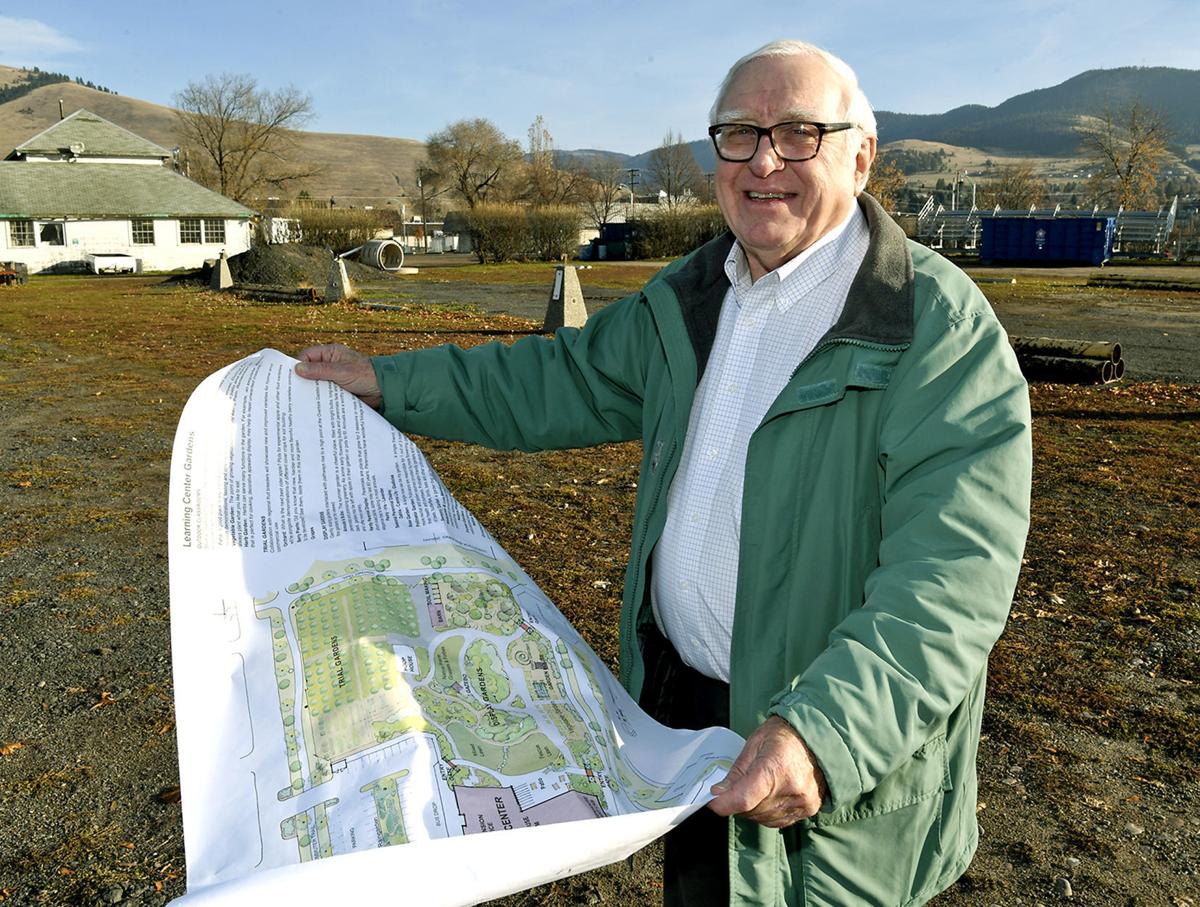 Jerry Marks started working for Missoula County in 1969, when the noxious weeds operation consisted of a couple of guys driving around in trucks, spraying herbicides. He was an intern fresh out of college, and while the rest of the interns moved on after the summer, the county asked him to stay.
And stay he did, now working on his 50th year at the Weed District and Extension office, where he oversees a team of up to 30 people in the peak summer season. But pulling weeds is far from all the farm kid from Townsend, now 78, has done for the last 50 years.
Some of his highlights include pioneering ways of using insects, grazing and native plants instead of chemicals to control invasive weeds in the Missoula Valley; creating Montana's first Master Gardener program, and helping develop Missoula's urban forestry division and the university's Forest Stewardship Program that helps private landowners learn to better manage their forests.
"One of the things that was going on in our world in 1969, when I came on at the county, was those people wanting to walk on the moon," Marks said. "This country was very interested and excited by science, or as I like to think of it, building new trails. I've embraced that and worked to keep that energy in my entire career."
It's hard to coax out of him everything that he had a hand in creating, because as he puts it, he was never the only one in the driver's seat. And that's the way he said it ought to be.
"I tell them I can help build a car, but it's got to have a front seat that has enough room for all those who want in, and a steering wheel big enough that everyone gets a hand on it," Marks said. "It really doesn't need any room in the back seat because those people need to get up front or get out. We might need to hammer out some dents and maybe pull it out of the ditch once in a while, but the important part is everyone gets to drive."
He said that while involving every stakeholder can make for a bumpy road, you end up with the best results, where everyone has ownership. Missoula's passion for "debating things to death," can scare off some people, he said, but it's that passion that made each of his big ideas successful in the end. As he says, do not fear the headwinds.
You have free articles remaining.
He related growing up in Townsend and watching people displaced by the lake after Canyon Ferry Dam was built, to his time serving in the Vietnam War. Both, he said, contributed to his work style, centered around facilitating the community's goals, rather than imposing his own.
"I really struggled to try to understand why somebody up someplace decided these things were important enough, considering what was happening to those people and those families," he said. "It's some of those things that had a real imprint on me."
Marks said he stays invigorated by always working on the next big thing, moving from one successful innovation to the next. It's obvious when he is talking about one of his passion projects by the way he drums his knuckles on the desk as he rattles off each successful one.
His latest, and he says likely his last, endeavor is breaking ground on a new headquarters for his department at the Missoula Fairgrounds, which will include acres of experimental gardens, a demonstration kitchen, an "exploratorium," and be connected to the new Missoula Insectarium and Butterfly House.
He's been trying to find a way to make it work since 1994, when he was inspired by a similar project in Casper, Wyoming.
"We approached the fairgrounds like we do a lot of things in Missoula; with much debate," Marks said, laughing behind his tortoiseshell trifocal glasses. "You've got to have a little stamina in this town if you're going to get anything done."
But don't expect to see his name on the new building. Despite decades of service and leadership, he said that's just not his style.
"At the most, maybe I'll put my name on a bench out in the gardens or something like that," he said. "It belongs to the community, so I wouldn't want my name on it."