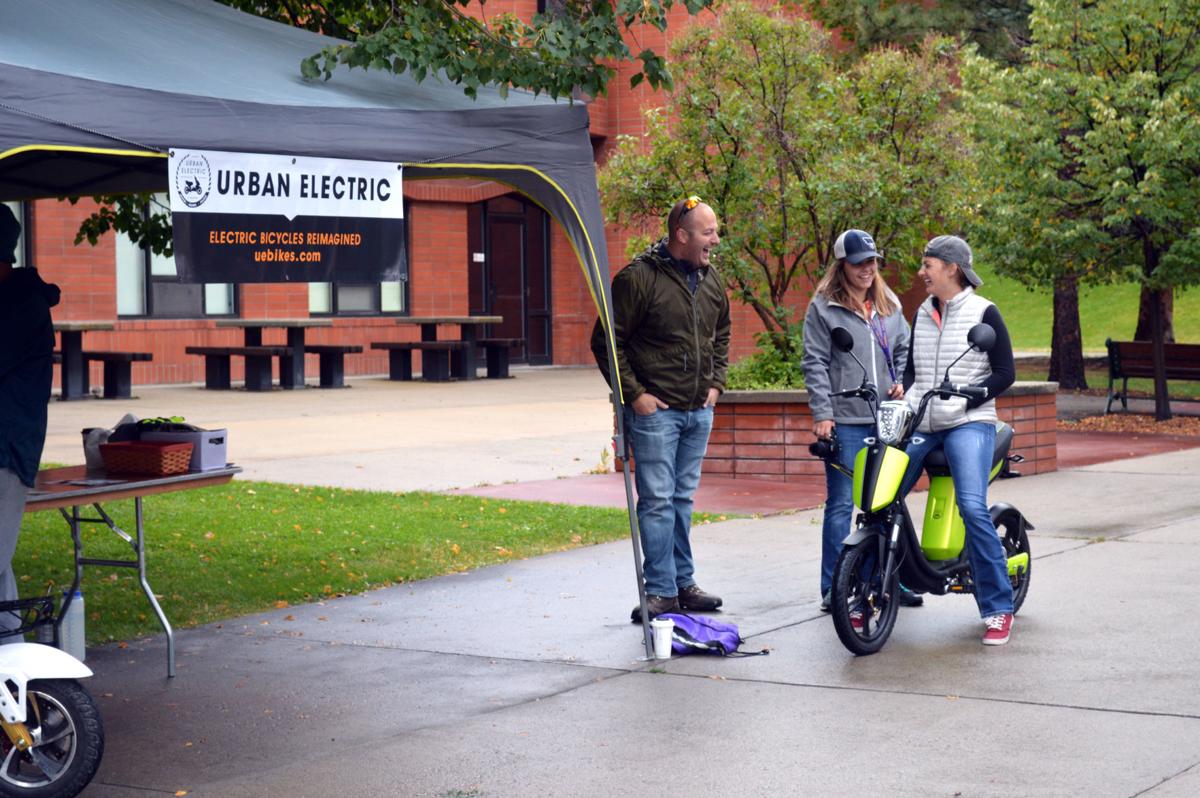 Led by the Public Employees for Environmental Responsibility, the lawsuit alleges the National Park Service order violated its own regulations when it failed to first amend the existing regulations defining and governing bicycle use. The lawsuit also claims the NPS improperly evaded required environmental reviews, and that the order to allow bikes in the parks came from Deputy Director P. Daniel Smith, who lacks the authority to issue the order.
"This e-bikes order illustrates an improper and destructive way to manage our National Parks," Tim Whitehouse, PEER executive director and former enforcement attorney with the Environmental Protection Agency, said in a news release. "Concerned groups and individuals are joining PEER in demanding that the Park Service follow the normal regulatory processes and assess the additional impacts that higher speed e-bike riders pose both to other trail users and to wildlife in the parks."
Joining PEER in the lawsuit are Missoula-based Wilderness Watch, Marin Conservation League, Environmental Action Committee of West Marin, Save Our Seashore, and three individuals.
Smith issued the policy memorandum to allow electric bikes on trails where the parks currently allow bicycles following an order by Interior Secretary David Bernhardt earlier this year.
Jeremy Barnum, a public information officer with the National Park Service, wrote in an email to the Missoulian that his agency strongly disagrees with the premise of PEER's lawsuit and will continue to work with park superintendent to implement a "commonsense e-bikes policy."
"National parks provide visitors opportunities to experience the outdoors through recreational opportunities that are accessible, desirable, and relatable to people of all abilities, and clarifying National Park Service policy for the use of e-bikes is aligned to this mission," Barnum wrote. "This policy enhances fun and healthy recreational opportunities for visitors to our national parks and supports active transportation options."
Locally, e-bikes are allowed in Glacier, Yellowstone and Grand Teton national parks anywhere traditional bikes are allowed. E-bikes also are allowed on the pathways of the National Elk Refuge that connect to Grand Teton National Park.
On the Lolo National Forest and throughout Region 1, e-bikes are allowed on roads or trails open for motorized use, according to Kate Jerman with the Lolo forest. The bikes are considered to be motorized vehicles, so they're not allowed on non-motorized roads and trails.
The lawsuit claims Smith, Bernhardt, the National Park Service and David Vela, the National Park Service director, violated the National Environmental Policy Act by failing to prepare either an environmental impact statement or an environmental assessment that considered all aspects of the action.
"Overcrowding is a serious problem for wild places with an increasing demand for easier, quicker access into remote landscapes. The park service's order, issued without the public input required by law, exacerbated the problem by instantly converting a massive network of non-motorized trails into electric bike lanes," Dana Johnson, an attorney for Wilderness Watch, said in the news release.
In addition, the plaintiffs claim that the park service officials violated the Federal Advisory Committee Act by deliberating for months with an advisory committee that involved multiple private industry representatives who promoted the use of e-bikes in the parks.
"The impetus from industry is not surprising given that, as a former industry lobbyist himself, Secretary Bernhardt is known for hearing industry concerns and not public concerns," Whitehouse added. "E-bikes represent another inroad of commercialized recreation into our national parks."
The lawsuit also says that e-bikes can achieve and exceed speeds of 20 mph, "and often do so in spite of blind corners and the presence of other visitors," the lawsuit notes. "E-bikes can travel uphill at speeds double the speed of a physically fit conventional bicyclist. In all cases, the speed capability of e-bikes adds to the potential for collision, or, at a minimum, for near-misses and loss of a sense of tranquility for slower hikers, bikers and equestrians."
Get local news delivered to your inbox!
Subscribe to our Daily Headlines newsletter.