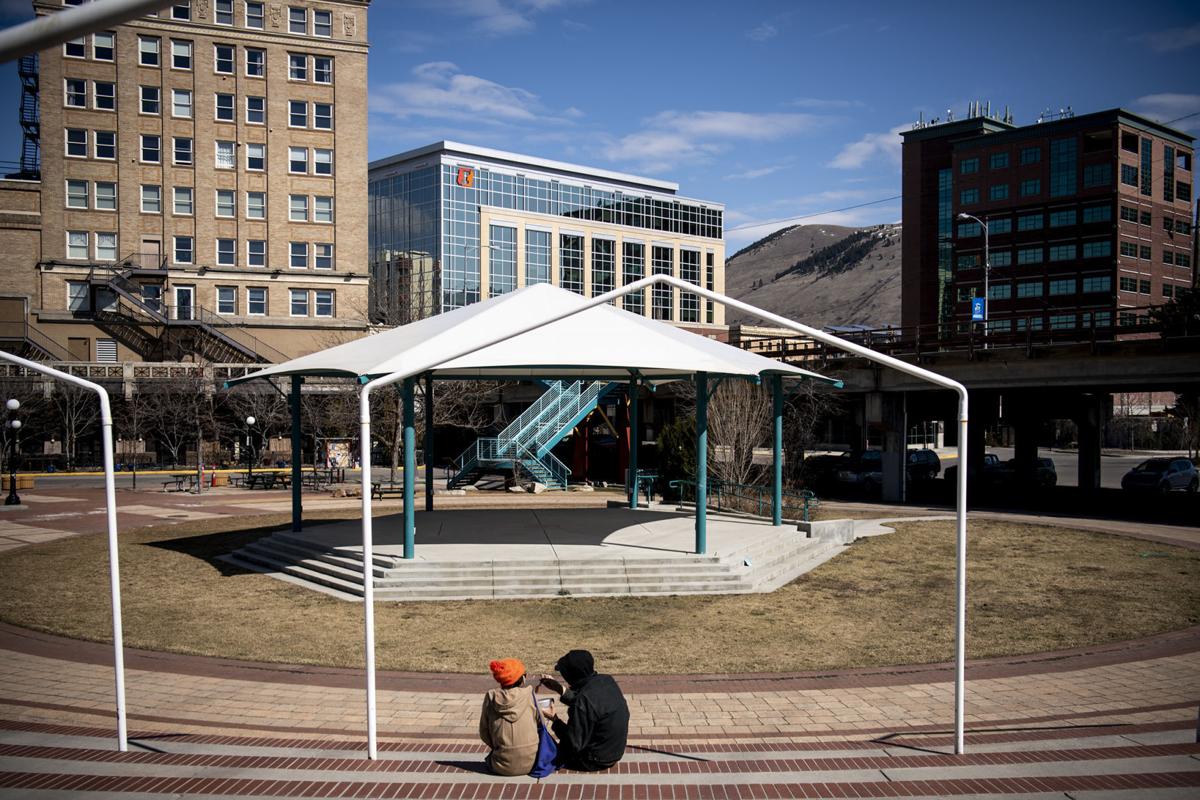 The Missoula City Council discussed a proposed ordinance regarding PA system amplification devices in city parks on Monday night.
The ordinance would only apply to sound amplified by a PA system, and not to smaller devices with speakers that are common in Missoula's parks. Importantly, it does not regulate musical instruments played in community parks, a popular warm-weather pastime in the Garden City.
The idea behind the proposal is to prevent loud, amplified sounds from causing issues for those in the parks or living in residences nearby. It creates an ordinance for what has been a longtime park policy so that law enforcement is able to take action against violators.
"What we're trying to do is protect park users and neighbors around the parks," Missoula Recreation Superintendent Shirley Kinsey said on Tuesday. "Not only in the community parks, but in the neighborhood parks."
The proposed ordinance states that, "amplified sound is not allowed in or on most Missoula Parks, Trails or Conservation Lands and to establish that a permit is required for sound amplification in or on Missoula Parks, Trails or Conservation Lands that allow amplified sound."
Community parks are designated by acreage. Smaller parks that are considered neighborhood parks — like Kiwanis Park — are not eligible for amplification permits. Neighborhood parks are those that are five acres or smaller.
Permits, which would go through the Missoula Parks and Recreation Department, would cost $48 and apply to large events in community parks, which include the Bonner Park Bandshell, Fort Missoula Regional Park, Playfair Park, McCormick Park, Silver Park, Caras Park, Bess Reed Park, BN Plaza and Memorial Rose Garden Park. More on the permits and the ability to comment on the proposed ordinance is available at engagemissoula.com through April 11.
Complaints around Kiwanis Park have been an issue, Kinsey said.
"It's kind of the hot spot — there were a number of complaints last year and the police evidently couldn't take any action because the measurement in terms of decibels wasn't over the limit of the noise ordinance," Kinsey said. "But the bass was such that it was vibrating windows of the neighbors.
"That would be an instance where it would be complaint-driven."
From 7 a.m. to 7 p.m., Missoula's noise ordinance states the maximum acceptable decibel level in residential areas is 60 decibels, while from 7 p.m. to 10 p.m. it is 55 decibels.
In 2019, the city amended its park ordinances and the amplified sound permit was accidentally left out of the adoption of those rules. The resolution is adopted each year through public process and a hearing.
"It's been a policy and a rule for at least 26 years and now we want to make it an ordinance," Kinsey said. "That's the only difference."
Some residents expressed concern about the rule during the meeting. Issues around the cost of the permits, increased law enforcement presence and potential for abuse in the system were mentioned by citizens.
Parking and density concerns had been raised as issues in the area. The rezone will remove eight trailer homes and two other structures on the property.
The Missoula Consolidated Planning Board recommended approval of the rezone.
Jordan Hansen covers news and local government for the Missoulian. Contact him on Twitter @jordyhansen or via email at Jordan.Hansen@Missoulian.com