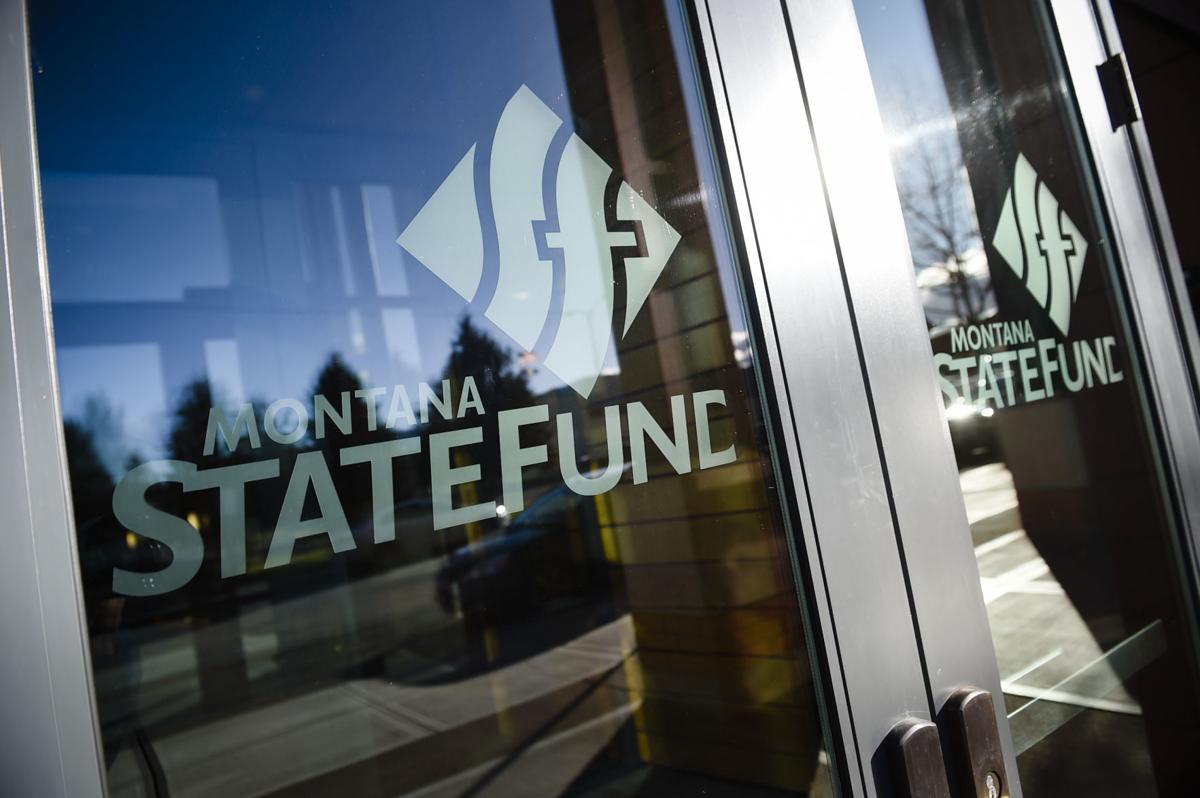 Hard hats, welding hoods, earplugs and safety glasses were some of the items students in industrial technology classes at Sentinel High School and Big Sky High School received on Thursday.
The items were given to students by Montana State Fund, the state's largest workers' compensation insurance company. Employees from the State Fund visited the classrooms to distribute the safety gear to students and discuss topics such as safety on the job and workers' compensation.
Montana has some of the highest rates of workplace injuries in the nation. In 2016, 4.2 injuries were reported for every 100 full-time workers in the state, according to an annual report by the Department of Labor and Industry.
The State Fund is working to lower those rates by educating high schoolers about safety in the workplace through their Growing a Safer Montana program. Teachers at Sentinel and Big Sky applied to receive the equipment through grants the program provides to high schools. In total, MSF gave Sentinel about $750 worth of equipment, said Mark Rosenleaf, a safety consultant for the State Fund.
At Sentinel, the equipment will go to students in a number of industrial technology classes, such as woods and carpentry and welding.
"We're always in need of safety equipment because it just gets abused in here so up-to-date equipment is always needed," said Thomas Boelman, a woods and carpentry teacher at Sentinel.
Students in Boelman's introductory to woods and carpentry class are currently learning to use handsaws to make spoons, as well as boxes with hinges. Eventually, they'll move onto more detailed constructions like puzzle pieces. Boelman said that although he hasn't gone over workers compensation with students yet, he always teaches personal safety.
Rosenleaf said teachers were able to select what equipment they needed from a list provided to them by the State Fund. Each grant also came with learning materials teachers can use to reinforce safety awareness in their classrooms.
"One thing I try to tell every class is, if you're out in the world of work and your boss asks you to do something that you don't think is safe, whether you don't have the right tools or training or equipment or whatever makes you feel unsafe, say 'I don't feel safe doing this. How do we make this safe?'" Rosenleaf said.
Dave Burtch, the department head of industrial technology and a welding teacher at Sentinel, applied for the State Fund grant. He said that the equipment provided a good opportunity to show students what safety should look like.
Students in Burtch's welding class are learning how to use cutting torches and grinders to practice various types of welding. Although the class is an elective for some, he said many students will end up going into the industry. At Sentinel, he said there are 20 kids enrolled in dual-credit welding heading toward a college welding program.
"If we can educate the younger generation, it's going to help for the future," said Mary Boyle, the communications manager for State Fund. "When they get into the workforce, they're going to realize that they have rights as a worker."
Get local news delivered to your inbox!
Subscribe to our Daily Headlines newsletter.