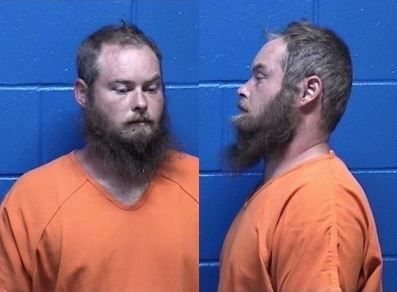 A Missoula-area man arrested on suspicion of strangling his partner to death earlier this month pleaded not guilty Thursday afternoon in Missoula County District Court.
Staryal D. Johnston, 32, was arraigned on one count of deliberate homicide. Missoula District Court Judge Shane Vannatta presided.
When officials arrived, they found an unresponsive woman at the location. The victim, Danielle Johnston, 30, had sustained serious bodily injuries. She was taken to Providence St. Patrick Hospital where she succumbed to her injuries.
Johnston fled the scene and led deputies on a short foot pursuit but was apprehended quickly, charging documents said.
The 911 caller, an 11-year old girl, told dispatch Johnston was "abusing" the victim. When deputies made contact with the girl at the residence, she told them she had pleaded with Johnston not to kill the victim.
"This involves Mr. Johnston committing a brutal murder of his partner with a ligature strangulation," deputy county attorney Brian Lowney said at Johnston's initial appearance on Sept. 3. "Additionally, I worry how law enforcement would have come to be aware of this incident if it were not for the bravery of the 11-year-old child in the house."
Johnston's bail is set at $1 million. If convicted of the charge, he could face life imprisonment.
"On behalf of Missoula County Sheriff's Office, our heartfelt condolences go out to the family and friends affected by this tragic incident," said Missoula County Sheriff TJ McDermott in a Sept. 3 statement. "Please keep all those involved in your thoughts during this very difficult time."
A hearing was set for Oct. 21.