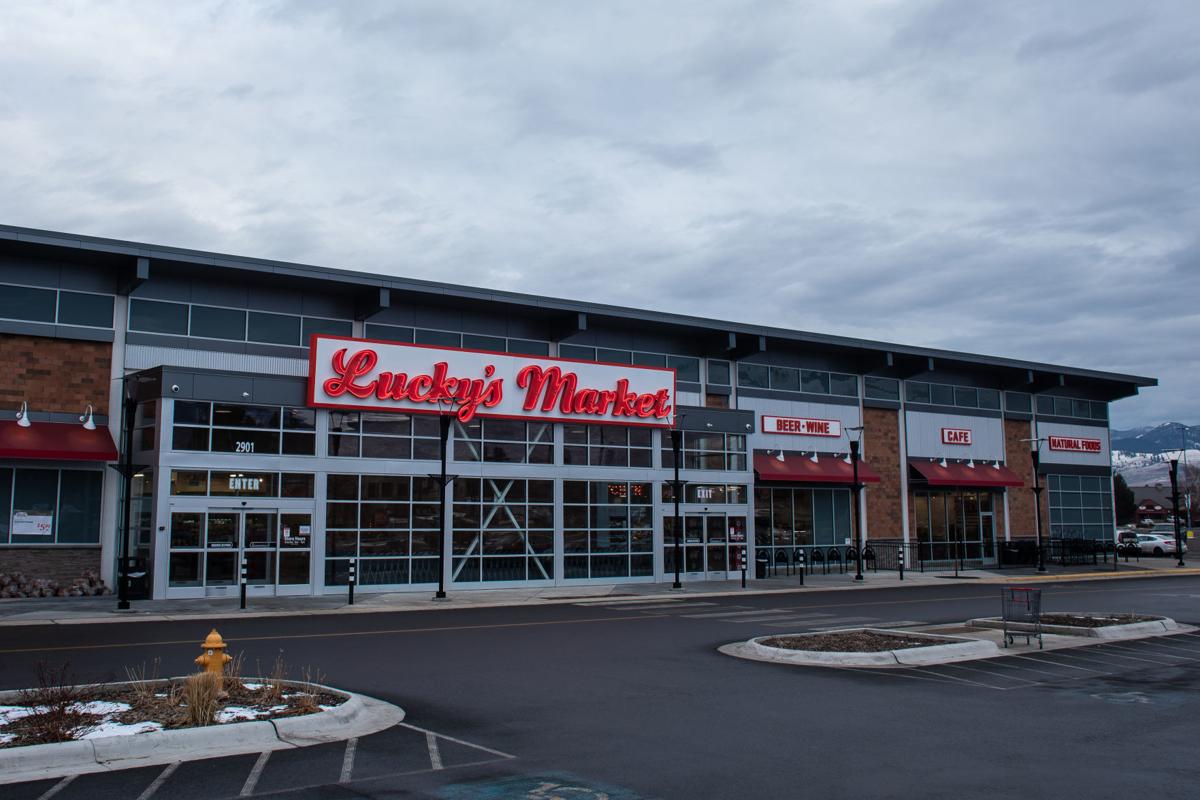 Lucky's Market employees learned 7 a.m. Tuesday the Missoula grocery store at Southgate Mall would close in three weeks, according to an employee.
In December, the Kroger grocery store chain announced it was pulling its financial backing from Lucky's after reviewing Lucky's Market's portfolio, according to a story from the South Florida Sun-Sentinel. Kroger's had been one of the store's main financial backers.
Tuesday, employee Shoni Llamas said she was disheartened by the announcement. 
"I'm a little shocked. I have no idea what I'm going to do. Working here, it was like a family," said Llamas, who worked at the coffee bar.
Lucky's Market founded in 2003 in Boulder, Colorado. It opened in 2018 in Missoula with roughly 150 jobs.
The local store leader directed media requests to headquarters, but a Lucky's Market spokesperson did not respond Tuesday to requests for comment via an email and a voicemail.
Friday, Southgate Mall owners announced JCPenney's also would close this spring. The mall has indicated that it will announce plans for "redevelopment" of the JCPenney location soon.
"Our thoughts are with the employees impacted by the Lucky's Market announcement," said Southgate mall general manager Tim Winger. "While continuing to support existing tenants, our leasing team is actively pursuing new uses, which could include specialty grocery, as well as other tenancy which provides differentiated goods and services. We continue to see strong demand for space at Southgate Mall and will share additional details in the future."
The 32,000-square-foot grocery store was one of the centerpiece tenants of the mall's redevelopment as it was in the process of being sold by local owners, Southgate Mall Associates, to Ohio-based owners Washington Prime Group in 2018 for $58 million.
Business Insider and other publications reported Tuesday that the company will close 32 of its 39 stores nationwide, with Feb. 12 as the final closing date.
The Lucky's Market in Billings is also slated to close, according to the Billings Gazette.
---
Missoula stores that have closed in 2020
Get local news delivered to your inbox!
Subscribe to our Daily Headlines newsletter.