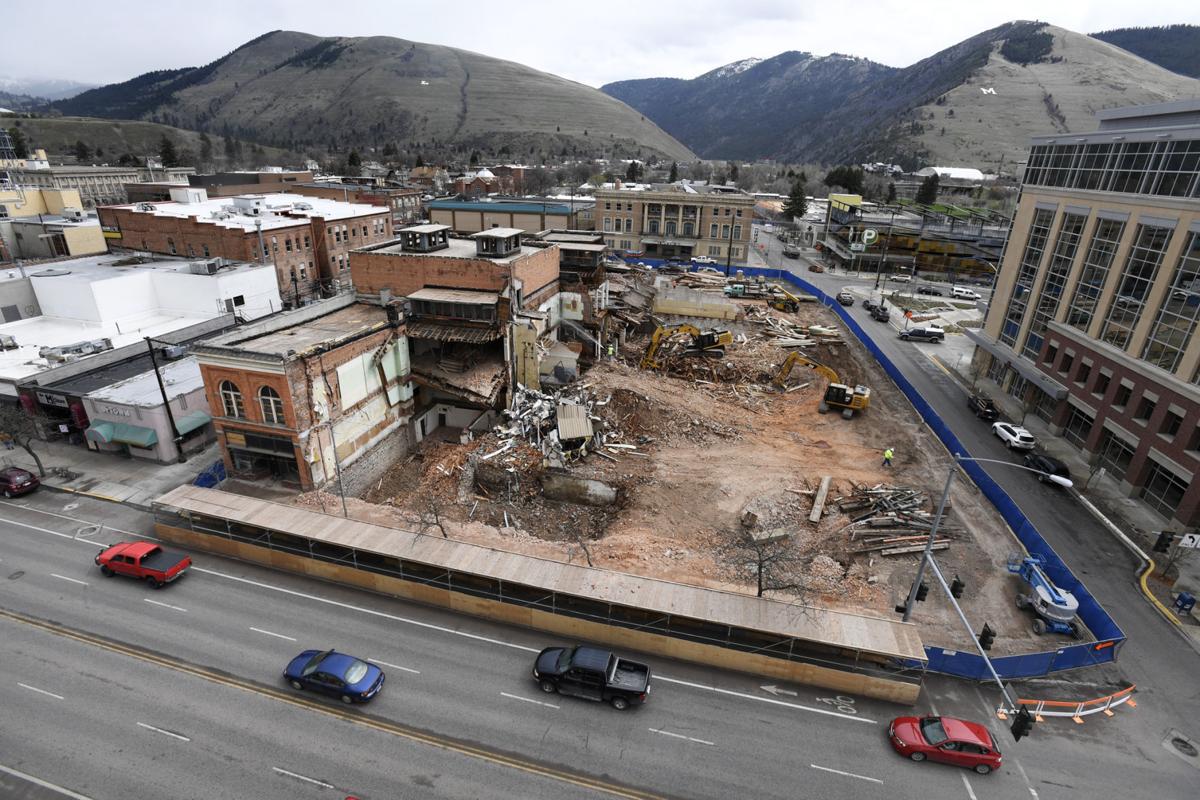 Now's your chance to take home a piece of history while at the same time saving money on construction materials for creative home projects.
A "brick giveaway" on Sunday will allow community members to pick up a keepsake brick from the historic Missoula Mercantile. And on Tuesday, Home ReSource in Missoula will begin selling lumber that was salvaged from the building.
HomeBase Montana, a development company that has paid for the deconstruction of the Merc to make way for a new 150-room hotel, is partnering with ZillaState Realty in Missoula to host the brick giveaway from 1 to 5 p.m. on Sunday, May 14. Keepsake bricks and free ice cream from Big Dipper, while supplies last, will be available at the corner of Pattee and Main streets in downtown Missoula in front of the Firestone Building. Small plaques also will be available to affix to the bricks.
A few items that have been salvaged from the building will be on display, weather permitting. As parking is limited in the area, walking and cycling are encouraged.
Katie Deuel, executive director of the nonprofit Home ReSource, said her team has organized the massive quantities of timber that deconstruction crews took out of the building before it was demolished.
Beginning Tuesday, they'll begin selling mostly two-dimensional lumber and some painted beams.
"A lot of it is two-by, so we have a lot of two-by-fours and two-by-sixes," she said. "Most of it is rough cut. We have a lot of three-by and four-by lumber, some of it is eight or 10 or 12 feet long. And we have big beams that are twelve-by-twelve. It's mostly painted, but it's beautiful. It's all old-growth, so it's tight grain, pretty clear with not a lot of knots."
Deconstruction manager Jason Nuckolls has described the timber salvaged from the building as some of the best he's ever seen.
"I don't know how much we have, and I'm not sure anyone does, but it's a lot," Deuel said.
Home ReSource is located on the corner of Russell and Wyoming streets. Deuel said the price they'll be charging for the lumber is well below market value.
"If you went out and tried to find something similar on the market, you would pay a lot more," she said.
The Missoula Mercantile was built in stages starting in the late 1800s and the building was the largest department store between Minneapolis and Seattle for many decades. It was listed on the National Register of Historic Places. Most of it has been demolished, except for the pharmacy portion of the building, which will be incorporated into the new hotel. 
The developers of the hotel are planning on building a public indoor alleyway called the Missoula Mews that will have historic artifacts on display. Some important larger artifacts are being architecturally incorporated into the new hotel.