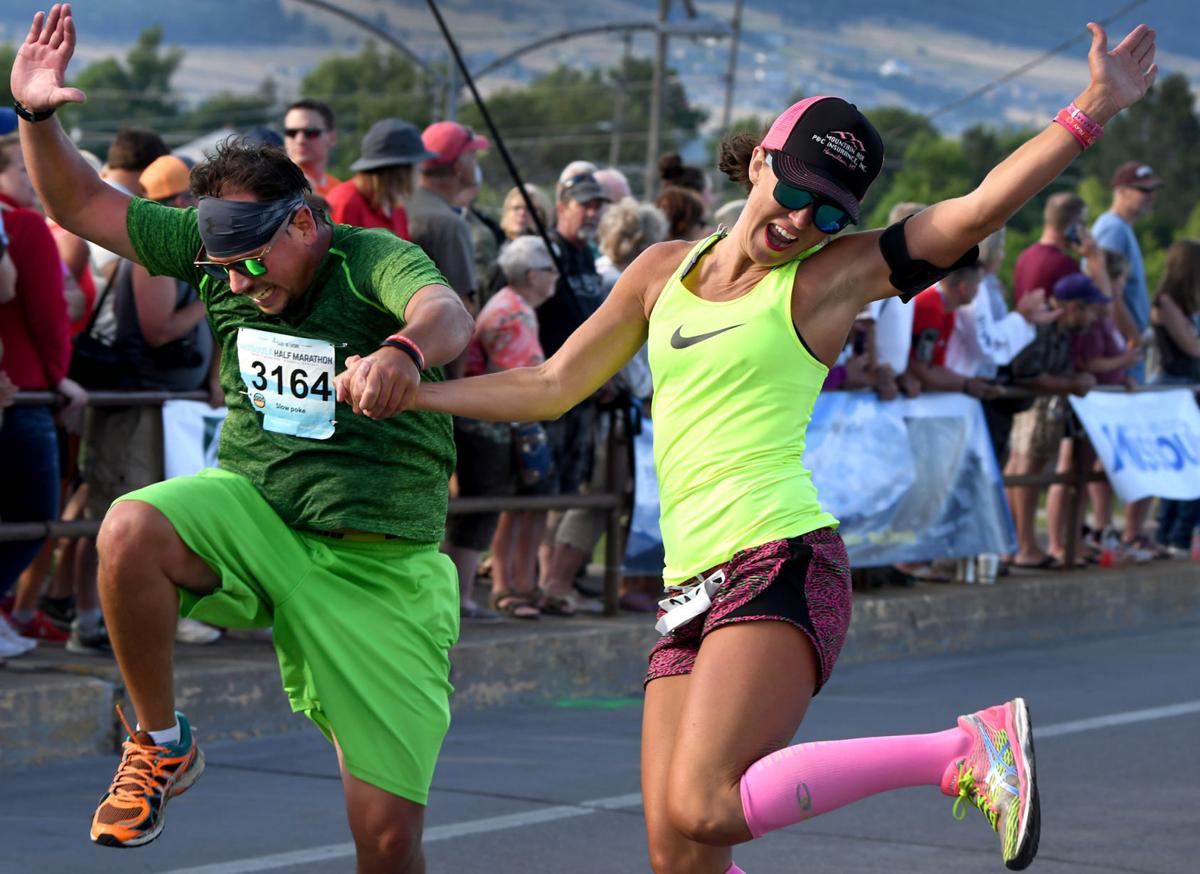 The hundreds of people running the Missoula Marathon this summer may have guessed they were participating in a great race, but No. 1?
Well, they knew that — in 2009, Runner's World named Missoula's marathon the top in the country – but they didn't know they were running a soon-to-be multi-award winning track.
BibRave, an online marathon rating and reviewing site, named Missoula's the No. 1 marathon in the country in the site's first published rankings.
"The Missoula Marathon is a perfect blend of rural charm with big-city race management," the website states. "Community was consistently at the core of what runners love about the Missoula Marathon. Local runners wrote in about how this event has changed their community, inspiring thousands to become active and making all runners feel like champions."
The BibRave 100 offers 100 races that excel in various areas: the top marathons, half-marathons, most scenic, awesome medals and bling, top 15ks and 10ks and exceptional race management.
The Missoula Marathon, which has been running annually since 2006, not only ranked first in best marathon, but also was one of 10 with the most beautiful on-course scenery.
" 'The spectators and townsfolk love that this event is in their town, and show their appreciation with numerous volunteers, neighbors turning on run-through sprinklers, a piano player in tux and tails at mile 16, etc. etc.,' " the website states.
"It's not just the community that makes the on-course experience amazing. Missoula also offers 360-degree panoramic view of the mountains during sunrise and an exciting finish through downtown Missoula. All of these elements add up to a perfect recipe for a bucket list race."
Filling out the top five:
2. Flying Pig Marathon (Cleveland, Ohio)
5. Big Sur International Marathon (Carmel, California)
Jackson Hole's Grand Teton Half Marathon was ranked alongside Missoula in most beautiful races (it also ranked in the top five half marathons). Along with a couple of Colorado races, Jackson and Missoula made up the only Mountain West cities on the BibRave 100.
The Missoula Marathon was honored at The Running Event, a yearly conference and trade show held in Austin, Texas, on Wednesday, according to news release from Run Wild Missoula, the group that puts on the Missoula Marathon.
Director Tony Banovich was in Austin to accept the honor.
"We believe that our event highlights the best of Big Sky country," Banovich said. "Our commitment to the runner experience is what keeps bringing them back to our corner of the Treasure State."