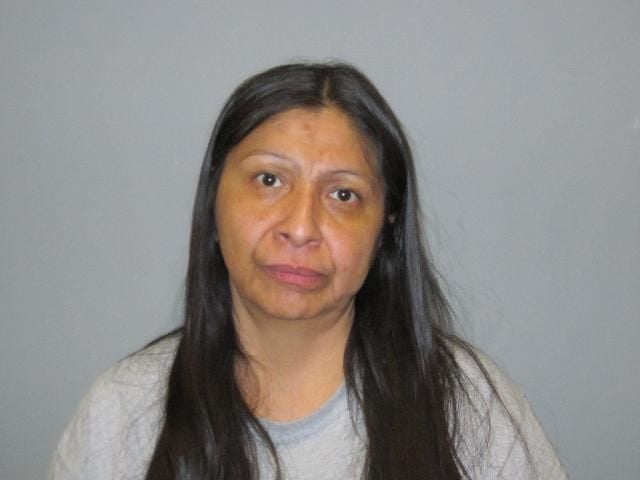 HAMILTON – A woman on parole for a 1987 murder in Missoula was arrested Sunday on a charge of driving under the influence in Hamilton.
Lucy Marie Redcrow, 48, was arrested on first-offense DUI on the south end of Hamilton at about 7:30 p.m. Court records said she refused to perform a breath test, so a blood draw was ordered.
Redcrow, formerly of Hot Springs, was convicted in Missoula of the August 1987 murder of Marie Ila Richie, 22, who was stabbed to death in what was then the Sweet Rest Motel.
Richie angered Redcrow by stealing a jacket of Redcrow's friend, Kathy Glover. The two women beat Richie as she walked west along the south bank of the Clark Fork River.
When police responded, they found Richie covered in blood, but she refused help.
Redcrow and Richie returned to a room at the Sweet Rest that Redcrow shared with her boyfriend, Paul Regudon. Once there, Redcrow stabbed Richie repeatedly while Regudon watched television, according to testimony at the trial in 1988.
Richie was stabbed more than 30 times before Redcrow and Regudon carried the body to a nearby island in the Clark Fork River, where they were found by police a short time later. Regudon was later acquitted of a charge of accountability to murder.
Redcrow admitted to stabbing Richie, but during a later request for a new trial she said she suffered from "battered women's syndrome." She claimed Regudon killed Richie.
Redcrow appealed her case twice to the state Supreme Court, but her conviction was affirmed both times in 1990 and 1999.
Missoula County District Judge Doug Harkin sentenced Redcrow to 50 years in prison for deliberate homicide and another 10 for use of a weapon. He also designated her a dangerous offender, which meant she had to serve half her sentence, less good time, before being eligible for parole.
In 2000, the state Sentence Review Board increased Redcrow's sentence from 60 years to 90 years, but suspended 40 years of the term. The result was her prison term was trimmed by 10 years, which made her eligible for parole earlier.
In 1994, Redcrow escaped from what was then the new women's prison in Billings by climbing over a brick wall and wrought-iron fence. She was captured three months later in New Hampshire and returned to Montana.
She remained in prison from 1998 to 2009, when she was sent to a prerelease center in Butte. Redcrow was back in prison in 2010.
She was first released on parole in July 2011. The parole was revoked in June 2012 after she violated conditions of no drug or alcohol use.
She was released on parole again on May 20, 2014, and she moved to Hamilton.
Montana Department of Corrections Officer Matt Moore said Redcrow's case will be addressed administratively through the DOC from this point forward.