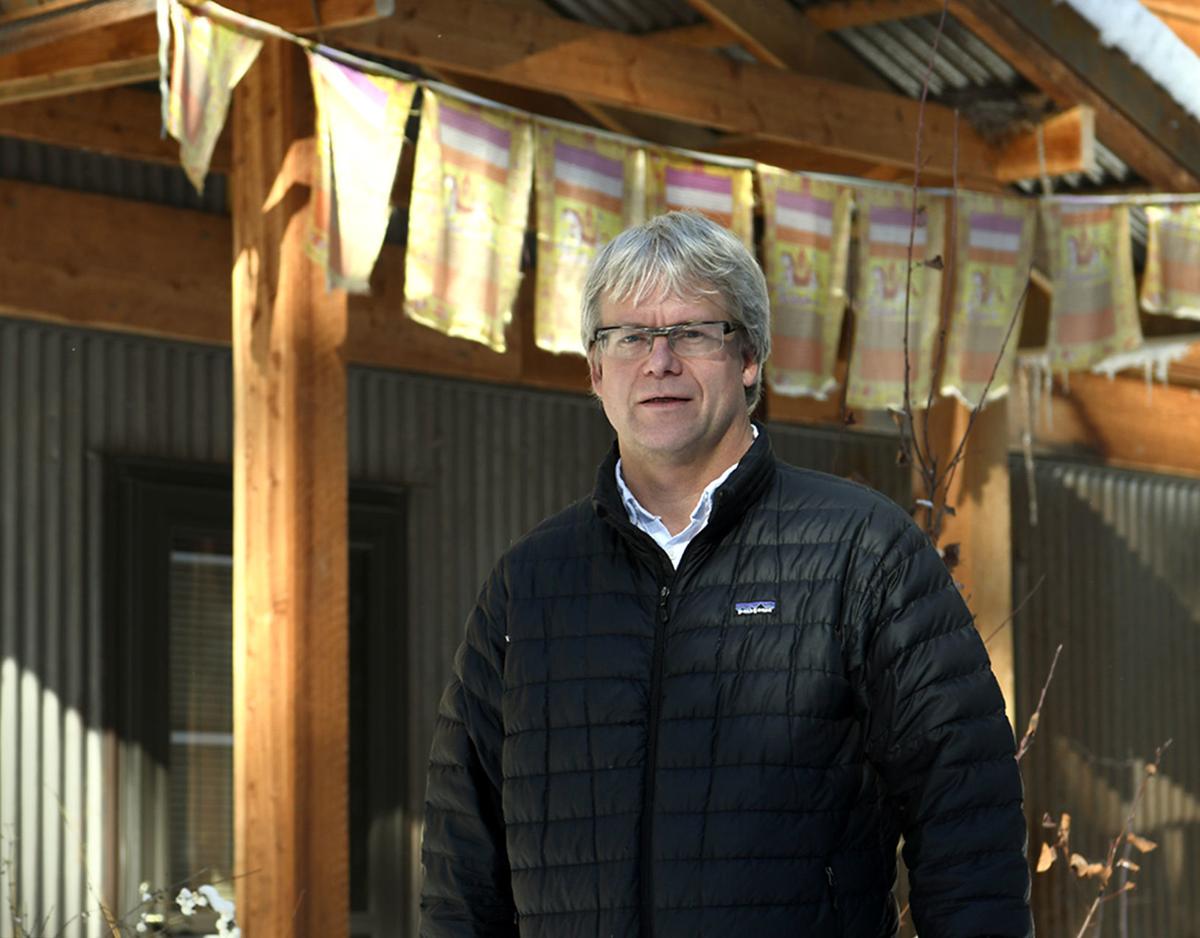 While much of the Western world was celebrating the end of World War I on Sunday, in China Nov. 11 is known as "Singles Day."
"The online retailer Alibaba broke all records this year," said Dexter Roberts, a career journalist covering China, of the holiday that celebrates being single, and that's also a huge shopping day. "They put up $30 billion in U.S. dollars in one day. That's more than the U.S. Black Friday and Cyber Monday combined."
Getting accustomed to that kind of economic activity will form the basis of a presentation Roberts will give at S.G. Long's Strategic Investment Management Team evening seminar this Thursday.
Roberts spent 23 years reporting on China, first for Businessweek and then for Bloomberg. While he was based in Beijing, he traveled across most of the country from Hong Kong to Tibet. He's now in his hometown of Missoula to work on a book, to be published by St. Martin's Press, about the transformation of China's manufacturing economy and how it may handle a huge population of internal migrant workers.
"I got to know a lot of Chinese migrant factory workers in the early 2000s and I'm fortunately still in touch with them," Roberts said. "China has been trying to move 300 million people from the interior, poorer parts of the country to urban areas, and they somehow expect them all to magically become middle class with the buying power of urban residents."
China has both big opportunities and big challenges ahead as it pursues its "Made in China 2025" modernization plans. On the positive side, it has lots of financial resources and the political discipline to carry out ambitious projects. Those range from the complete restructuring of its farming sector to the "Belt and Road Initiative" that envisions more than $5 trillion of trade infrastructure for Chinese international trade.
You have free articles remaining.
But Roberts said China faces several internal factors that could dampen the party. One is its aging workforce: Nearly a quarter of its population will be older than 60 by 2030. Another is a household registration system known as the Hukou, which strictly controls where people can live, work and get services like children's education within the country. A third is widespread income inequality, which Roberts said has reached a point that observers such as the World Bank consider socially unstable.
Combine all that with Chinese President Xi Jinping's reassertion of strong Communist Party control of the nation's public and private sectors, and the stage is set for dramatic change in the near future.
"Private businesses are told they must 'love the party,' but they don't know what that means," Roberts said. "Kids in school are taught more and more to love the party. Journalists are taking Marxist training classes. Lawyers,  too. The word to investors is China will welcome you with open arms, but don't forget that it's all secondary to internal goals."
Montana has an interesting position on China's international playing field. On one hand, it has strong personal connections with the Chinese leadership through former Sen. Max Baucus, who served as ambassador to China in the Obama Administration, and current Sen. Steve Daines, who spent part of his pre-political career as a businessman in China and Hong Kong. Both men have touted their efforts at persuading China to open its market to Montana beef imports, for example.
But Roberts warned those connections don't help so much when international relations turn sour. The ongoing trade tariff war between the Trump Administration and China has hurt Montana's exports of soybeans, lumber and wheat.
"A state like Montana is a prisoner to the larger bilateral relationship," Roberts said. "China is very good at knowing how to make things hurt."
The strained diplomacy could also affect the academic world. Institutions like the University of Montana have worked hard to attract Chinese students and set up partnerships with Chinese schools. American suspicions of Chinese intellectual property theft and recent Chinese internal crackdowns on student and labor movements have prompted many to reassess their ties.
"I hope we step aside from that path," Roberts said. "I'd like to see us move back to the extremely vibrant relations we've had before."