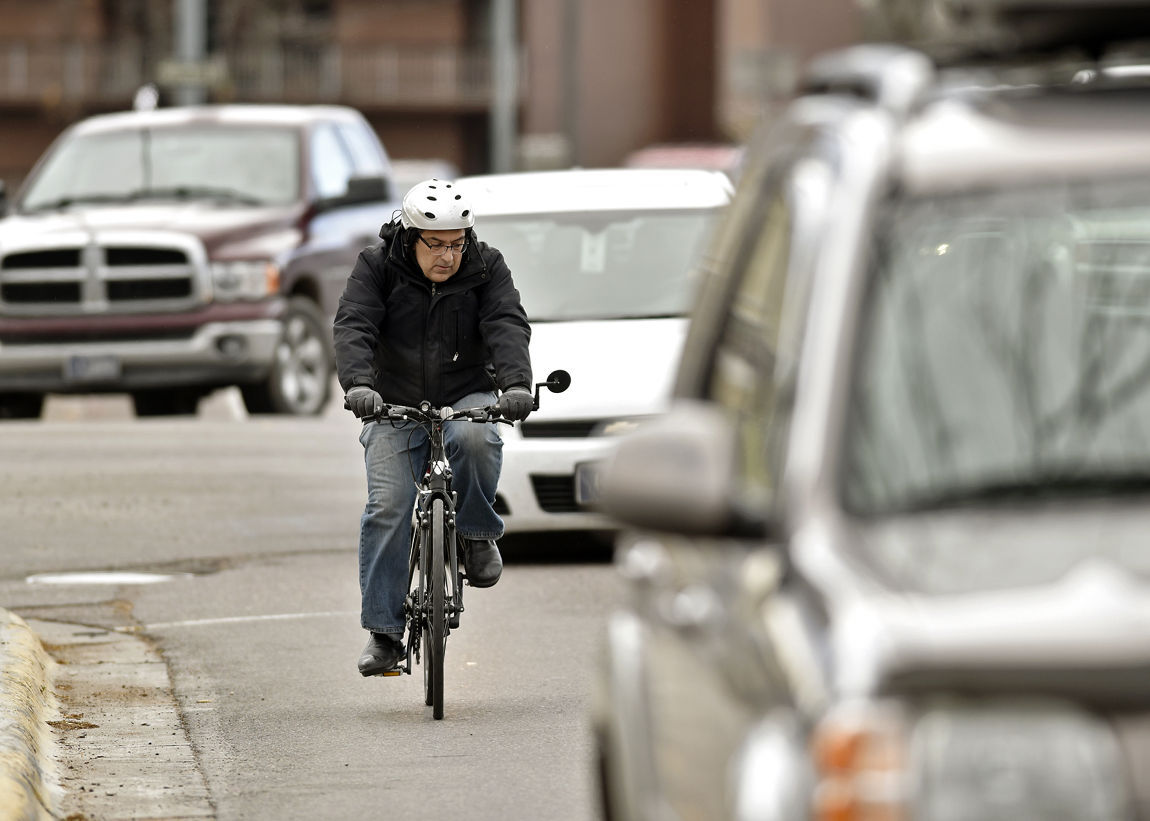 Already, bikers are using the Missoula-to-Lolo Trail – some 250 cyclists and walkers all told last Saturday, according to the city of Missoula's bicycle and pedestrian coordinator.
Missoula has lanes and trails for both transportation and recreation – and this month, SaveOnEnergy.com announced the Garden City has a high number of bicycle commuters, at No. 4 in the U.S. among "large cities."
An estimated 3.98 percent of people in Missoula commute by bicycle based on survey results from U.S. Census data over the past five years, according to the organization.
"Here at SaveOnEnergy.com, we dug into this data and ranked which areas have the highest percentage of green-minded commuters in the U.S.," the release said.
Among the large cities, Eugene, Oregon, ranked No. 1, with 4.37 percent bicycle commuters. Right behind it was Santa Maria-Santa Barbara in California, with 4.36 percent; and Boulder, Colorado, with 4.2 percent.
This season, more work is underway in Missoula on bike lanes and trails, said Ben Weiss, bicycle and pedestrian coordinator for the city of Missoula. The grand opening of the Missoula-to-Lolo Trail takes place the third weekend of July, he said.
Even in the winter, though, counters at various points showed 20 to 30 people a day using the trail while it was under construction and difficult to access, he said. He provided the data from a public website, eco-visio.net/Ecovisio/, with the login and password both being "public."
Weiss said the planned bridge over Reserve Street that will connect to the trail is a boon for drivers, too.
"Really, it's a safety project, and it also helps motorists," Weiss said. "No one has to be delayed at the intersection at Old Highway 93. If I'm biking down to Lolo, I'm not going to get in anyone else's way."
Construction is taking place to expand the Kim Williams trail as well, he said. The 1,300 foot addition will add a leg from the University of Montana campus to the Canyon River clubhouse and is expected to be completed in late June.
Tuesday, work began on Hillview Way, a project that includes bicycle lanes, and last year, Palmer Street got bike lanes from West Broadway to Great Northern.
"It helped serve the office complex out there and is a nice addition to the system," Weiss said.
Get local news delivered to your inbox!
Subscribe to our Daily Headlines newsletter.