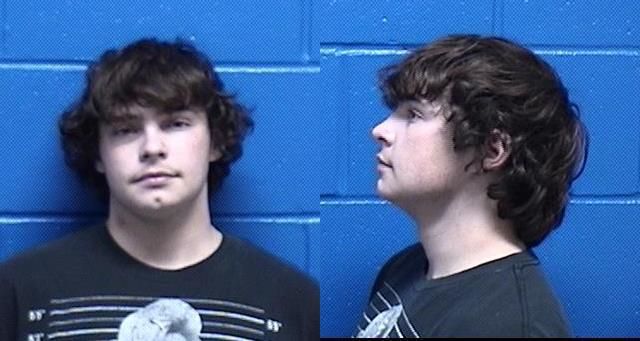 The Missoula Police Department said Tuesday a second suspect was arrested in relation to a South Hills shooting in September. 
Treylind Lafley, 18, has been charged in Missoula County District Court with accountability for criminal endangerment for his alleged role in a 4 a.m. burst of gunfire on Garland Drive on Sept. 16. Several rounds had struck a home's siding and garage, as well as a distinctive yellow vehicle in front of the house. No one was reported injured at the home, but a stray bullet had pierced a neighbor's wall.
Investigators found Connor Carr, who was living in the house evidently targeted by the shooters, had been in a confrontational conversation over social media with Austin Taylor over a dispute about a girl prior to the shooting, according to charging documents. 
You have free articles remaining.
"Boy was talking all that had to show him I really bang sticks don't ask for smoke if you don't want it unless you wanna be on the news," Taylor, 20, wrote on his Snapchat account the night after the shooting, according to Missoula police.
Charging documents filed against Lafley on Jan. 14. allege Lafley had also opened fire on the house, in concert with Taylor. A third man who claimed to be with Lafley and Taylor that night said he stayed in the car while they walked around the block twice. Then Taylor and Lafley shot the house, both with .45-caliber pistols, the man told investigators.
Taylor had been arrested in Casper, Wyoming, "in relation to burglaries and drugs," according to court documents. During an interview with Casper police, Taylor admitted to the shooting after officers confronted him with the evidence, according to Lafley's charging documents.
Lafley was arrested 2 a.m. Saturday after officers stopped a vehicle in which he was a passenger near the intersection of 39th Street and South Russell, police said. His bail has been set at $25,000. An initial appearance had not yet been scheduled.
Please sign up on Missoulian.com to subscribe to Under the M, the weekly email about the University of Montana and higher education news in Montana.