The largest and most expensive private home in Montana – the opulent Shelter Island Estate on Flathead Lake – is now for sale for a cool $39 million.
That may sound like a lot, but it's a bargain compared to the original asking price of $78 million just four years ago. 
The price includes the entire 22-acre private island, an underground shooting range, a lavish guest house with a drive-in boat dock and an expansive, European-style mansion made largely of imported marble and thick African mahogany.
There's an elevator, an underwater power connection to go along with a huge diesel generator, eight bathrooms and roughly the same number of fireplaces. The whole place is self-sustaining thanks to highly complex water purification, heating and cooling systems. Oh, and throw in a separate boat and boathouse on the mainland.
Since a reclusive California real estate tycoon named Donald Abbey completed the 10-year process of building his luxurious private island mansion in 2011, it has elicited a wide range of speculation, emotions and opinions from the thousands who have viewed it from the lake or shore. It is a grandiose monument, for sure, but there is no question that it's an incredible achievement from a builder's perspective.
"Anybody with any building background at all can just look at it and be amazed," said Casey Yarger, the property's longtime caretaker. "It's just an engineer's dream."
After fighting his property tax bill for years, Abbey finally relinquished the island to a holding company via a title transfer earlier this spring. Now, a Missoula real estate agent has been asked to find a new buyer.
Dawn Maddux wasn't even in the industry eight years ago, and now she's charged with selling a property that can only be considered by the very wealthiest individuals. If you have to ask what the payments would be on a 30-year mortgage for this property, don't bother calling.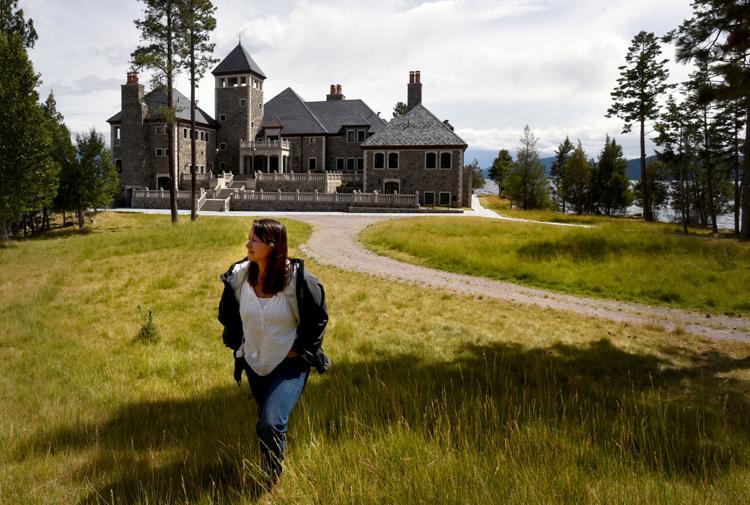 Maddux, the managing broker at Glacier Sotheby's International Realty in Missoula, was on the phone a few weeks ago when she got a mysterious text asking her if she'd be interested in a listing.
"I texted back and asked if it would be OK if I called the next morning since I was a little tied up in a meeting that afternoon," she recalled.
It was a good thing she called back. Turns out, it was a representative of Second Step Asset Management Company, a holding company based in Maryland, wondering if she would be interested in being the broker for Shelter Island. Her answer, obviously, was yes. It's a real estate agent's dream.
The property has been listed for sale before, once for as much as $78 million and most recently for $44.5 million. Maddux said this is the first time it's ever been listed with a local brokerage, and she recently allowed media access to the property for the first time in 16 years.
"It cost a lot more (than $39 million) to build," Maddux said. "A big chunk of that original $78 million went into (building) it. There's really nothing like it in the world."
The 22,000-square-foot main mansion includes huge windows in every direction, a copper observatory, steam showers, heated toilets, a pizza oven and a fish-cleaning station. The fireplace in the main living room could fit a dozen people inside, and a lookout tower provides 360-degree views.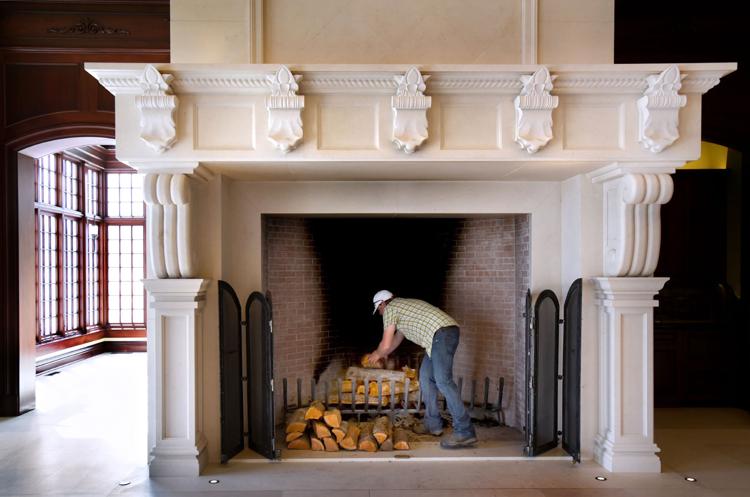 The walkways are made with imported Vietnamese blue marble, and the floor-to-ceiling white marble inside was imported from a special quarry in France. There's also an approved helicopter landing zone for those inclined to travel by air. The entire island has fire suppression piping, and right now there's a full-time caretaker and a complex security system.
Yarger, the property manager, has been to the island hundreds of times over the past 15 years. He doesn't talk about Abbey, and he isn't at liberty to say why Abbey doesn't own the island anymore. However, he takes pride in the mansion and the huge guest house because he personally hung all the heavy doors and windows and helped build the two structures.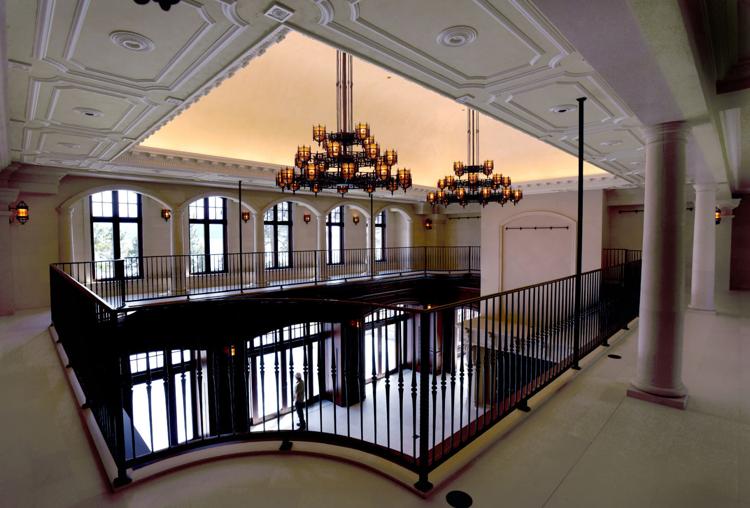 Yarger said that despite a popular myth, all the work on the property was done by local contractors.
"This place provided jobs for 250 people, at least," he explained. "I was the superintendent of the island. It was a seven-day-a-week job for me for 12 years."
He has an intricate knowledge of the reverse osmosis system that provides pure water to the house from the lake, as well as the highly advanced audio/visual system. He also knows where to find the golden eagles in their nest, and the history of the island. He says Native Americans believed the island had healing powers.
Perhaps because Abbey was from California, or perhaps because the mansion doesn't look like the usual log-home-style Montana cabin, the Shelter Island Estate was not always viewed positively by the locals, a fact Maddux readily acknowledges.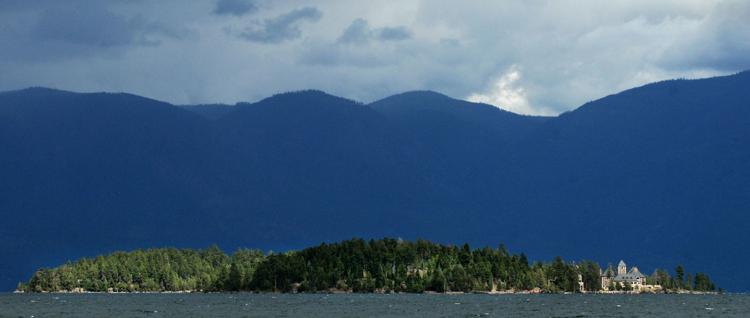 "The property got a lot of bad press over the years," she said. "But the construction provided a lot of local jobs, it has increased property values in the area. I think because it's out here and it's private and it's so expensive, people just want to take shots at it. But I feel like, why not just be happy? I feel like it's beautiful. I've driven by several times before, and I always think 'what an amazing place to look at.' "
You have free articles remaining.
Without access to Abbey's personal tax returns or financial records – an email to his company wasn't returned – it's impossible to know why he transferred the title.
However, he protested his property tax bill many times over the years, and a title transfer means the new holding company assumes all the debt and maintenance costs on the house, which are substantial because of the complex mechanical systems.
The creation of the mansion was a long, expensive and litigious process. Construction began in 2001. Ten years and multiple lawsuits later, it was finally finished.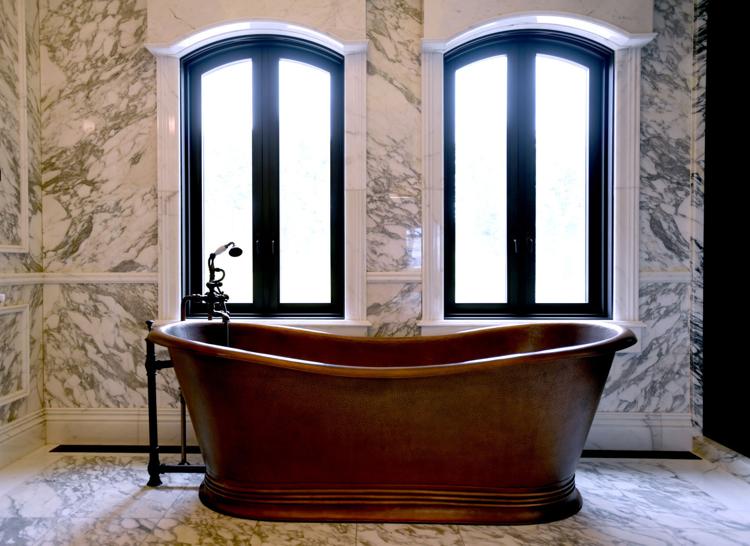 The materials were first shipped by barge to the island after Abbey bought the island for $1.76 million in 2000 from the Baldwin family. Almost immediately, a series of legal disputes with subcontractors arose after costs began piling up beyond original estimates.
Abbey was sued by his original business partner, Brendon Retz of Whitefish, and countersued back, alleging Retz used company money to buy things like motorcycles and helicopters. Retz was eventually convicted of money laundering and wire fraud.
In 2009, Abbey sued 16 separate subcontractors, and eventually won a $12 million judgment in Flathead District Court, one of the largest in county history. The insurance company for the defendants has sued Abbey, saying two of his companies colluded in a settlement with each other. That case made it all the way to the Montana Supreme Court at one point, but is now being decided in Flathead County.
Along the way, Abbey also was sued by one of his lawyers for allegedly not paying $230,000 in attorney fees.
He has been paying property tax in protest since 2012, when he first appealed the $41.8 million valuation set by Lake County officials.
In 2014, Abbey filed an appeal with the Montana Tax Appeal Board, saying the house he was trying to sell at the time for almost $45 million was only worth $9.8 million – the value set by a Missoula appraiser he hired. He wanted his property tax bill of $367,696 reduced by more than two-thirds. However, the board rejected Abbey's claim.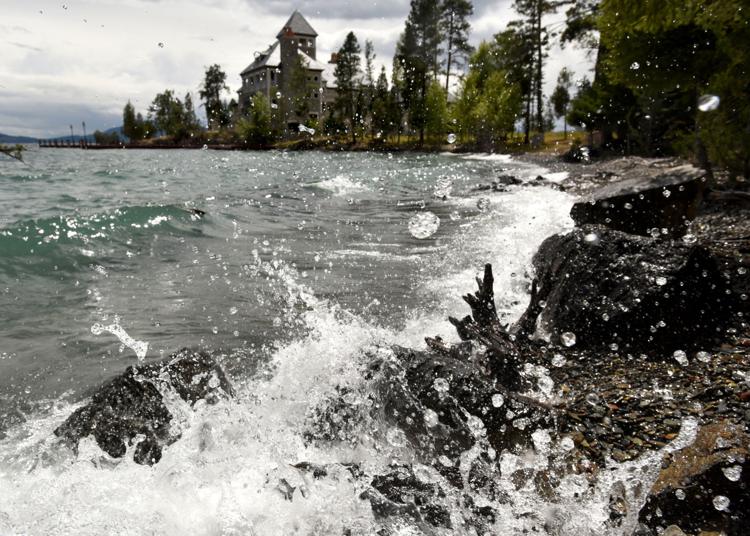 According to Lake County records, Abbey has paid a total of $1,193,148.98 in property taxes since 2007 – the last year for which records are available –including roughly $16,000 in late fees and penalties.
In 2007, Abbey donated a giant armored vehicle to the Kalispell Police Department. A shooting sports enthusiast, he also installed a world-class clay pigeon course on the island.
Abbey wasn't the only controversial figure who owned a private island mansion on Flathead Lake. Robert M. Lee, another reclusive millionaire, owned Cromwell Island until his death earlier this year, and in the 1990s built a massive $25-million, fortress-style mansion there.
Lee was infamous for firing subcontractors while projects were incomplete and having workers sign non-disclosure agreements so they wouldn't talk about what they'd seen on the island.
In 2011 he was charged with misdemeanor assault for allegedly groping a female paramedic aboard his private jet. He later pleaded guilty. However, it should be noted that Lee was recalled by many friends as a dedicated conservationist and philanthropist. Cromwell Island is currently owned by a Nevada-based trust set up by Lee before his death.
Yarger said that perhaps because Lee had armed security guards harass boaters who came too close to Cromwell Island, that engendered ill will toward the owner of Shelter Island, as well. He said he's often had to gently shoo away curious people who land on the island, but he has only had one angry Canadian and a few drunk teens cause real problems.
He believes the house is an engineering marvel, and something that any craftsperson – be it a stonemason, a metalworker or an architect – would appreciate.
"Everything was custom built," he said. "This house was built solid, in a lot of ways to hospital standards, and it will be here for hundreds of years."
As for Maddux, she said she hopes all the locals in the area will focus on the beauty of the mansion and what it adds to Montana, rather than the negative publicity associated with the former owner.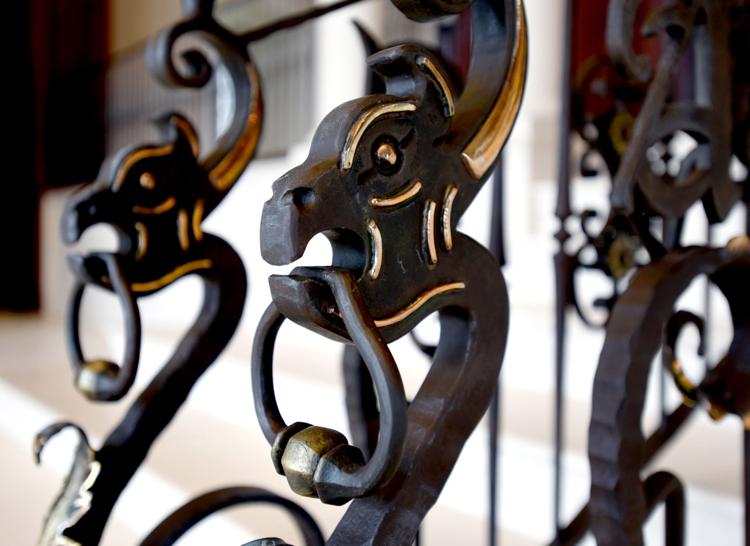 "It definitely has that European castle look," she said. "I think that adds to Montana. I have many properties listed in the Bitterroot Valley that are gorgeous and amazing and beautiful and millions of dollars. They're not $39 million, but they're also not on private islands. Nobody complains about those. So it's just different."
As for finding a buyer, Maddux said she's already gotten a couple serious inquiries.
"There's going to be a lot of interest in a property like this," she said.