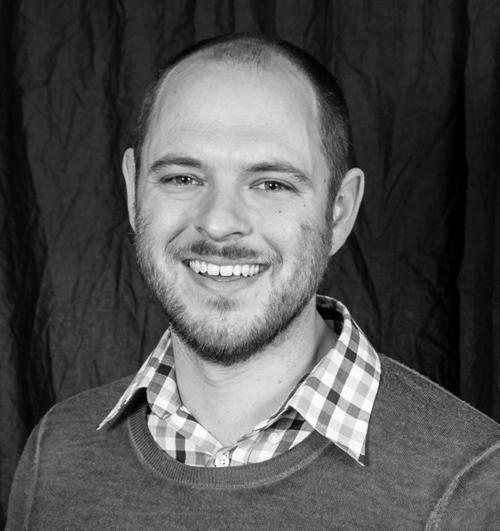 The tipping point for Jeff Hainline came when his TV was stolen from his Westside living room as he and his wife slept upstairs, the burglar's break-in covered by the hum of an air conditioner. It prompted Hainline to install motion-activated lights and surveillance cameras.
Faye Lear carries pepper spray when she walks her dachshund near Westside Park, and intends to get a concealed carry permit to defend herself from the aggressive characters in the area.
"I have experienced drug deals happening right in front of me, people fighting and yelling, and people telling me to mind my own business while I walk by on the sidewalk," Lear wrote in a letter to the Missoula City Council. "I have found used needles, and have seen people passed out in various yards and alleyways. … I have been burglarized numerous times."
Kathy Witkowsky, who has lived in the area for 27 years, told the City Council this week that she used to tell people who didn't live in Missoula that it was a magical town, a wonderful community to live in, and it was safe.
"I'm not sure I can say the last line any longer," said Witkowsky, who was one of 19 area residents who testified before the council. "I know parents who will not send their children to the parks, and children who will not ride their bikes across the California (Street) Bridge, even during the day."
Council member Heather Harp calls the area "a neighborhood of second chances," with residents who have open hearts. It includes townhouses, apartments and trailer parks, filled with families both young and old with a wide range of incomes.
"However, they have reached a tipping point in their compassion," Harp said on Thursday. "I'm thrilled to see so many come together and get united against this concern. I think we will have a positive result in the end; I just wish that was tomorrow."
Missoula police Officer Ethan Smith also understands their concerns all too well, and said the area has experienced an uptick in a variety of "problematic behaviors" that include people passed out on porches and in altered states of mind, walking around shouting profanities and making inappropriate comments.
But he's quick to add that this is indicative of a bigger issue for all of Missoula, not just these neighborhoods.
"We are becoming victims of our own compassion," Smith said. "To be brutally honest, we as a city have always struggled with the fact that we attract a lot of transients from the Pacific Northwest, and that continues to be a big problem. We attract a lot of free spirits, people who have no interest in being a productive member of society.
"You don't see this level of transients in Kalispell, Great Falls, Helena or other major cities in Montana. Missoula has earned a reputation of being the land of milk and honey for social services."
While people typically point toward the nearby nonprofit Poverello Center homeless shelter as being the magnet for transients, they're not the only ones creating problems in the area. Westside neighbors identify houses where they think drug activity is taking place. Amid the well-tended lawns and the children's bikes are two townhouses where one resident — who asked not to be named out of fear of reprisal — said the occupants were selling drugs.
"Two residents of one of the houses are currently incarcerated on other charges," he said. "The most blatant offender is still on Bulwer Street. Drug deals take place around the clock. Law enforcement is aware, but when they show up and roust the occupants, they're back at it within hours.
"People line up in the adjacent parking lot, and wait their turn to go in and buy. Cars pull up in front of the house and the occupants will jump out, put on backpacks, enter the house and leave a few minutes later. The buyers openly challenge anybody walking by … (making) pointed and threatening remarks about staying out of their business."
He said it's not unusual for people to leave this particular house in an "incoherent state," stumbling down the street.
"The thugs are brazen enough to try and shake somebody down in broad daylight."
Those complaining are the neighbors of City Council member Jordan Hess, and he understands what they're experiencing. He points to a drop in state and federal funding for mental health programs and providers as part of the stew that's reached the boiling point here.
"Municipalities are left to pick up the pieces," Hess said. "It's hard to do locally whether it's policing or contracting with local agencies for social work experts."
You have free articles remaining.
Hess isn't sure what the short-term fix is, noting that it's difficult to take the 30,000-foot view when a stranger is sleeping on your back porch or in your front yard. While a budget request included six new police officers, only two are budgeted — Missoula Mayor John Engen said although public safety is a priority, the city just can't afford to fulfill the request this year.
Smith notes that the police department has the same number of patrol officers that it had in 1998. The department uses school resource officers during the summer to patrol on bikes.
Hess, Smith and others agree that while having more officers with boots on the ground is a good start and all those involved commend the officers for their responses, combating what they see is a growing problem in the Westside, Northside and other neighborhoods in Missoula will involve getting a wide range of partners together to work on these social service issues no longer being funded at the state and federal level.
"What are the partnerships we can leverage?" Hess asked. "How can we get people housed with our existing resources? What can we do with our existing police so we do more community-based policing? How can we work with the Poverello Center — it's not the people staying there that are a problem, it's the people ineligible to stay there for various reasons. But how can we work with their resources to better prevent that spillover effect?"
Hess noted that the city has set up a meeting with the Westside and Northside residents to discuss how to move forward, but notes that they face "huge challenges."
Smith agrees, and believes that if Missoula residents don't act now, within the decade the city will be in the same situation as Seattle, with homeless people pitching tent cities and overwhelming the community.
And it's not just people from out of state — like the white supremacist from Idaho who told Smith that law enforcement officers in Idaho bought him a one-way bus ticket to Missoula when he was released from jail — but also folks from Wibaux or Florence who can't find mental health care or other social services in their communities and come to Missoula seeking help.
"We can't arrest ourselves out of the problem," Smith said. "Local service providers are completely overwhelmed. It's not a matter of how many services we can offer because more people are coming every week."
He recalls one mother who was walking with her child on a midafternoon stroll, when a mentally ill woman approached her and "got in her face" just for making eye contact.
"The mom said, 'You know, at some point it's not my problem to deal with her. I can't control her mental health and I should not have to deal with it when I'm walking down the street.' That's eye-opening. Our city is becoming overwhelmed," Smith said.
He's looking at other communities to learn how they're grappling with issues. So-called "wet houses" in Salt Lake City provide beds for homeless even if they're under the influence of drugs and alcohol, which keeps them off the streets. Billings has a crisis center that provides a safe place to detox, as well as resources on drug and alcohol counseling for habitual offenders who cause alcohol-related problems in the city.
"If they refuse treatment, they can then face stiffer legal penalties if their behavior continues," Smith said of Billings' Motivated Addiction Alternative Program.
The Salvation Army also has a program where the nonprofit will buy bus tickets for homeless people who want to return to their families.
In the meantime, the city will continue to meet with the Westside and Northside residents. Smith encourages people to install security camera systems, to watch out for their neighbors, and to call police when necessary. He's thrilled that they came together this week to explain what they're dealing with on a daily basis and search for solutions.
Witkowsky, who organized the meeting before the City Council, said she feels as though their voices were heard and is optimistic that together, they can find the needed solutions. She notes that she's practicing a little tough love herself, calling police even for minor offenses — such as when she sees people with open containers walking around the neighborhood — where she might not have done that in the past.
"I talked to some people after the meeting, and we all want the same thing — we want our neighborhood to be safe and flourish, and also realize there are people in need, and we're sorry about that," Witkowsky said. "The city is trying to do its very best with the limited resources it has.
"It's a multi-pronged problem and will require a multi-pronged approach. There's no doubt that when we have more of a police presence, we feel safer, but that's only treating the symptom and not the cause."
Hainline isn't convinced that meeting with city officials will make much of a difference. But he's pleased that the neighbors are talking among themselves, and believe they will come up with solutions.
"What I got out of it (the meeting) was a whole lot of lip service," he said. "But the good thing that came out of all this is the neighbors are coming together, sharing email addresses and phone numbers, and we're feeling a little more empowered. If we stay together, we can make a difference."