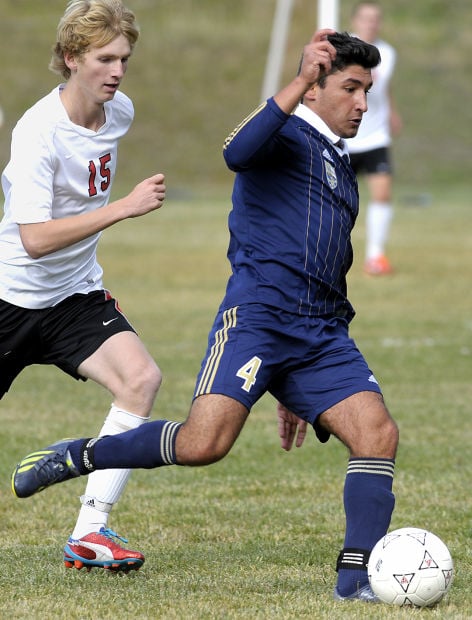 The 17-year-old boy who was shot and killed early Sunday was Diren Dede, a foreign exchange student from Hamburg, Germany, attending Missoula's Big Sky High School this year.
Missoula County Public Schools released Dede's name Monday morning. He was enrolled as a junior at Big Sky.
Dede died after being shot in a garage in the 2600 block of Deer Canyon Court about 12:30 a.m. Sunday. Residents of the home heard someone in the garage; a male resident shot Dede when he found him in the garage.
"He was a very loved student, especially in the junior class," said Hatton Littman, a spokeswoman for MCPS.
Dede arrived in Missoula in August and immediately began participating in soccer practices and team events.
"When he landed … first thing he asked was when are we practicing for soccer," Littman said, adding that Dede also had begun playing for the Missoula Strikers Soccer Association.
This spring, he competed as a sprinter on the track team.
In addition to his soccer and track skills, Dede also provided cultural depth to Big Sky.
"He was really proud of his Turkish culture," Littman said, adding that he was a German foreign exchange student of Turkish descent.
"People just can't stop saying what a great student he was and what a great person he was," she added.
Grief counselors from Tamarack Grief Resource Center are at the school from 11 a.m. to 2 p.m. today, in addition to the school's guidance counseling staff, Littman said.
Counselors already met with the boys' soccer team Sunday and plan to meet with the girls' soccer team.
There is no school today because of a scheduled professional development day.
When students return to campus Tuesday, teachers will make announcements and tell students that counseling services are available. Additional counselors from other MCPS campuses will come to Big Sky to make sure enough counselors are available.
Tamarack counselors also will visit each of Dede's classes over Tuesday and Wednesday.
Counselors will continue to be available to students throughout the week, Littman said.
The Missoula Police Department is conducting an active investigation of the incident and request that anyone with information regarding the shooting contact Detective Guy Baker at 406-396-3217.
On Sunday, police arrested and booked Markus Kaarma, the 29-year-old male resident of the house, on suspicion of deliberate homicide. No charges have yet been filed, however. Kaarma remains in the Missoula County jail.
"This situation is tragic and we are all pulling together to support the students, staff and families of Big Sky High School," said Alex Apostle, superintendent of Missoula Public Schools. "I met with our administrative team on Sunday morning and we enacted our crisis teams at Big Sky High School right away. We are thankful for the support from NCBI, St. Patrick's Hospital, local law enforcement and the University of Montana as we make sure that we support the Dede family and all of the families at Big Sky High School."