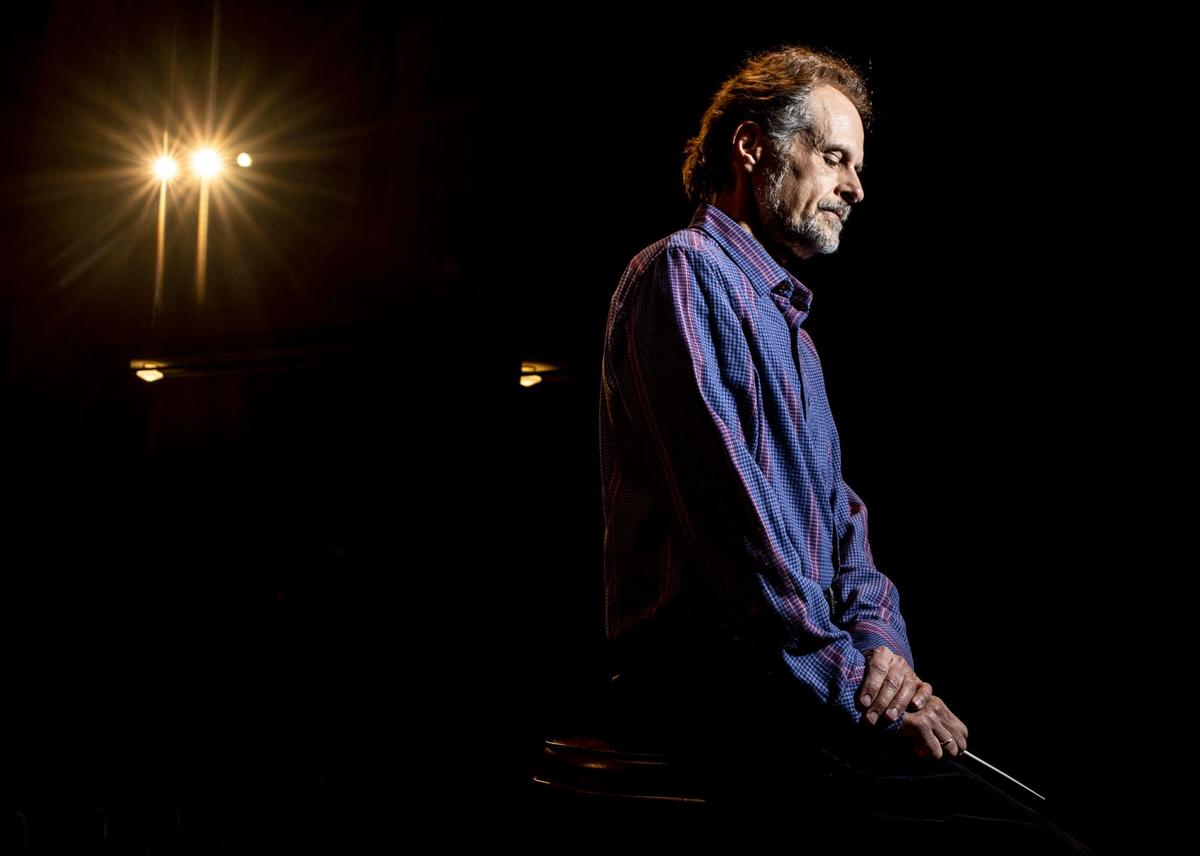 He studied his instrument at the highly respected Eastman School of Music and performed professionally until he felt pulled toward the two other vocations.
"At a certain point, I realized I really wanted to be more involved with the full score, the full picture of putting a piece together, and you can really only do that as a conductor. And I wanted to have the opportunity to compose more, and the day to day routine of maintaining yourself as a performing instrumentalist is a discipline and an endeavor all in and of itself," he said.
Last year, Smith stepped down as music director of the Richmond Symphony Orchestra in Virginia after a decade in the position, citing the need for change. Among other high points, the orchestra commissioned and recorded a new piece by composer Mason Bates.
He is also the music director for the Cleveland Chamber Symphony, an ensemble that specializes in contemporary work.
He is a finalist to replace Darko Butorac, who left his post last spring for the same job with the Asheville Symphony Orchestra in North Carolina. This season, which runs from fall to spring, each of the five hopefuls is visiting Missoula for two weeks of interviews and a weekend leading masterworks concerts for the public.
Smith would like to bring his deep interest in old and new music to Missoula, a college town where he sees "a natural curiosity and inquisitiveness about the music community."
He envisions performing not just repertoire classics (which always reward re-examination, he said) but lesser-known work by famous composers. There are many women and composers of color whose work hasn't been played as much as it should. There are living composers around the world who bring different sensibilities to orchestral music. He thinks the key to getting concertgoers excited about less-familiar work is education.
"If you just throw something at somebody, and they have no context or clue about what it's about, then they're going to be less inclined to want to participate," he said. Maybe you explain a new composer's influences, or have them visit to explain it themselves. Or you program a concert with old and new pieces to provide that context.
"The world of music, I think, has as much variety and diversity about it as any other aspect of our life, and by embracing that and creating programs that have that sense of of curiosity and wonder about them, I think it makes people be more inclined to be curious themselves," he said.
Since Missoula is a small community, he sees potential for collaborations with other arts groups, whether theater, visual art or non-arts groups, to bring the orchestra to new audiences. In Richmond, they played in alternative venues (like a brewery), started outdoor festivals and worked with pop artists and bands.
"Our general culture tends to compartmentalize what an orchestra is ...  and I don't think an orchestra has to stay in that box. I think we can be far more broad-minded in how we present ourselves," he said. And in a smaller community, "it's easier to present ourselves not as an institution, but as the individuals who are the institution," he said.  
Unlike the volunteer MSO, Richmond is a union orchestra.
"That can be good in some ways. It can also mean that an institution becomes like trying to move a cruise ship. You can't take advantage of situations that offer themselves as easily," he said. He found this job attractive because the symphony members are so connected to the city and potentially bring a more diverse audience to their shows.
Smith — who also was an assistant conductor of the top-level Cleveland Orchestra from 1997-2003 — said he doesn't change his approach to working with musicians, whether or not they have other jobs.
"Coming from a full-time job during the day and coming in and enjoying playing your instrument in orchestra at night is a whole different kind of love," he said.  
He said programming would also take into consideration the musical development of the orchestra.
"Different kinds of repertoire bring different skills together, and so by creating a variety of repertoire, that enables the orchestra to build a new sense of ensemble within themselves, and explore some new techniques, new sonorities," he said.
He thinks outreach is an important part of his job, and speaks eloquently about the importance of art and the big philosophical questions that classical composers, just like writers and visual artists, grapple with.
"It's all the same thirst for understanding and understanding each other, and ultimately that's what binds us together is our common quest as human beings," he said, adding "that's why I think the arts as a whole are so important for creating a world of aspiration and dreams rather than the violence and despair which unfortunately affects much of the world today."
Each of the finalists picks their own program. For his concert, Smith selected German composer Johannes Brahms' Symphony No. 2 as the centerpiece.
He said that it's easy to think of the great composers as abstractions, but they're just as tied "geographically, and metaphysically, perhaps" to their surroundings as the rest of us. This symphony "reflects the wonderful summer he spent on a gorgeous alpine setting in southern Austria, surrounded by mountains," he said, and so it seemed a fitting piece for western Montana.
The short pieces build out that theme. Alexander Borodin's Polovtsian Dances is a "fast, lively and celebratory" piece that looks back to an earlier period in the history of his native Russia. The Missoula chorale will join for four selections from Aaron Copland's "Old American Songs," which are rooted in popular, folk and hymn traditions. Hector Berlioz's "Le Carnaval Romain" is a representation of a Roman carnival he saw in Rome as a student.
Get local news delivered to your inbox!
Subscribe to our Daily Headlines newsletter.