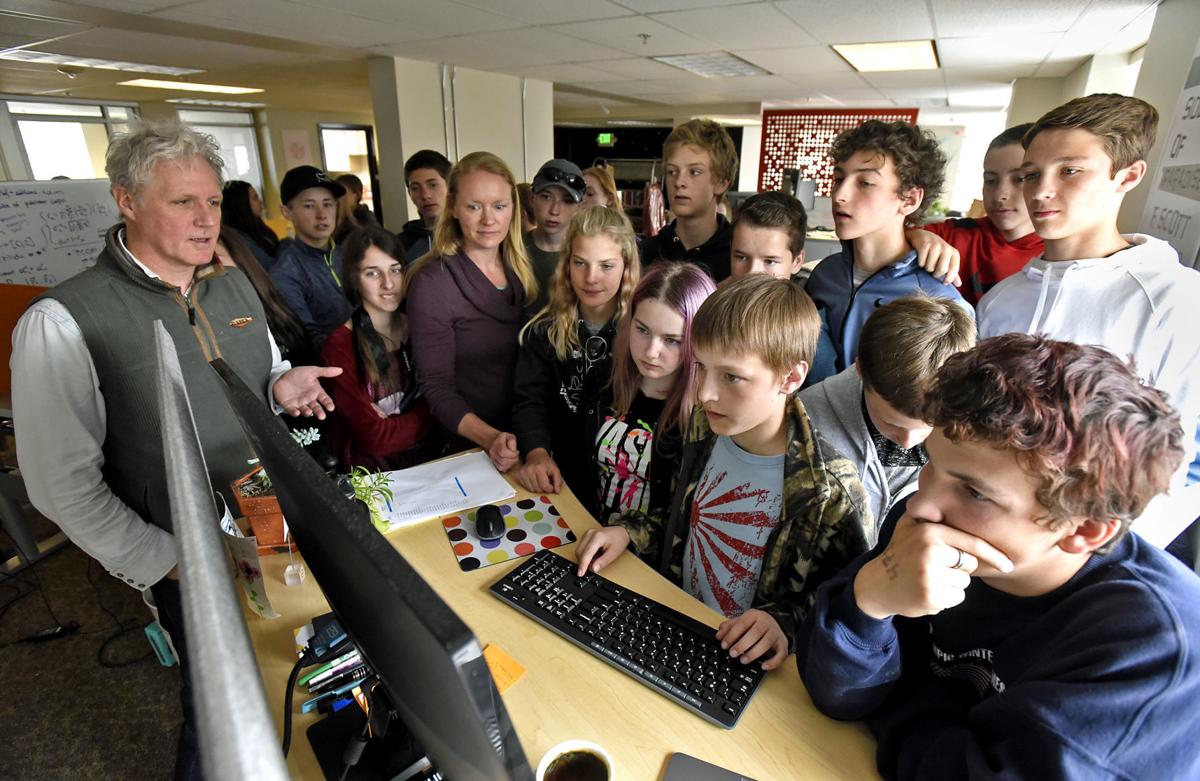 Submittable, a downtown firm that created a cloud-based submissions platform used around the world, was formed in 2010 and had grown to 130 workers here. Last year, the company raised $10 million in venture capital and had goals of adding 150 jobs here by the end of 2020.
Now, those plans have drastically changed, according to CEO Michael FitzGerald. He firmly believes that the loss of business is temporary and is due to universities across the country shutting down many operations for the time being.
"The bottom line is I should have done better," he said. "There are families, a lot of great people, and I gotta fix it. We had 2,000 clients tied to universities. They're not going away, they're just not buying right now."
The layoffs affect more than 20% of the company's workforce. The company was on a great trajectory until the pandemic hit, he said, and he had to make a decision now in order to give laid-off employees as much severance pay as possible.
"We were growing super fast and I had to correct something or we would have never made severance," he said.
Fitzgerald was adamant that the goal is to eventually bring back all the laid-off workers, but things are uncertain right now. 
"We included severance for one to two months for everybody, health insurance for two months, everyone kept their computer and we have job resources," he said. "We're reaching out to other companies. We want to figure out how to support everyone as much as I can. The longer we would have waited, the worse the severance would have been."
Fitzgerald said the company's "verticals," niche customers with specific needs, temporarily stopped buying its products.
"It was mostly verticals," he said. "We were used differently in different verticals. One of our big ones this year was universities, and they just stopped buying things. Things started to turn off in February. A lot of business was affected by COVID."
Fitzgerald did note that the company is still doing a lot of business.
"I also hate saying this because it sounds glib but the company is actually doing great, but it's just not as great as I'd hoped for at this point," he said. "Some pieces of our business are exploding. People are using us for (Small Business Association) loan applications."
He said other foundations and corporations are still using Submittable services and products.
"So the company's not going anywhere," he said. "We're doing very well, I just didn't do as well as I needed to. The goal is to still be a cornerstone employer in Missoula."
The company has received state job-creation grants in the past. They were eligible because they pay over 170% of the minimum wage and bring in revenue from out of state, but the grants only cover a portion of the salary cost and are only paid after the job is created.
Bryce Ward, an economist with ABMJ Consulting, recently gave a presentation on the state of the economy to the Missoula Economic Partnership's members and board.
"Basically the economy has fallen off a cliff and the dip has fallen far, far below the dip that we observed in the Great Recession," Ward explained. "That's not surprising because everything is broken."
Ward said nationally, most economists think the current unemployment rate is somewhere between 15% and 20%.
"That is very bad," he said. "But it's not surprising. We needed to hit the emergency stop on the economy to try and protect health."