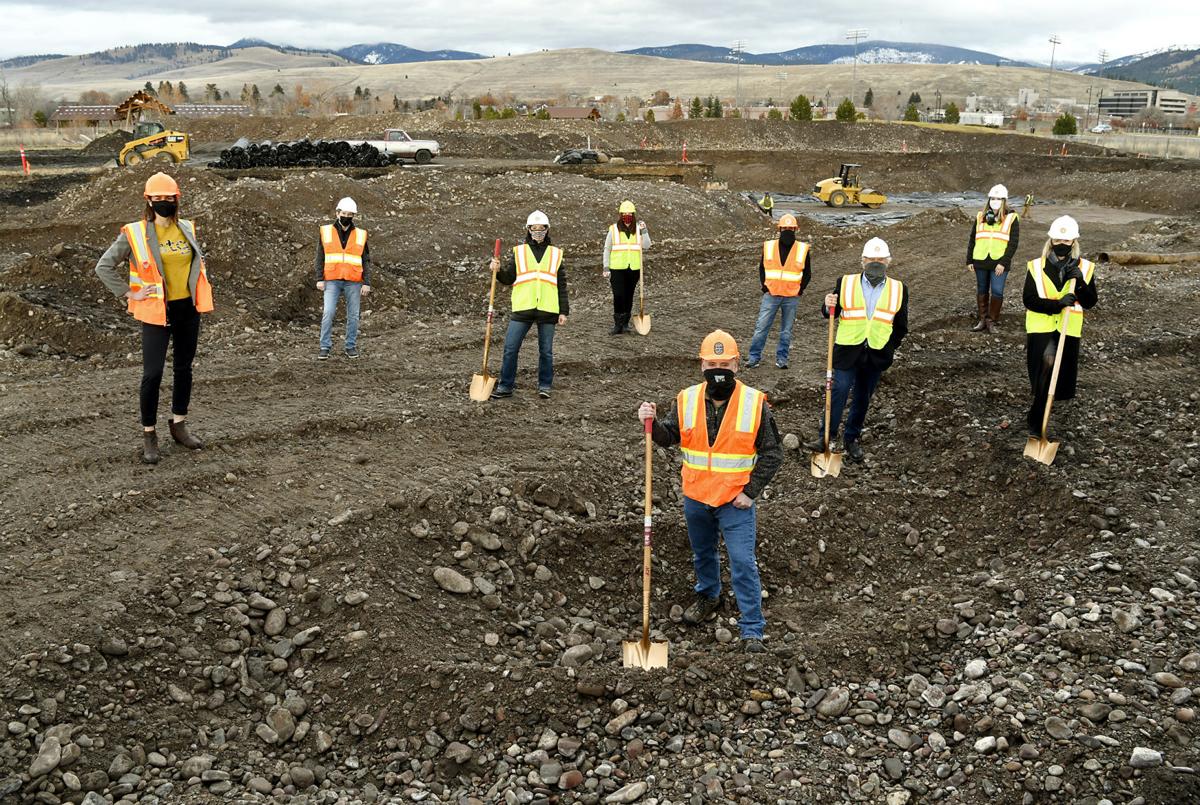 One fast-growing tech company in Missoula has weathered the recent economic storm and is actually breaking ground on a huge new facility with enough space to add hundreds of workers.
Cognizant's Advanced Technology Group has agreed to lease 40,000 square feet of space in two currently-under-construction new buildings in the Old Sawmill District near downtown.
Construction is expected to be complete by the spring of 2022, and the new facilities are being designed to accommodate more than 350 additional employees over time.
Tom Stergios, the senior vice president of strategy and corporate development at Cognizant ATG and the general manager of the Missoula Solutions Center, said it's a momentous occasion for the company.
"I'm thrilled to have the opportunity to continue to grow Cognizant ATG here in Missoula," he said. "From our start here 10 years ago as a three-person office, to our expansion with Cognizant and the launch of the All-In Missoula program, we've had the privilege of deepening our roots here. We now have more than 200 associates that live and work here, and we are so pleased to know we are laying a foundation for additional growth."
The building is being developed and will be owned by OSD Tech Campus A, a company formed by the owners and investors of the Old Sawmill District, Ed and Leslie Wetherbee.
"We have building permits for two new commercial buildings," Leslie Wetherbee told the Missoulian in early 2020. "They're going to be beautiful. They're going to be a showcase for Missoula. We'll have a sky bridge between them, and one will have a rooftop deck."
Quality Construction of Missoula is the general contractor on the new buildings.
The new buildings will be directly across Wyoming Street from the current Old Sawmill District's Cambium Place commercial building. It's the first time the developers have built something on that side of the Old Sawmill District, an area near that Clark Fork River that was once home to a lumberyard.
Wetherbee said that the new riverfront urban park neighborhood is "revitalized from an abandoned Superfund industrial site." The new buildings will incorporate green designs.
"Central to this revitalization project is a focus on occupant well-being and minimal impact to the planet," Wetherbee said. "Plans include the progressive use of carbon-capture materials, passive solar, green roof spaces, and recycled building materials. Within the buildings, a focus on abundant natural sunlight, several connections to the outdoors, unique interior air handling, and optimized use of the connected trail system for daily commuting add up to a happy, healthy, and productive work environment."
Advanced Technology Group was acquired by Cognizant in 2018. The company employs tech consultants and says "implementing quoting, contract, commission and billing systems is the core" of what it does.
Stergios has never been shy about expressing ambitious hiring plans, and Cognizant announced in 2018 it planned to add 25,000 employees across the country over the next five years.
The company started the All-In Missoula (AIM) program, a partnership with Missoula College and the University of Montana, which is focused on "preparing Montana-based college graduates for technology consulting roles, and has contributed significantly to the Cognizant ATG's expansion this past year" according to Cognizant corporate communications manager Becky McKelvey.
To date, Cognizant ATG has hired 75 graduates of the program since its start in 2019, with a fourth cohort of professionals currently in training, she said.
In late 2020, Missoula mayor John Engen and then-Montana governor Steve Bullock both said the new building is good economic news.
"I am very excited to learn that Cognizant ATG is at it again, putting Montanans to work with fulfilling jobs while expanding in two new buildings to accommodate future employees," Bullock said in an email. "We are grateful for Cognizant ATG's leadership and growth, as well as the company's continued commitment to Montana."