Lee Centifanto is something of a perfectionist.
The 16-year-old from Missoula found his place in the highly structured Montana Youth Challenge Academy. He graduated Dec. 17 after 22 weeks in the academic program, which is designed for at-risk teenagers.
It was a perfect fit for Centifanto, who's set on becoming a Marine — following in his father's and grandfather's footsteps.
But that penchant for perfection meant if Centifanto faltered even slightly during those 22 weeks, he would become defeated. The cadre instructors who helped him through those low moments are what he remembers.
"I miss the CIs," he said. "They were like another parent to me at times. They would never hesitate to talk to you if you were having a rough time. The other cadets were really supportive, but sometimes you need to talk to someone with life experience. I would always get down on myself if I would fail, or not get a 100 eval."
Sgt. Josh Devitis gave him a reality check: "We're all humans and we make mistakes. You have to accept that if you want to succeed."
Sgt. Clifford Smith popped in to Centifanto's room, too, and found him beating himself up for a mistake. Smith talked him through it, telling him he wasn't a failure if he wasn't perfect.
Centifanto has been home-schooled most of his life. But that transition into a quasi-military life wasn't difficult, he said, because he likes structure.
"The saying there is, 'Keep your mouth shut and do what you're told,'" he said. "My parents raised me that way, so authority over me is no problem. Other cadets struggled with that, so I was able to be a support system for them."
Montana Youth Challenge Academy is one of 35 youth challenge programs nationwide, and the only one on a college campus. MYCA is sponsored by the National Guard and the state of Montana.
After the first 11 days at the National Guard armory in Dillon — the acclimation phase — cadets move into the residential phase, which means living on the University of Montana Western campus in Dillon.
Centifanto's first day was July 19, and he was scared.
"A lot of us were," he said. "We were doubting (and wondering) why did we come here. And the CIs were pretty intimidating."
After the acclimation phase, days full of marching, drill and learning the structure of the academy, they had a crossover ceremony during which they got to meet National Guard Major General Matthew Quinn, adjutant general for the state of Montana. They went from candidates to cadets.
And Centifanto quickly rose to the top. He was the first of four Cadets of the Month, which elevated him to senior cadet status. He was a member of the color guard, which took him to a governor's event in Helena. He earned a leadership position as platoon sergeant. Cadets need 40 hours of community service; Centifanto had more than 56.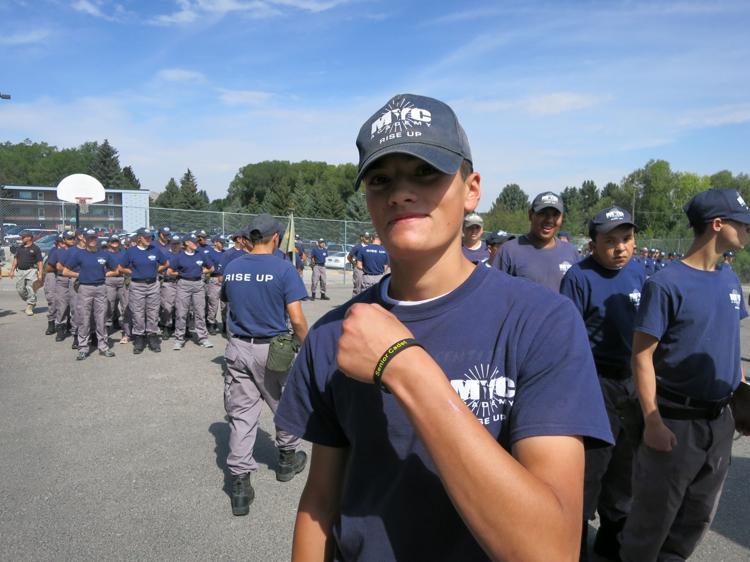 They follow a strict schedule, 5:30 a.m.-9:30 p.m. every day.
You have free articles remaining.
The cadets take the TABE, Test of Adult Basic Education. Their results place them in one of five classes based on ability rather than age. At the end of the academy, they can test for the HiSET, a high school equivalency credential.
After the school day, cadets head to physical training. Sgt. Devitis "was especially fond of PT," Centifanto said, grinning. That was good for Centifanto, who loves challenges, particularly physical ones. The word "challenge" was what caught his attention in the first place.
While living in Butte, he spotted a poster advertising the Montana Youth Challenge Academy. That word, and the image of cadets working an obstacle course, spurred him to go online and apply.
Butte is also where Centifanto found his mentor. Each cadet has a mentor who works with them throughout their academy journey, and the year after. Mark Liesch, a pastor at the Centifantos' church in Butte, became his mentor.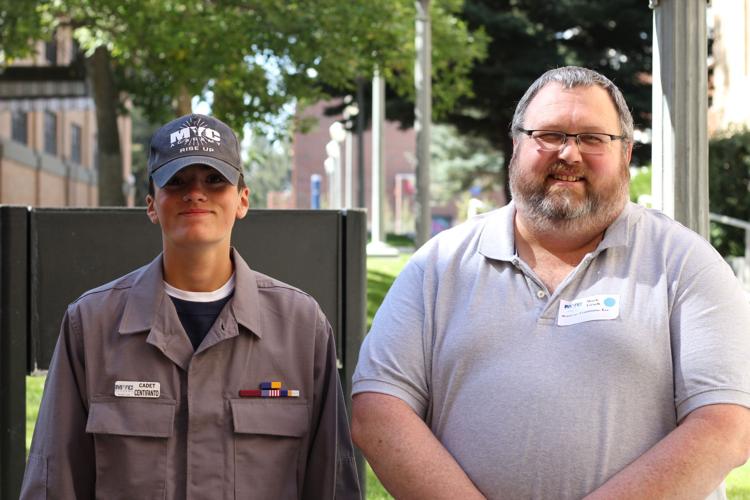 After PT, cadets clean their rooms and "get squared away." March to the dining facility for chow and then it's free time, time to talk with their CIs or more PT "if you're acting up."
Go to sleep, and the next morning, repeat.
Centifanto was part of a new pilot program in which cadets who are vying for the military can earn 15 college credits during their time at the academy — a must if you have a GED or similar diploma.
"We're not a pseudo-recruitment tool for the military, but we show cadets opportunities for different avenues," said Ron Carroll, Montana Youth Challenge Academy marketing coordinator.
"Traditional education doesn't work for everyone. This is more about pulling them with us than getting behind them and pushing."
Once cadets graduate, they work with their mentors in the year afterward.
"I was impressed with how well-versed he was in all of his options," said Centifanto's mother, Marge. "He still has a lot of decisions to make, but it's a lot easier now."
He thought about getting a welding degree from UM, but "I'm not feeling it."
"I'm set up for the military," he said.
So for now, he's looking for a job and preparing to get into the Marine Corps, something he can't do until he turns 17.
"Anyone can find something there," Centifanto said of MYCA, whether it's structure, brotherhood, mentorship, education or life skills.