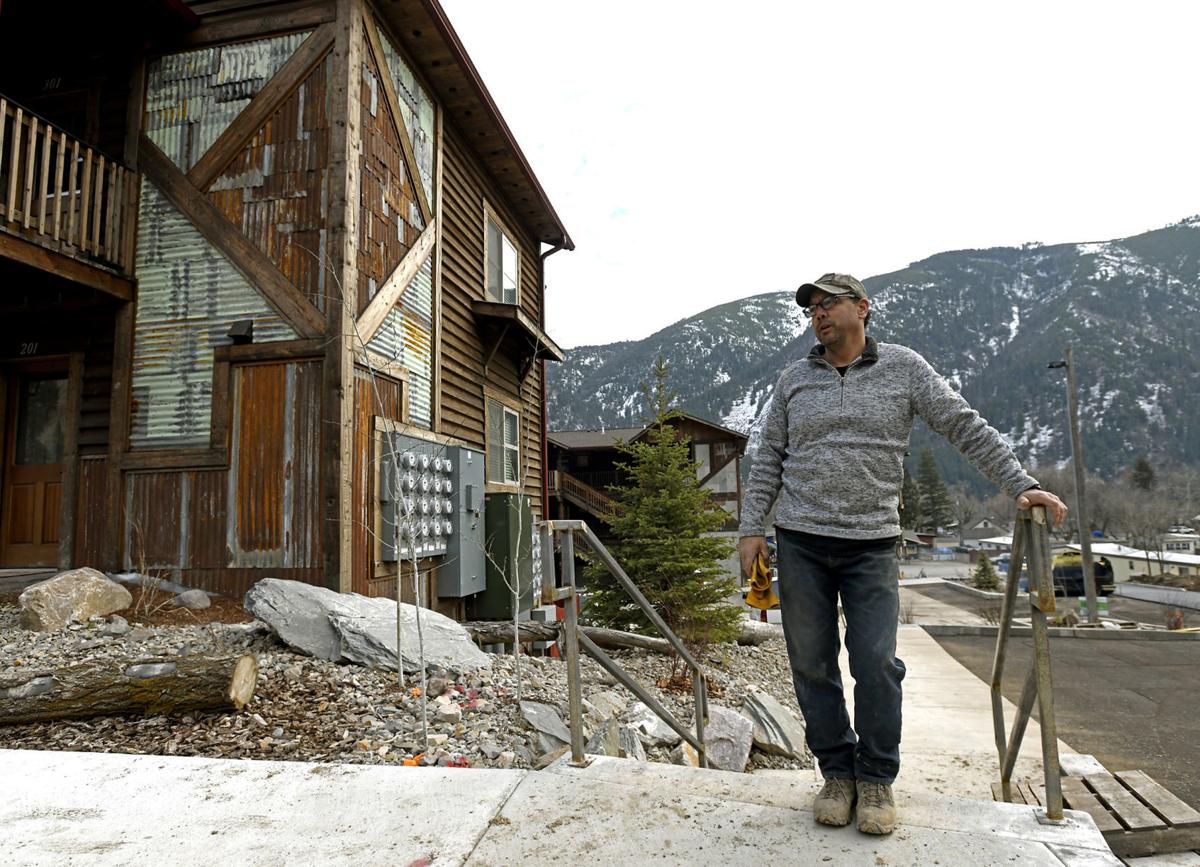 Nearly two years after it was created, the city's Office of Housing and Community Development appears ready to make recommendations for specific policy changes aimed at alleviating Missoula's affordable housing crisis.
Eran Pehan, who was hired as the new director of the office when it was created in the summer of 2016, told members of the Missoula City Council last week that her office will present the drafts of recommendations in February or March of 2019.
The recommendations could include specific land-use policy change suggestions, including changes to Missoula's accessory dwelling unit laws.
"We in our division deeply feel the urgency around this work but we are also deeply committed to getting this right," Pehan said, explaining why her office has extended its timeline for soliciting input from a broad spectrum of private developers, government officials, housing policy experts, consultants and housing service providers.
Pehan went before the council's Committee of the Whole to give an update on her office's progress. She explained that it launched the first phase of its work last December, which was to form a housing policy steering committee that found broad-based strategies that it believed should be implemented.
Last August, the office moved to the second phase, which Pehan said was "defined by the creation of five technical working groups." Those groups were tasked with "distilling broad recommendations into specific policy recommendations," according to Pehan.
"They rely heavily on the expertise in the private sector, and this entire process has been overseen by elected officials," Pehan explained.
The five groups focused on the pre-policy release and outreach plans, regulatory and programmatic barriers to creating affordable housing of all types, preserving and creating true affordable housing, innovation and capacity building and, finally, housing policy oversight and leadership.
The regulatory committee is made up of both city and county staff along with land-use consultants hired by the city.
The committee, Pehan said, includes "development professionals to ground-truth our recommendations, ensuring they'll actually move the needle in terms of development feasibility and housing affordability." 
Her office has a draft of specific accessory dwelling unit policy changes, she said, but she also said her office doesn't want to release details until next year when the drafts are complete.
"I'm hesitant to publicly share those," she said. "We would like to produce the recommendations in whole to council and we're definitely able to talk with you individually about what direction those recommendations are taking."
Council member Julie Armstrong told Pehan she hopes the committees are taking a bold approach to immediately alleviate the problem. One suggestion she gave was utilizing empty dorm rooms on the University of Montana campus to house older people with housing needs.
"I hope they're talking about inter-generational co-housing, for example," she said. "We have some dorms that are not being used. I hope there's some flexibility and boldness in there so we can make some leaps quickly."
Council members Bryan von Lossberg and John DiBari said they hoped Pehan's office was in contact with the Missoula Parks and Recreation Department to see if there are "synergies" that can be utilized now that Missoula has passed another $15 million open space bond, such as using the money for projects that benefit both open space and housing.
Pehan said she would take all suggestions into consideration. She said her office is working with the Missoula Organization of Realtors, the Missoula Redevelopment Agency, the Poverello Center homeless shelter and a broad coalition of government, nonprofit and private agencies. She said she's enlisted Realtors and developers to be on the committees and reach out to others in their field to get input.
DiBari said he and other council members have gotten "sneak peaks" at the policy change recommendations, and he's been pleased so far.
"What I heard was incredibly encouraging," he said. "The thoughtfulness and the level of planning that went into this. The recommendations were one tiny slice, but I think this was all thoughtfully done."
Council member Heidi West wanted to know if Pehan's committees were identifying issues that need to be addressed at the state level, such as how affordable housing tax credits are allocated.
"We'll be looking at how state policy advocacy needs to occur," Pehan said.
Council member Gwen Jones wondered if Pehan's office was setting concrete benchmarks and setting up a system for keeping track of progress in the form of measurable data.
Pehan said her office is setting up several "tools" to accurately measure the impact of policy changes.
"We see the assessment piece as one of the most important pieces," she explained. "We're asking the community and city to invest in housing solutions, so we need to show that outcomes are going to come as a result of that investment."
Get local news delivered to your inbox!
Subscribe to our Daily Headlines newsletter.