A new refuge for people fleeing domestic and sexual violence and families experiencing homelessness will welcome its first guests on Sunday after years of fundraising, planning and construction.
On Thursday, YWCA Missoula held a ribbon-cutting ceremony for the official opening of The Meadowlark, a $12.5-million new facility at 1800 S. Third St. W. in Missoula near the Good Food Store.
The 30,000-square-foot building has 38 private sleeping rooms, 178 beds, 50 bathrooms, shared living and dining areas, outdoor youth play spaces, health care and legal clinics and offices for supportive services.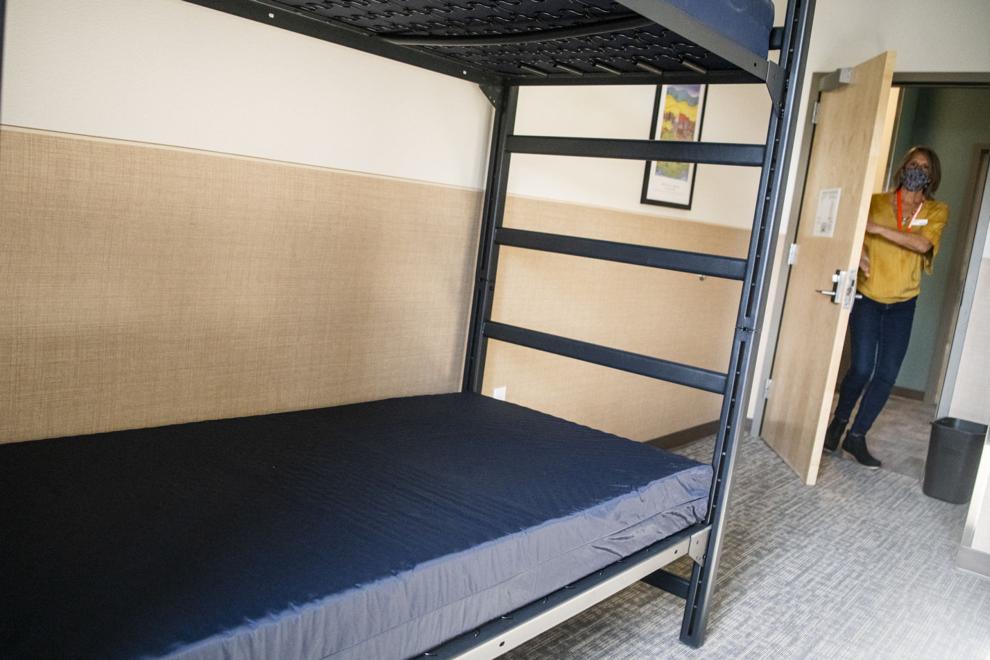 "It is thanks to the support and dedication of so many that we are standing here today," said Cindy Weese, executive director of YWCA Missoula. "The Meadowlark is truly a community building, and one that will serve Missoula for generations to come."
The Family Housing Center wing will give people same-day access to emergency housing for single parents or couples with dependent children. They'll also get support to move quickly into permanent housing.
That wing has 25 private sleeping rooms, each with their own bathroom. That's roughly twice the capacity previously facilitated between the YWCA's emergency housing program and Family Promise.
"We will be able to serve twice as many people in this building as we do in our current shelter, including male survivors, and provide much more comprehensive support," Weese said. "Residents will have their own sleeping rooms and bathrooms so that they have a private and dignified space to heal from abuse."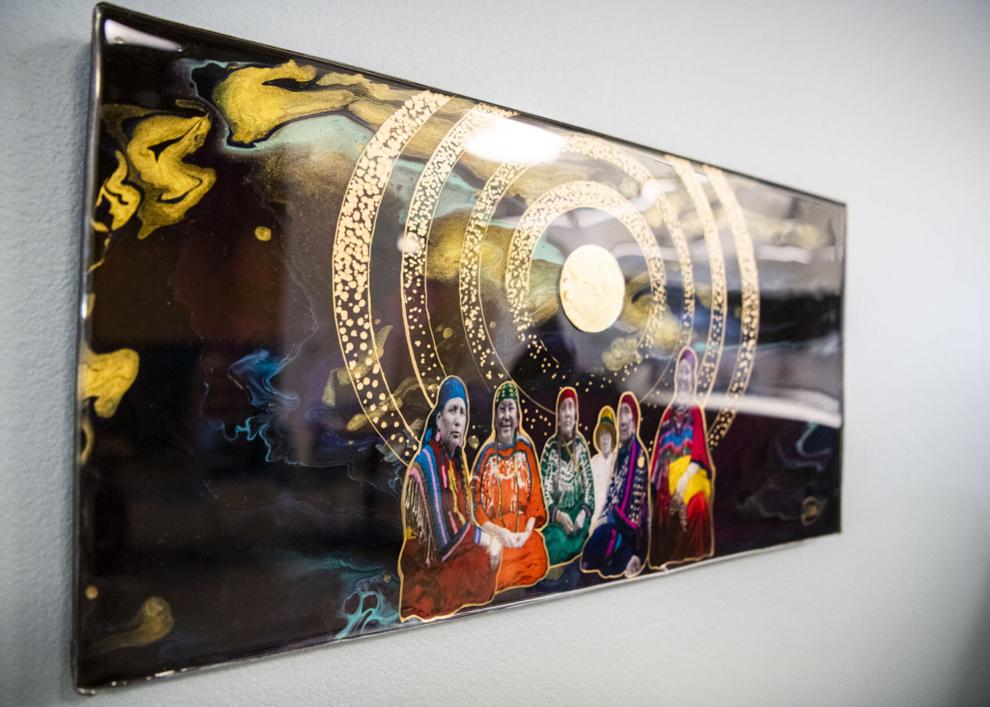 Casey Dunning, the strategic director for the Missoula Interfaith Collaborative, convened a group of local organizations who worked with families in 2015 in an effort to reduce homelessness. He recalled the look in the eye of a 13-year-old girl standing with her grandmother. They were asking for housing, but he was forced to tell them there wasn't enough space and all he could do was put them on a waiting list.
"And in that moment, the wrongness and injustice of that reality is so clear," he said. "The partnership in the Missoula Family Housing Center was born out of a shared desire to do better alongside our Missoula families. When a family loses their housing, we will be here to support them every step of the way."
Volunteers with Family Promise will provide meals at the facility six days a week using entrees from the Poverello Center.
The program center wing will include a new youth services center, which will offer trauma-informed help to children including therapeutic play groups, swim and bike lessons and art activities. It's estimated that 40-60 children could be staying in the building at one time. Already, more than a dozen families are scheduled to move into the Meadowlark in the coming weeks and months.
The domestic violence wing of the facility will double the capacity of the YWCA's current seven-room shelter. There will now be 13 rooms for survivors of domestic and sexual abuse and their children. They'll have their own secure shared kitchen, dining areas, private outdoor space and children's play areas.
"There is so much contained within the walls of this building," Weese noted. "But ultimately, our goal is to help residents at The Meadowlark access the resources they need to move on from here and take flight."
The building was constructed in part with a capital campaign, which raised $8 million from over 1,000 donors. The Missoula Redevelopment Agency committed $144,404 in Tax Increment Financing to help deconstruct old buildings on the site.
The Meadowlark is now open to the community for services, including walk-in counseling for survivors of domestic or sexual violence, housing case management for families experiencing homelessness and support groups for adults and children. To learn more visit ywcaofmissoula.org.
Diane Adami, the philanthropy director at the Missoula YWCA, said domestic violence is one of the leading causes of homelessness and people who will be seeking refuge at the new shelter will be severely traumatized. The goal is to help them recover in a safe place with as much support as possible.
The Missoula Philanthropic Educational Organization Chapter helped create a library and reading room in the facility as well.
Both Adami and Weese agreed that the new shelter is coming at just the right time, as Missoula and the region face a severe affordable housing shortage.
"It's going to be all hands on deck helping these families find housing in the most challenging market we've ever seen," Weese said.