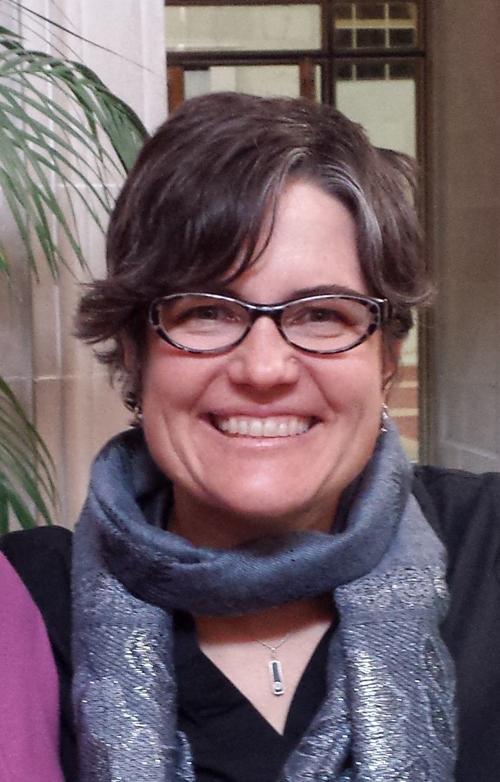 In sort of a move from the trees to the forest, Sonya Germann will take over the post of Forestry Division administrator for the state Department of Natural Resources and Conservation.
Germann was promoted from the DNRC's Trust Land Management Division (which handled most of the agency's timber sales) for the Forestry Division. There, she will oversee DNRC's forest fire and aviation operations, business management, policy and planning and forestry assistance programs. The Trust Land Management Division produces an annual harvest of 56.9 million board-feet of timber from state-owned forests.  
"We do a lot of partnering with the Forest Service to help manage national forest system lands," Germann said. "We also cooperate with firefighting on federal lands."
A native of Ennis, Germann earned a bachelor's degree in wildlife biology and liberal studies from the University of Montana. She spent time as a wildlife technician for the U.S. Forest Service before joining DNRC in 2004 as a part-time staff person in the Forestry Division's seedling nursery. In 2007, she was hired full time as a planner in the Trust Lands Division's Forest Management Bureau. She was promoted to chief of that bureau in 2012.
You have free articles remaining.
"Following a national search with many highly qualified candidates, I'm pleased to announce that Sonya will lead our largest division," said DNRC Director John Tubbs. "She's highly respected for her inclusive approach to management, her ability to build strong relations with stakeholders, and a talent for finding solutions to difficult issues."
Germann replaces Bob Harrington, who held the Forester's post for 15 years until his dismissal last summer. Tubbs placed Harrington on paid administrative leave in May and fired him in August. Tubbs would only say Harrington's departure was for "personnel reasons." His position was temporarily filled by Sue Clark, who was the division's chief financial officer.
"It was a difficult time for everyone," Germann said. "We're eager to close that chapter and get into the next one."
The 2014 federal Farm Bill gives the Forest Service "Good Neighbor" abilities to share timber and fire management with state agencies. Region 1 Forester Leanne Marten in Missoula noted that had statewide impact for her personnel.
"We deeply value our strong relationship with the state of Montana and DNRC in particular," Marten said in an email. "We congratulate and welcome Sonya and look forward to working with her and Sue Clark in her new position." 
The Missoula Forestry Division headquarters oversees six regional offices and several smaller facilities throughout the state. Germann officially starts her new position April 30.