GREAT FALLS — Montana grain growers said Tuesday they're seeing some immediate hardships from tariffs enacted by Republican President Donald Trump. But one Great Falls-area farmer said he's willing to wait it out for better trade deals down the road.
Trade and tariffs were at the forefront for the handful of farmers who met with U.S. Senate candidate Matt Rosendale on Tuesday. As part of a swing through town meeting with farmers and touring agriculture labs, the candidate also announced a new ag advisory board including farmers, ranchers and agribusiness owners.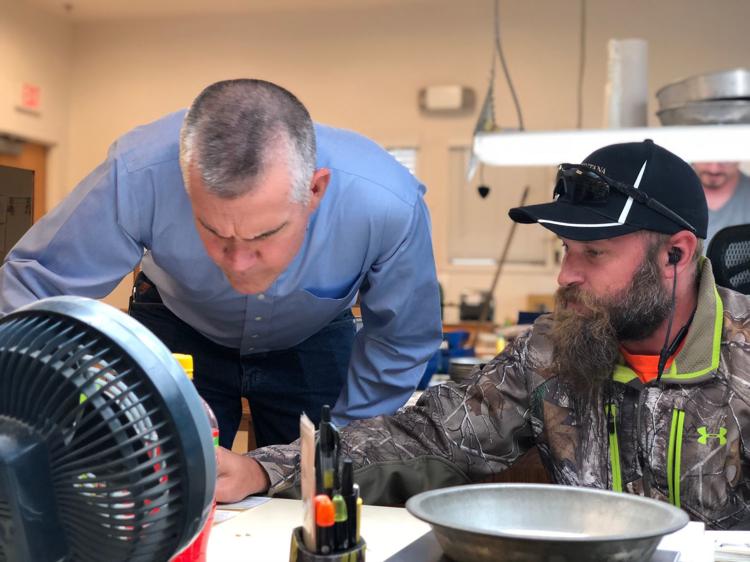 Rosendale, a Glendive Republican and state auditor, is running against U.S. Sen. Jon Tester, a Democrat and Big Sandy farmer who is seeking his third term.
"We know we're going to have a little painful period here," said Charlie Bumgarner, who farms wheat east of town. "If some things could get changed, I think it would be very beneficial. But we have to go through a little painful period to get to that point. We just don't want to lose the markets that we have."
Earlier this summer, Trump announced billions in tariffs against several countries. Tariffs hit commodities key to Montana's agriculture industry, including wheat and soybeans. In late June, Trump announced $12 billion in farm aid to help producers hurt by tariffs.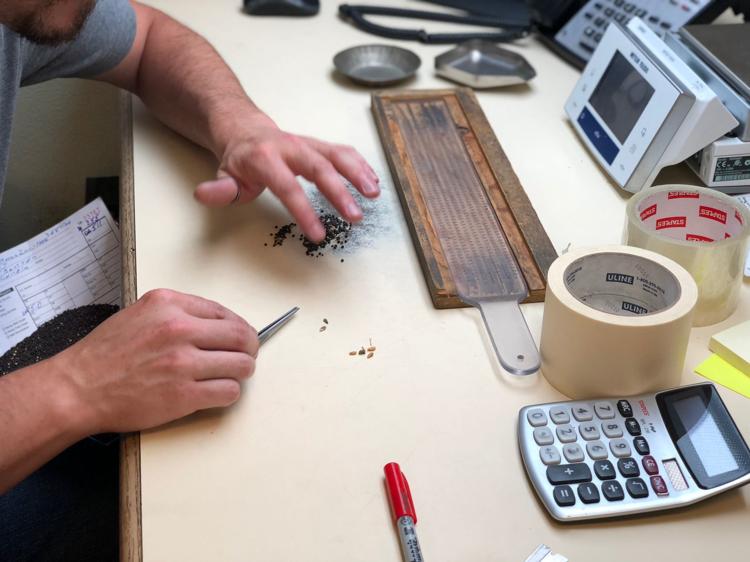 Rosendale, who has worked to tie himself as closely to Trump as possible, said the president's actions have brought countries to the table and spurred discussions that otherwise wouldn't be happening. Officials from China and the United States are expected to meet this week in an attempt to restart trade negations that petered out earlier this year. 
Rosendale said the producers, who told him Tuesday they'd seen lower pulse crops prices because of tariffs with China and India, were already hurt by existing "bad trade agreements" and will see better deals in the long run. Responding to concerns about losing markets as negotiations play out, Rosendale said because the state produces far more grain for export than is consumed in Montana, the importance of trade is heightened.
"It is going to be shipped out and I understand we have to be very considerate and cognizant of the trade negotiations that are taking place," Rosendale said.
On Tuesday Tester's campaign spokesman said the senator, who is also a grain farmer in Montana's Golden Triangle, has seen first-hand how other farmers have been hurt by tariffs.
"The last thing Montana farmers and ranchers, especially along the Hi-Line, need is a trade war. Farmers in the midst of harvest already have full grain bins because they haven't been able to sell their grain," said Tester spokesman Chris Meagher Tuesday. "Jon believes we should be strengthening our trade agreements and increasing — not contracting — access to overseas markets, because Montana producers rely on access to overseas markets to sell our grain, beef and other products."
You have free articles remaining.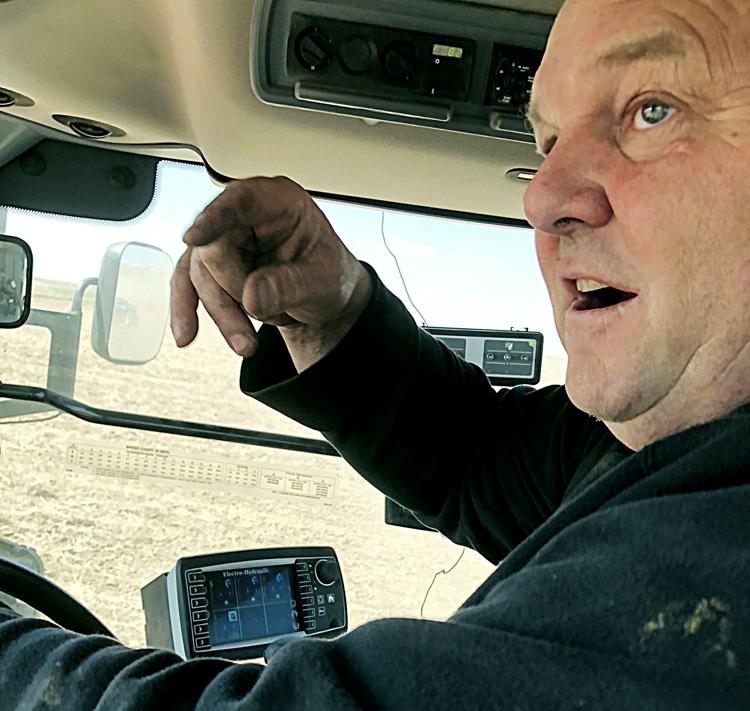 Meagher said Tester will defend the state's farmers and ranchers and work with people from both parties to protect the state "from harmful retaliatory tariffs that undercut our state's top industry."
Bumgarner said he felt farmers were "being taken advantage of by other countries quite a bit" before the tariffs "and the only way to (fix that) is to go a hard line with them and make them do it. I kind of agree with what (Trump is) doing, but I don't know. I'm hoping it'll work out in the end."
Shane Etzwiler, who is president and chief executive officer of the Great Falls Area Chamber of Commerce, said he wants to see the process play out. But Etzwiler also stressed a resolution needs to happen before countries start looking for other sources for their grains, saying that would be "compounding longer-term pain with short-term pain."
Losing markets would leave the state in a lurch, said Lola Raska, the executive vice president of the Montana Grain Growers Association.
"If something happens where we can't export, everybody else is going to grow wheat in a heartbeat, and even soybeans. … We could have a big surplus of wheat in a hurry," Raska said.
Raska said returning to a more stable market would help continue the increase she's seen in young people farming. While 38 percent of Montana Grain Growers Association members are older than 60, about 20 percent are under the age of 40. Younger farmers are lured by recent favorable grain prices, Raska said.
"We're seeing a resurgence of younger farmers to the industry," Raska said. "That's why trade is such a big issue for us, too. We're concerned about the effects on the market. We need the economics to be sustained to keep those young people in the industry."
Rosendale said trade negotiations are a fine balance.
"I believe in the agriculture industry," Rosendale said. "I have a very close connection to the agriculture industry and recognize how critically important trade is to agriculture in Montana because we're not going to consume all the products."
Montana Democrats have criticized Rosendale for saying he has been involved in agriculture his whole life and for calling himself a rancher. Rosendale purchased a ranch in Glendive in 2002, though he hasn't reported owning any cattle to the state Department of Livestock and he does not have an active registered cattle brand.
On Tuesday Rosendale's campaign said he grew up in a small farming community in Maryland where he helped on his neighbors' farms. The campaign said that's extended to when Rosendale moved to Glendive in 2002; on the campaign trail Rosendale has talked about helping rebuild fences after prairie fires near Glendive.
The 15-member advisory board Rosendale introduced Tuesday includes many well-known names in Montana ag.
"This board is certainly made up of some of Montana's best and it shows Matt's commitment to agriculture," said chair Jim Steinbeisser, a farmer and rancher from Sidney.