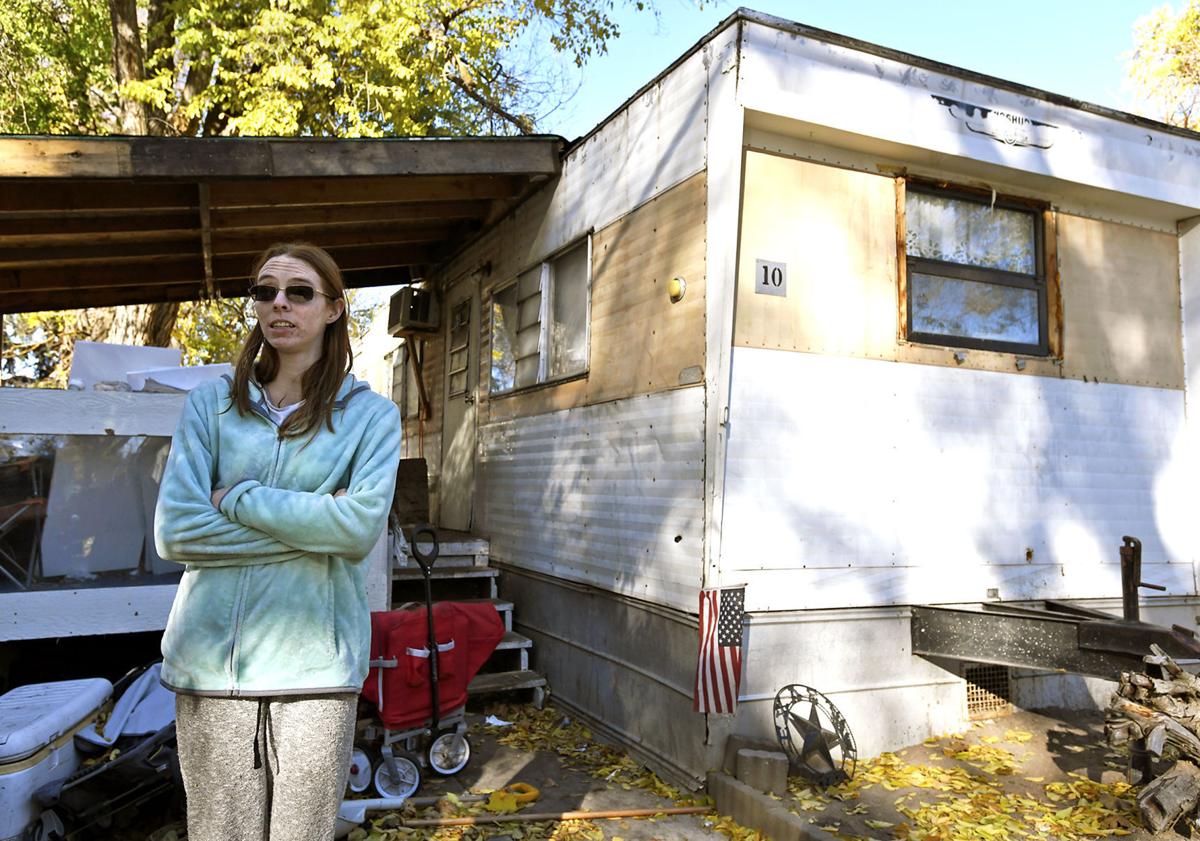 Montana was an affordable place to live three decades ago. Things have changed.
Since 1990, housing prices in Montana have more than doubled, adjusted for inflation. Only Colorado, Oregon and Wyoming have seen home prices statewide appreciate more than Montana. In that same time, Montana's median gross rent increased by 26 percent.
Housing costs have increased more than income. Montana's median household income has only increased by 21 percent since 1990, and as a result, the share of income devoted to housing has risen steadily.
Relative to 28 years ago, low-income Montanans now devote roughly 10 percent more of their income to housing; high-income Montanans devote 4 percent more.
That's according to a new study from the Bureau of Business and Economic Research at the University of Montana, which found that housing price increases have largely eliminated Montana's affordability advantage relative to the United States and other parts of the West.
The problem hasn't gotten better this decade. Since 2011, housing prices across Montana have risen 40 percent while wages have increased only 10 percent. Bryce Ward, an economist for the BBER who wrote the study, will present his findings on Friday at the 2018 Economic Outlook Seminar presented by the BBER at the Hilton Garden Inn in Missoula.
Ward said the high cost of housing compared to wages in Missoula could prevent the economy from realizing its full potential.
"Unemployment in Montana and Missoula is very low (roughly 4 percent)," Ward explained. "If you want to expand and grow, you have to expand the population to fill those jobs. It's a race between wages and housing prices. When housing prices get too high relative to wages, it's that much harder for the economy to grow because you can't grow your population."
Ward said Missoula is in the top 3 percent of unaffordable counties nationwide when comparing the ratio of median home price to median area income.
"Certainly something that we have to be worried about in Missoula and Bozeman is that the ratio of median home value to median income is at Seattle levels," he said.
Ward found that the median home value in Missoula, $273,200, is 32 percent higher than the U.S. average but 20 percent lower than the average in the West. Rents in Missoula are relatively affordable, as the median gross rent of $818 is 17 percent lower than the U.S. average, and 42 percent lower than the average in the western United States.
Ward said addressing housing prices is a complicated issue because slowing housing price growth while also boosting income growth is not easy.
"Slowing housing price growth entails making Montana less attractive," he said. "Montana could also attempt to arrest housing price growth by building more. There may be ways to increase supply response by removing land use regulations or by increasing the capacity and efficiency of the development sector, including developers, builders and lenders."
However, he said some impediments to development are impossible to solve.
"Mountains and water limit the supply of developable land in many parts of Montana," Ward noted.
Brandon Bridge, the director of forecasting at BBER and an economist, wrote a report that showed Missoula had the sharpest increase in new housing starts from 2015 to 2016, from 600 to a little less than 1,000. Only three counties had higher levels of housing starts at the end of 2016 than Missoula County: Gallatin, Yellowstone and Flathead counties, although the last two were just barely above.
"The total number of housing starts in Montana has leveled off over the past three years and is still below the number of new construction experienced prior to the recession," Bridge said.
The lack of affordable housing is playing out at the Skyview Trailer Park in Missoula, where the residents of nearly 40 trailers were sent eviction notices last fall after the owner decided to redevelop the land. Because the residents are all low-income and their trailers are mostly too old to move, very few have found different places to live.
Hermina Jean Harold of the North Missoula Community Development Corp. said a meeting on Tuesday also drew several local organizations, including the Human Resources Development Council, the Missoula Housing Authority, the YWCA Rapid Rehousing program, Montana Legal Services, Homeword and NeighborWorks Montana.
Together, they are working to find housing solutions for the dozens of people who will be displaced at the trailer park this spring. A GoFundMe account has been set up at gofundme.com/skyview to try to raise cash to help residents with down payments and security deposits. The account is accepting donations until Feb. 1.
"It's still really grim for people in this income bracket in Missoula's housing market," Harold said.