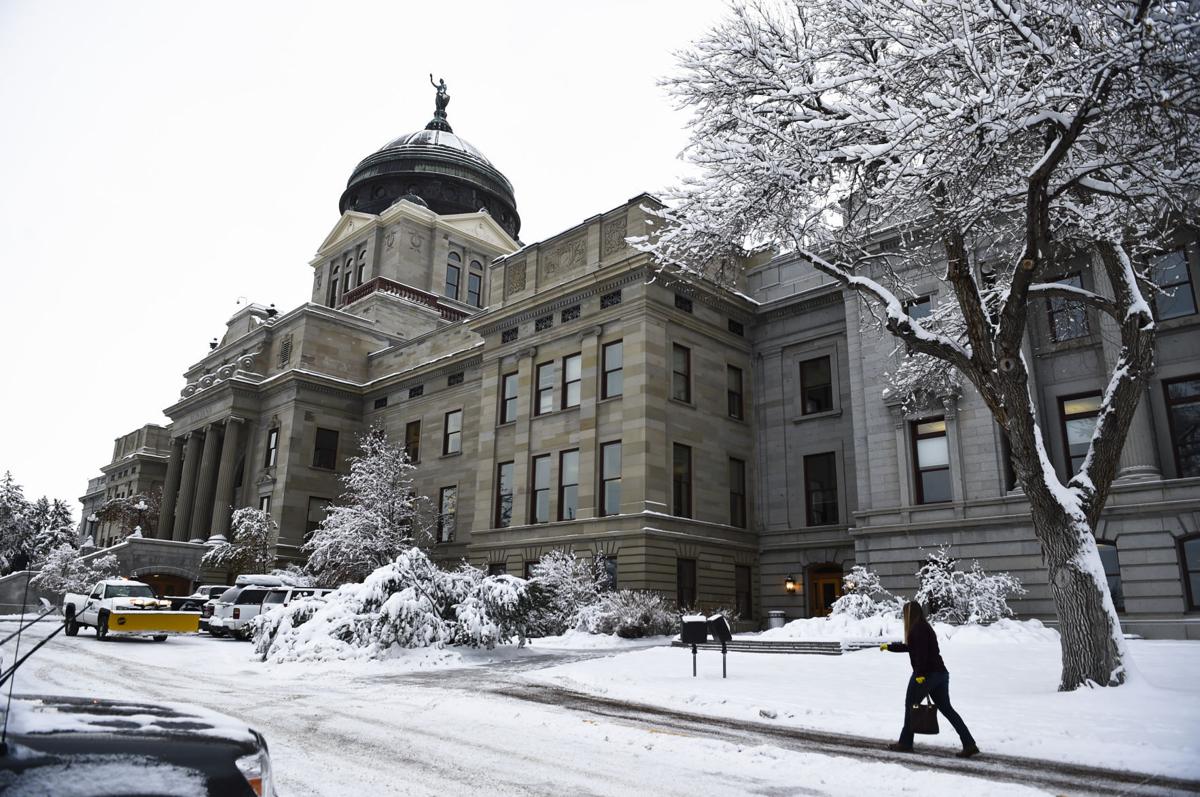 POLSON — The current "extraordinarily clunky" email system for about 150 legislators will be updated to make it easier to use, but also to help the state comply with open records requests.
While the new Zimbra system doesn't have all of the features of products like Google's Gmail — including allowing multiple people to work on the same document at the same time — it does have an auto archive feature that will retain all legislators' emails for five years after their terms end, a length of time required by statute. It also has features that will allow legislators' other email accounts to be accessed from one place.
That feature is particularly important when it comes to Freedom of Information Act requests, Legal Division Director Todd Everts told the Legislative Council at its meeting Thursday at the KwaTaqNuk Resort.
Lee Newspapers reported in January that not a single email is stored in the state archives as required by state law. Archived emails became a campaign issue last year when Republicans learned that no emails existed from Democrat Gov. Steve Bullock's term as attorney general.
Everts also noted that a lawsuit was filed against the Montana Legislative Services Division and Republican Sen. Jennifer Fielder a year ago by a national government ethics group, the Campaign for Accountability, after they failed to release records requested under the Montana Open Records Act. The request included Fielder's emails.
"I don't want to beat a dead horse, but this is alive and well," said Republican Sen. Fred Thomas of Hamilton. "Don't forget, this is public email; it's not really ours. It is public data, state data, these emails we do as public officials. The law says we have to track this, so if we have a good system, a solid system … which we don't have today, we will use it more and it will therefore collect and keep more public information as it should be and we should have been doing for a long time.
"Right now, what we have is extraordinarily clunky at best."
That won't prohibit legislators from using their own personal emails to conduct state business, noted Susan Fox, executive director of the Legislative Council. Currently, only about 100 legislators use the state email, which used to end in mt.gov but is expected to change to mtleg.gov in May.
Whichever email account is used, it's each legislator's responsibility to save messages about state business and not mix that with personal emails, she added.
"We want to encourage that so if we get a public information request, especially since the litigation … we can go through everything you have," Fox said. "This will make it easier for us to do a search."
Thomas noted that having relatively common email addresses for legislators makes it easier to connect with their constituents.
"I think we are neglecting our obligations to the public to have a very robust place where the public can interact with us in a succinct and robust way," Thomas said. "The thought that we would have addresses here or there, that's like 10, 15, 20 years ago thinking."
The new system will increase the mailbox size to 25 gigabytes from the current size that ranges from 250 megabytes to 20 GB, and increase the size of attachments from 5 MB to 50 MB. It will eliminate the need to change the password every 60 days.
The current system operates at a discounted rate of $4,650, but that's expected to increase to $54,000 per year in 2020, which includes an increase to 360 users. The Zimbra system includes a three-year contract for $11,700 per year, which is less expensive than the $18,000 Google Gmail estimate or the $30,000 estimate for Microsoft Outlook/Office 365.
Sen. Tom Facey, D-Missoula, acknowledged that while this system may not have everything legislators want, it's still a good move.
"We shouldn't let perfect get in the way of good," Facey said. "I think this helps the Legislature and the public, so this is a step in the right direction."