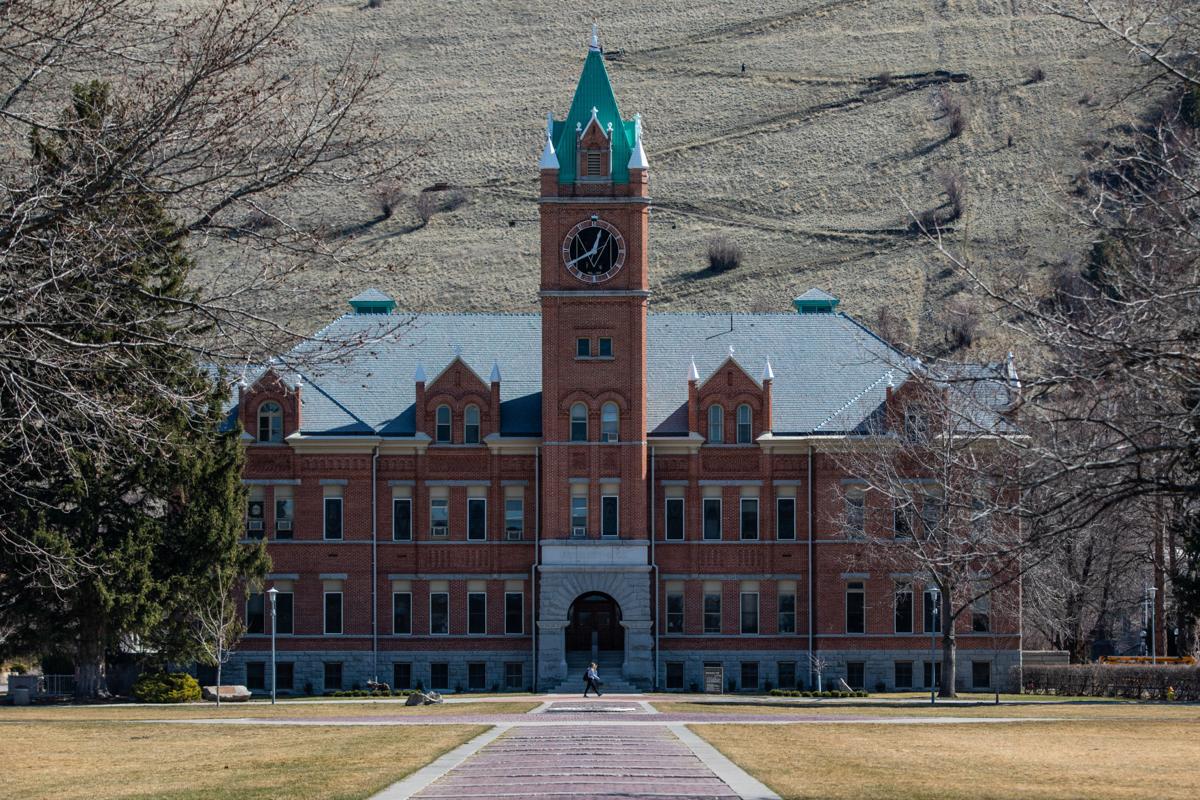 At a public meeting Wednesday, a Montana University System Board of Regents committee received overwhelming feedback to maintain its current policy or pursue litigation regarding a controversial bill concerning concealed carry of firearms passed by the Montana Legislature.
About 600 people attended the listening session virtually and nearly 75 people provided public comment for the Board of Regents Academic, Research and Student Affairs committee on its draft policy for implementing House Bill 102, which Republican Gov. Greg Gianforte signed into law in February.
"Thank you all for your comments, for abiding by time limits, sharing your comments with such respect and for taking your valuable time to join us today," said Regent Brianne Rogers, chair of the committee.
Commenters ranged from faculty and staff across the Montana University System's campuses, to students, parents and community members who all identified as being potentially impacted by the draft policy. Each was granted 90 seconds to speak on the issue.
HB 102 allows students on Montana's college campuses who meet safety certification to carry concealed firearms without a permit by removing the Board of Regents' ability to enforce restrictions for guns carried on campuses. 
The law was effective immediately across the state when Gianforte signed it, but the bill takes effect on June 1 for college campuses.
Students like Lindy Kolb, who works in residence life at Montana State University, said she was opposed to the implementation of the draft policy because she has been in a number of situations where she felt intimidated or threatened by residents and spoke of how her residents legally holding a firearm could affect her.
"Guns are tools, but so are hot plates, and we don't allow those in the residence halls for safety reasons," Kolb said.
Among those who spoke in favor of the draft policy, some cited an individual's Second Amendment rights, while others argued it won't prevent criminals from continuing to bring firearms to areas they are not allowed.
"It won't stop the criminal, it won't stop the active shooter. So you'll still have to wonder if somebody has a gun under their robe, and like an earlier comment about hot plates being a tool but not being allowed in the residence halls, well, hot plates are not a constitutional right," said David Weide, an employee of MSU and retired Air Force lieutenant colonel. "The right to keep and bear arms is a fundamental constitutional right. It's one that I found and defended. I've had friends who have lost their lives in combat for this."
Joy Honea, a sociology professor at MSU-Billings who researches mental health and wellness with a focus on suicide prevention, said there should be a reduced access to lethal means on college campuses. She is also the president of the MSU-Billings Faculty Association and spoke on behalf of its 100 members, urging the Board of Regents to maintain the current firearms policy.
Representatives of faculty associations from the University of Montana and MSU said that their organizations were also in opposition to the draft policy.
Olivia Andrus, the graduate student union representative for the College of Arts and Architecture at MSU, said she had survived a school shooting while attending undergrad at Purdue University in 2014.
"I am begging you to litigate this bill," Andrus said. "I had many of my students and friends see their TA get shot five times from somebody coming on campus with a gun. It doesn't matter that the cops got there within 10 minutes of the shooting, it doesn't matter that it was a targeted shooting that only killed one person. One is one too many."
She said that the current draft policy focuses on allowing people who can conceal and carry to shoot if they feel threatened, however she doesn't feel it adequately advises campuses on what to do following a shooting.
Kathy Malone's late husband Michael Malone served as the 10th president at MSU. During his first year in the spring of 1992 two students were shot in their dorm room following a card game. She expressed to the regents the grief that "capsulated the whole campus."
"Please do not let today create a precedent for the future that the legislature can overreach your authority as they please," said Noah Durnell, president of the Associated Students of the University of Montana, urging the regents to pursue litigation against HB 102.
Montana's Constitution says the Board of Regents "shall have full power, responsibility, and authority to supervise, coordinate, manage and control the Montana university system." The bill was accompanied by a legal note flagging that concern, which has raised questions of the bill's constitutionality.
Many of the bill's opponents urged the Board of Regents to pursue a lawsuit to challenge the bill's constitutionality. However the university system could lose $1 million to implement the bill if legal action is taken by the Board of Regents against HB 102 due to a contingency.
Kagan Parm, a student at MSU, said he felt he wouldn't be performing his responsibility as a student and citizen if he didn't voice his support for the policy inspired by HB 102.
"The fearmongering that's occurring in this forum is pretty discouraging to say the least. To speak as though moving forward with this policy results in our campuses turning into a suicide cult or an old west shooting gallery is dishonest and emotionally manipulative," Parm said.
Public comment can still be submitted online to the Board of Regents at oche.montana.edu.