Mo Essen called Sen. Elizabeth Warren's office on Wednesday to apologize.
Essen, from Missoula, said Republican Montana Sen. Steve Daines' silencing of Warren on the Senate floor Tuesday was uncalled for. 
Warren, a Massachusetts Democrat, was reading a letter that civil rights leader Coretta Scott King wrote in 1986 protesting Jeff Sessions' nomination as a federal judge. At the time, he was the U.S. Attorney for the Southern District of Alabama. King argued that Sessions had used his political power "to intimidate and chill" black voters; testimony to the same effect eventually led to his nomination being withdrawn.
Three decades later and Sen. Sessions has been nominated for U.S. attorney general.
On Wednesday night, the Senate voted to confirm Sessions, 52-47.
Senate Majority Leader Mitch McConnell, R-Ky., interrupted Warren on Tuesday, saying she was out of order according to a rarely used Senate rule that states a senator cannot impugn the motives or conduct of another senator, "directly or indirectly."
Daines, who was presiding over the Senate on Tuesday, agreed with McConnell, saying, "The senator will take her seat."
On Wednesday afternoon, Essen and about 30 others joined Missoula Rises at Daines' Missoula office to read King's letter aloud. A different woman read each paragraph, with several men standing by in silent support.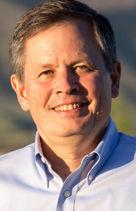 Daines staffers told the crowd, which was crammed into the small lobby, not to take photos or video due to sensitive information in the office. The crowd asked the staffers if they would step outside to listen to them. Staffers said they would prefer not to.
You have free articles remaining.
So everyone stayed inside, and the protesters took photos and video anyway.
"Our message to Senator Daines is we are extremely disappointed in his ability to listen to his constituents, to have any dialogue with his constituents," said Erin Erickson of Missoula Rises. "He's essentially shutting us out, and to see him on the national stage shutting down a fellow senator is something we cannot ignore."
Daines' silencing of Warren came just hours after he was the final senator to cast a vote for billionaire and school choice and voucher advocate Betsy DeVos as Secretary of Education. His vote brought it to a tie, with Vice President Mike Pence breaking the tie to confirm DeVos. Montana Sen. Jon Tester joined his fellow Democrats and two Republican senators in the vote against DeVos.
The group asked Daines' staffers for a conversation with the senator, "not a form letter." 
"He doesn't need to agree with us, but we need a dialogue," Erickson said.
Warren appealed Daines' ruling, but it was upheld by the Republican-majority Senate. It silenced her for the rest of Sessions' confirmation process.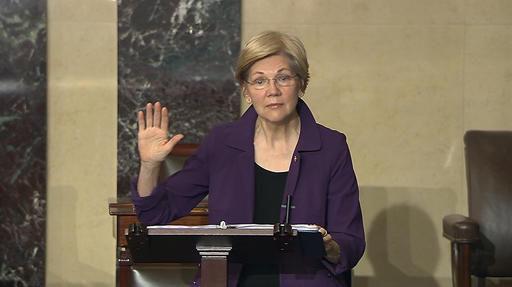 McConnell's comments – particularly "Nevertheless, she persisted" – became a rallying cry for opponents. The incident also sparked trending hashtags on Twitter, #ShePersisted and #LetLizSpeak, criticizing Republicans for silencing Warren. Critics were further enraged when on Wednesday, several Democrat senators – all men – read aloud from the same letter, without interruption. 
"That's why we're letting women speak today," Erickson said of the Missoula rally. "It feels like an affront to women in positions of power."
On Wednesday morning, Daines posted a clip of the incident on his Facebook page, writing "Last night the U.S. Senate chose civility over inappropriate behavior by Senator Elizabeth Warren. As you know the U.S. Senate is the world's greatest deliberative body and we should be able to have civilized debate."