For centuries before white settlers came to western Montana, the root of the bitterroot flower was an important food source for the Salish and other Native American tribes in the area.
Highly nutritious, it was often stored over the winter and mixed with other berries and meat. Even over the last 100 years, as asphalt and buildings covered much of the Missoula Valley, Native Americans have continued the tradition of collecting the plant as a traditional food, although it's getting harder and harder to find on public land.
So on Wednesday, about 50 students from the Nkwusm Salish Language School in Arlee and the Two Eagle River School in Pablo joined Missoula Parks and Recreation staff members to plant more than 700 bitterroot plants at Fort Missoula Regional Park. The goal is to provide a long-term traditional connection for the tribes and connect young students to their past.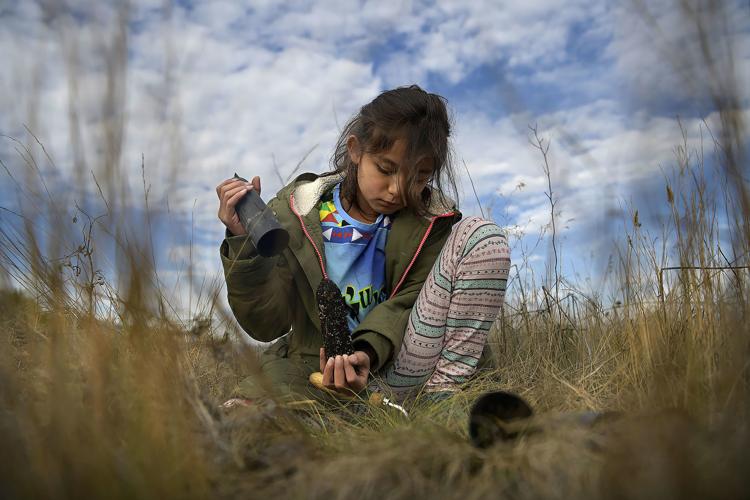 "A lot of other people don't understand it, but for our culture and our ways, this type of thing keeps us connected to Mother Earth," explained Allen Pierre, a cultural teacher at Nkwusm School.
Up until the early 1900s, he said, the Native people visited the South Reserve Street area to harvest bitterroots in what was historically considered one of the best bitterroot sites in the valley.
"This area was one of the biggest places that we used to come and pick, not only the Bitterroot Salish people but the upper Ql̓ispé, some of the Kootenai people would come up here, so this is something that is big for our culture," he said.
Buildings and parking lots slowly covered up the arid soil the flower needs to survive.
"The once vast populations of the now iconic state flower Lewisia rediviva were wiped out as Missoula's valley floor was developed," added Parks and Recreation communications specialist Becky Goodrich.
Since 2016, the Confederated Salish and Kootenai Tribes, Parks and Recreation and Missoula County have been working together to restore a small fragment of the historical bitterroot populations on Missoula's south side by collecting bitterroot seed and growing the plants in greenhouses, Goodrich said.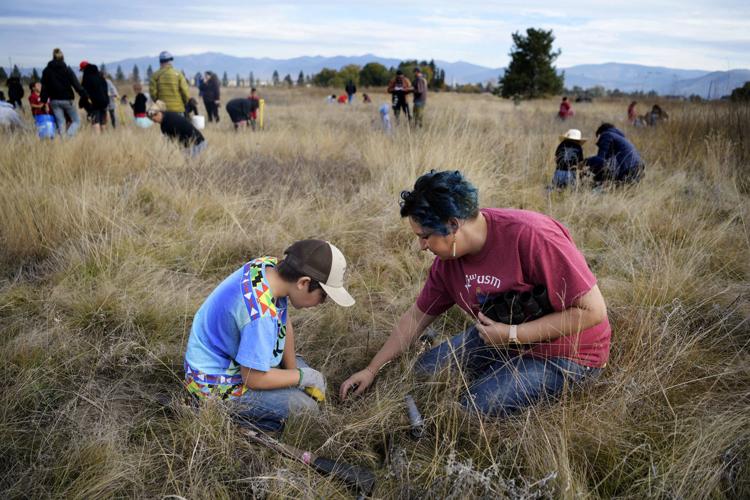 You have free articles remaining.
Wednesday's planting project is the first step in a long-term plan to reestablish a sustainable population of bitterroots that can be periodically harvested by members of CSKT, according to Morgan Valliant, the city's conservation lands manager.
"What we're hoping to do today is build a collectible population of bitterroots on this site," Valliant said.
Pierre said private property owners in the Bitterroot Valley and other places don't really understand the importance of letting his people pick the plants, so they need a site that's public.
"Our people, this is one of our native plants that we use all year-round as a food source," he said. "What we're used to doing is picking it, so this way we're getting the other end of it. We're trying to make it survive now. We use this root, and we feed our people. That helps our sovereign nation."
Phia Mays, a seventh-grader at Nkwusm School, gathered in a large prayer circle with her fellow students before grabbing one of the seedlings, digging a hole and planting it.
"It's a good plant," she said, patting the dirt down. "It could help you when you're sick."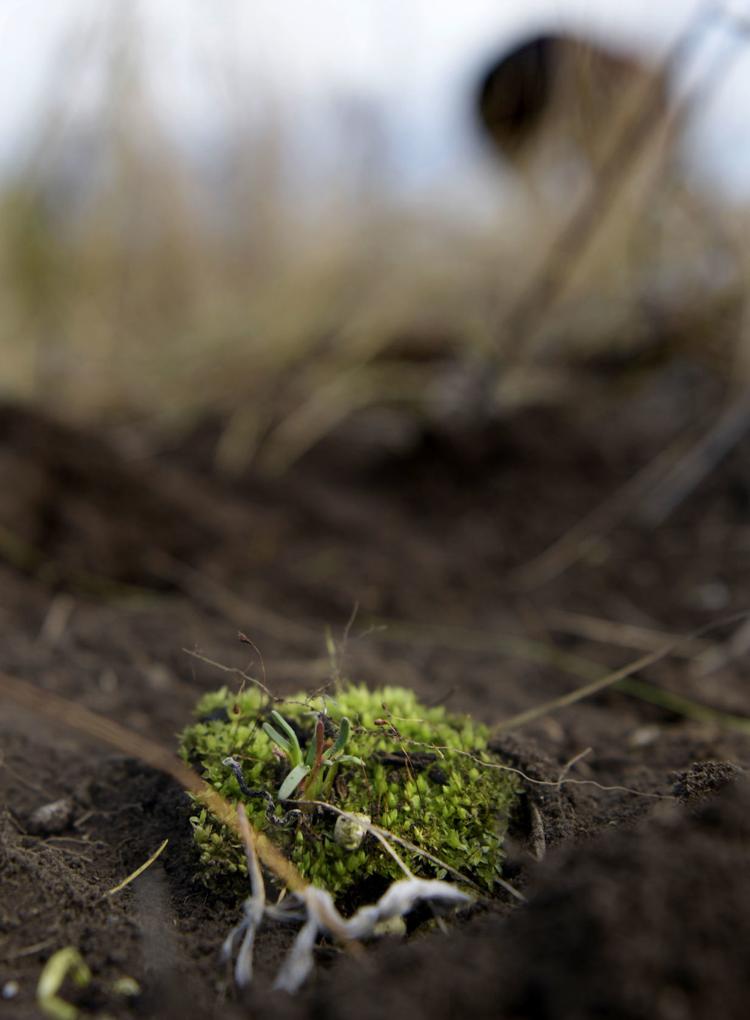 Arleen Adams, a staff member at Two Eagle River School, said the event was "awesome."
"We get to come to our aboriginal homeland and start rejuvenating it," she said.
Pierre and Adams made sure to give an offering of tobacco and medicinal plants before they got started.
"Our people are used to digging it, so now we're going to plant it," Pierre said. "This in a sense of thinking is us giving back for what we do. Us Indian people, whenever we gather from Mother Earth, we always give back."