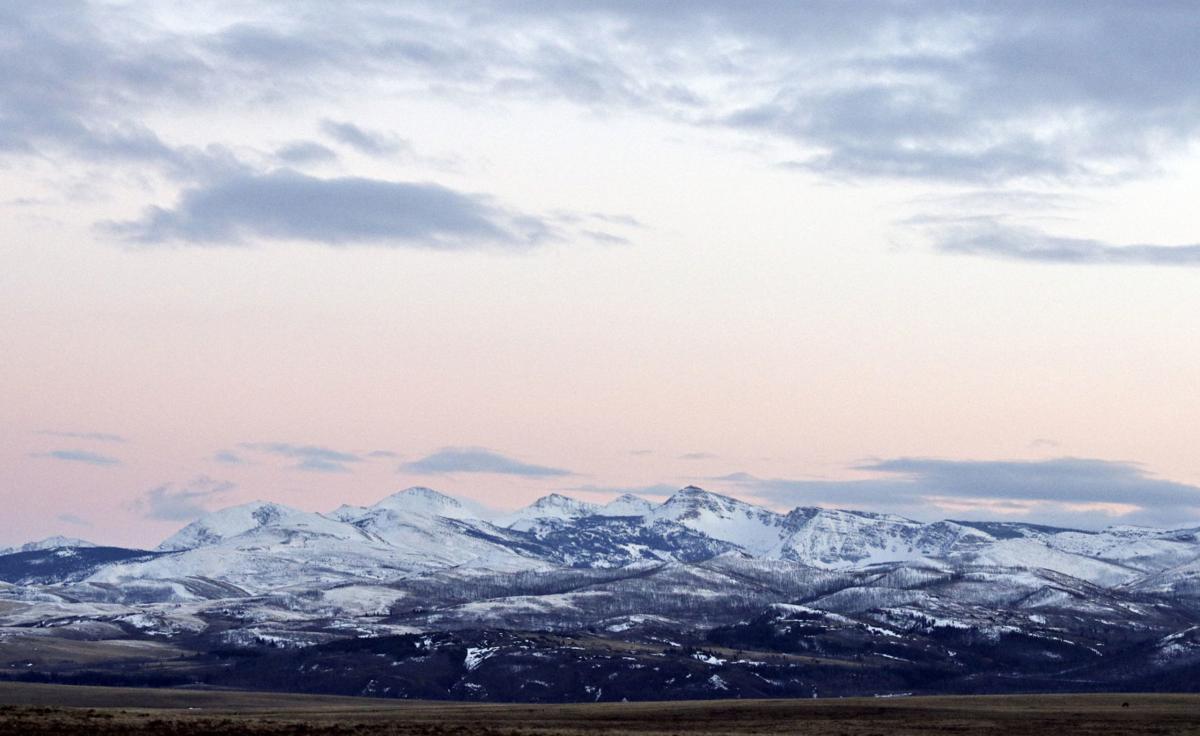 The Bureau of Land Management has new leadership — including an attorney who represented a firm seeking drilling leases on the Badger-Two Medicine —and that has opponents of the leases concerned.
The Blackfeet Nation and a coalition of environmental groups have fought a complex, decades-long battle against oil and gas leases in the Badger-Two Medicine, a 130,000-acre region beside the Blackfeet Reservation, held sacred by members of that tribe.
In one strand of this dispute, Solenex LLC is suing the federal government, seeking the reinstatement of canceled leases there. A federal judge ordered the leases reinstated last year; both the federal government and allied environmental groups are appealing that decision.
As this case moves forward, Solenex is being represented by the Mountain States Legal Foundation, a Denver-based nonprofit that advocates for private property rights. Its former president, William Perry Pendley, represented the company and is still listed as an attorney on the case (the most recent brief, however, was written by other lawyers). The case centers on leases that Solenex received from the Bureau of Land Management in the 1980s.
Earlier this month, that agency named Pendley its deputy director for policy and programs, one of its top two positions. In this development, the lease opponents see a serious conflict of interest.
"Pendley has a history of supporting oil and gas development in the Badger-Two Medicine area, and there's too much at stake in this case to let someone who's an ardent advocate of development in that case influence the Interior Department's position," said Tim Preso, managing attorney for Earthjustice. That legal nonprofit is representing six area environmental groups that have joined the federal government in opposing the Badger-Two Medicine leases.
Their effort took a blow earlier this year, when the Interior Department stopped litigating against the leases held by another firm, W.A. Moncrief, Inc. Now, they aim to keep Pendley from influencing the Solenex case.
"We need to have some confidence that he's not in there carrying out his former client's, perhaps current client's, agenda within the Interior Department," Preso said.
Last Thursday, Preso wrote to Casey Hammond, the BLM's acting director, requesting confirmation that Pendley would be recused from issues related to the Solenex lease. In his letter, Preso wrote that "the circumstances of Mr. Pendley's representation of Solenex would cause any reasonable person 'to question his impartiality in the matter.'"
He cited a federal regulation that states federal employees should not take part in matters where they have a possible conflict of interest, "unless he has informed the agency designee of the appearance problem and received authorization from the agency designee" to participate. In Preso's view, "it's pretty clear cut that he can't work on the Solenex matter."
As of Monday, Preso said he had not received any response. The Bureau of Land Management did not reply to a request for information. The Missoulian sought comment from each member of Montana's congressional delegation whether they thought Perry should be recused.
A spokesperson for Sen. Steve Daines, a Republican wrote in an email, "The Senator believes Mr. Pendley should be recused and has expressed that to the Department of the Interior."
Travis Hall, a spokesperson for Republican Rep. Greg Gianforte, wrote that "Interior has a process to ensure conflicts don't arise, and we trust them to follow it."
Sen. Jon Tester, a Democrat, issued a statement focused on Pendley's support for the sale of public lands. "William Pendley has built a career advocating for the sale of public lands to the highest bidder. His leadership of the agency tasked with protecting the very entities he'd like to sell is a grave threat to the future of public lands in Montana and across the country."