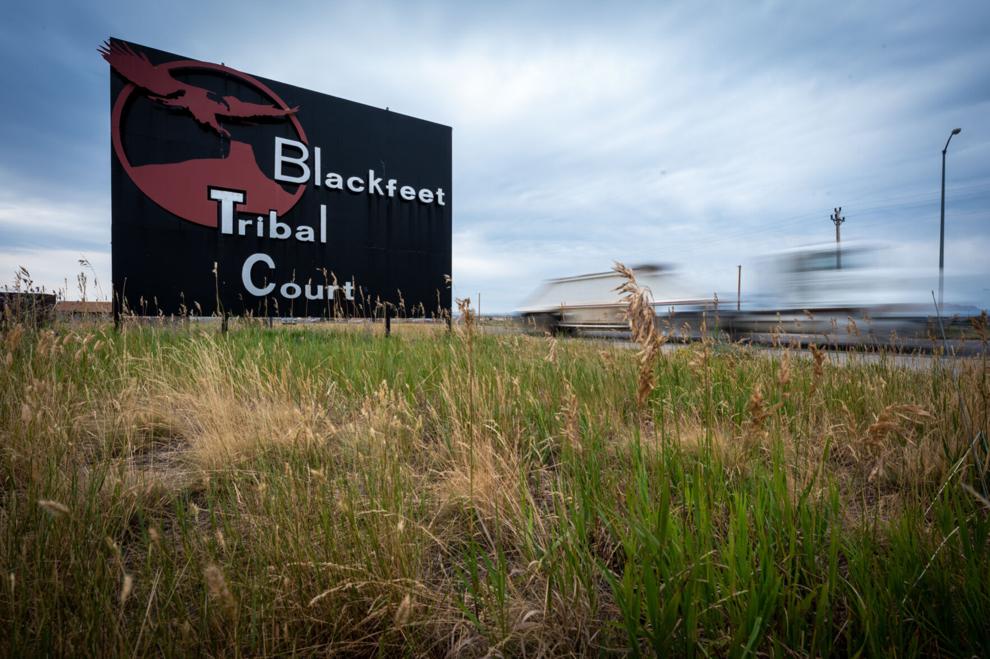 When Danielle Vazquez's auntie texted in a group chat about a new program that would make legal services more accessible to tribal members, Vazquez jumped on the opportunity.
Vazquez, Chippewa Cree, knew the tribal court on the Rocky Boy Reservation — like tribal courts statewide — was overworked, understaffed and lacked resources.
The Chippewa Cree Tribal Court has 22 employees, and in 2022, it had 1,731 new criminal cases and 567 active civil cases. As of March 21, 6,585 criminal and 832 civil cases were pending in the court.
Vazquez wanted to help, so she enrolled in the new Montana Tribal Advocate Incubator Project.
In the new program, called TAIP, the Montana Legal Services Association partnered with tribal courts statewide to recruit, train, mentor and support people to become tribal lay advocates.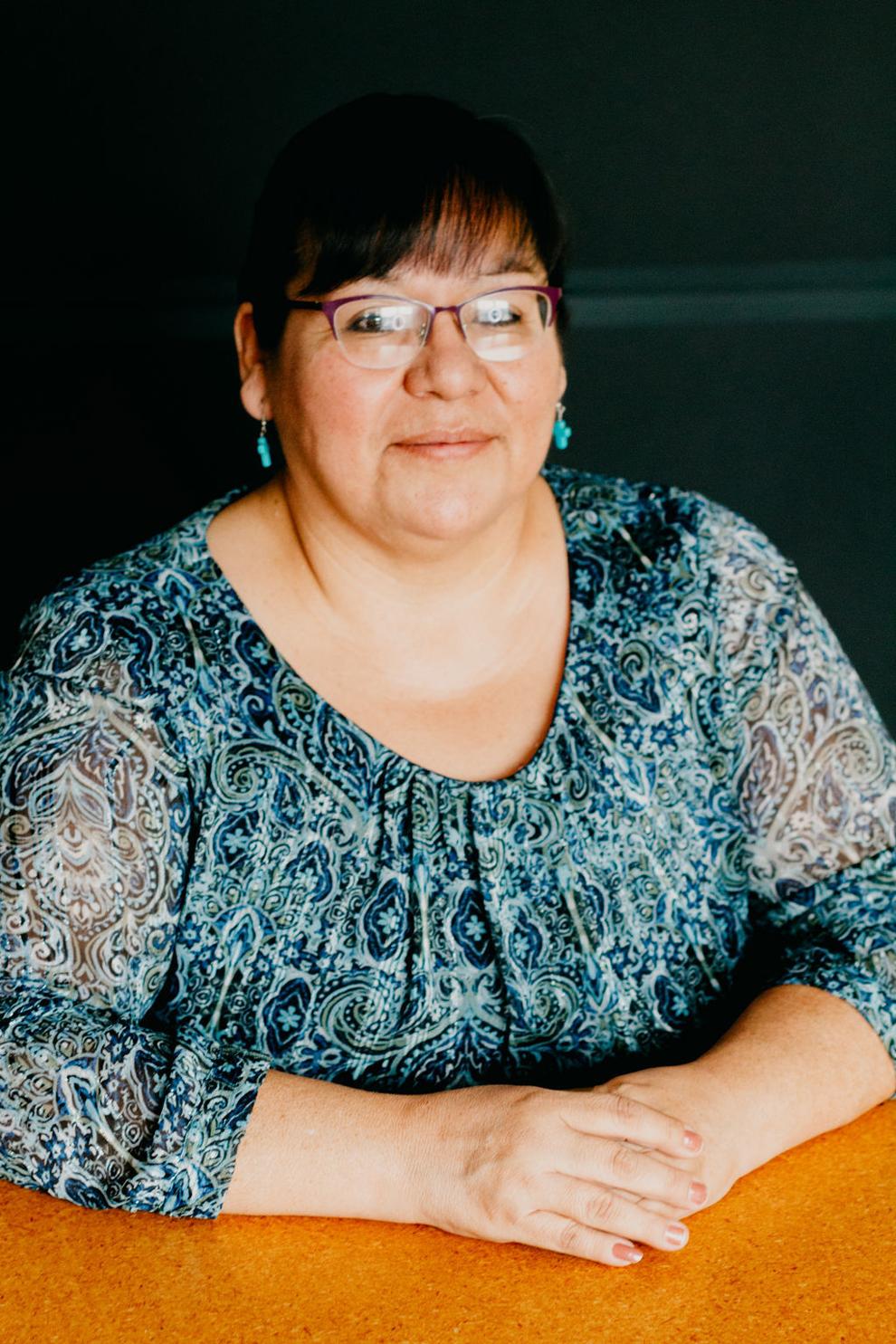 Valerie Falls Down is the tribal advocacy coordinator for the Montana Legal Services Association. She said in 2021, the organization's tribal law practice group had one attorney to address referrals from tribal communities. In 2021, she said they received more than 200 such referrals.
"That was a high caseload for one attorney," Falls Down said, adding that the pandemic made things worse.
A lay advocate can represent tribal members in tribal court for common civil legal matters such as divorce and custody, landlord-tenant disputes, wills and probate as well as real estate and land issues.
The free 12-week course is virtual and features legal experts from across the state. After completing the course, participants are expected to take their tribal bar exam, and upon passing, are given a $1,000 stipend to start their own legal business on their reservation. The course provides travel stipends for in-person opportunities, supplements the cost of the tribal bar exam and provides ongoing mentorship from legal experts.
Vazquez, who works full time for Montana Women Vote, said she was especially thankful for the course's flexibility. The course meets virtually after work hours once a week, and students receive one assignment each week.
"It was just enough work to manage while still having a job," Vazquez said.
Vazquez took the bar in January and is awaiting results. Once she passes, she hopes to start her own business on the Rocky Boy Reservation to help tribal members access justice. The TAIP program requires that lay advocates offer a modest means rate (between $60 and $120 an hour) so community members can afford their services. The median household income on the Rocky Boy Reservation is $35,000 — half the national average.
Erica Shelby has helped family and friends navigate the Confederated Salish and Kootenai Court system for free, and she's seen firsthand the barriers to justice.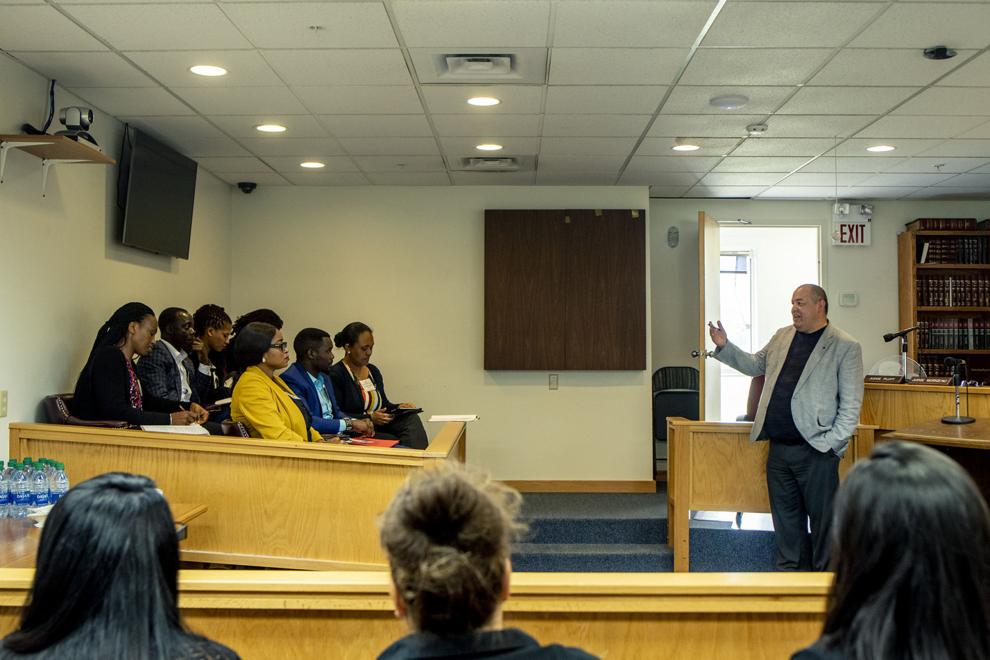 "So many people are frustrated with the tribal legal system," she said. "Not a lot of our members can afford attorneys. Our Indian people don't have resources to access good local attorneys. … For dissolution of marriage, most attorneys charge between $4,000 and $10,000. The first consultation can cost hundreds, whereas ours is free."
Shelby, who enrolled in the TAIP program, said when she signed up, she was skeptical.
"I thought, this is going to be impossible," she said. "Most people don't understand how complex our (tribal) legal system is, but Valerie is Native American. She does understand the system, and she sees the gaps."
Shelby said the course surpassed her expectations.
"When I think of federal Indian law, I think of policy," she said. "I thought it was going to be about the philosophy of tribal law. And you get that, but when it comes down to it, it's a hands-on training about being in court and having clients."
Upon completing the program, Shelby plans to open her own business on the Flathead Reservation. She expects to handle domestic violence cases, cold cases that become public and other civil court matters.
She said the TAIP program has better prepared her to advocate for Indigenous people.
"For anyone planning to advocate for their community, this is a must-take program," she said. "Without it, you're not able to be anywhere near as effective."
If you are interested in joining the TAIP program, which begins in May, contact Valerie Falls Down at 406-248-7113, ext. 322 or at vfallsdo@mtlsa.org. Falls Down will also have an informational booth at the Kyiyo Pow Wow on April 21 and 22.