A new $16 million retail, dining and office plaza will transform a large, nearly vacant lot near the intersection of Mullan and Reserve by the end of 2020, according to a local developer. It will include five buildings of for-sale condo office space and a coffee hut space.
With that project, called Mullan Crossing, will come a new public connection on Clark Fork Lane that will allow traffic to flow to a four-way, lighted intersection and, it is hoped, alleviate congestion in the Hellgate Elementary area.
Missoula native Brian Walker of Envision Construction hopes to start demolition at 3770 Mullan Road, across the street from Walmart, in about six months after he gets the required permits and City of Missoula annexation.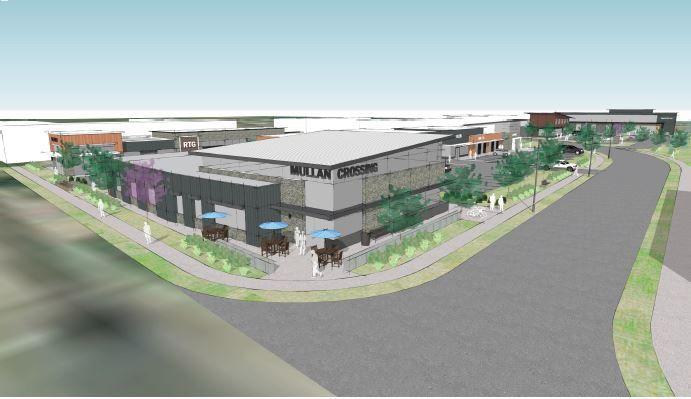 "I see a mix of just about everything," Walker said when asked what kinds of tenants might occupy the spaces. "We'll try to accommodate smaller business fronts, which would be kind of typical of like the Grant Creek Town Center nearby. We've got pads where you could put in a full-blown, full-size restaurant to smaller offices that would cater to an insurance office or pizza delivery."
On the north side of the 4.3-acre property, he'll construct a larger building where he said a buyer could get 10,000 to 30,000 square feet of office space.
"It's showing some growth in that little spot," he said. "With Hellgate Meadows and the Pleasant View (subdivision), it's going to get a lot of foot traffic. There's thousands of people living within one square mile."
He thinks the new public road connection, which he's paying for and building, will be a much-needed addition.
"I know the bad words have been development, density and traffic," he said. "But this will make a connection from Mullan Road to the roundabout on the backside near Home Depot, so it'll create another arterial to a controlled traffic light. This is going to connect a lot of traffic to a controlled intersection."
And as anyone who's tried to make a left turn off of Flynn Lane nearby during school rush hours can attest, that's good news.
You have free articles remaining.
Walker, a University of Montana graduate, also plans on constructing a 40,000-square-foot, three-story (with basement) office building called The Executive off Brooks Street near the new Stockman Bank building next year.
"It'll be one of the largest office buildings in Missoula," Walker said. "We already have quite a bit of it under contract, about 64%."
The high interest in that project made Walker realize that it would be a good idea to do another commercial project on Mullan.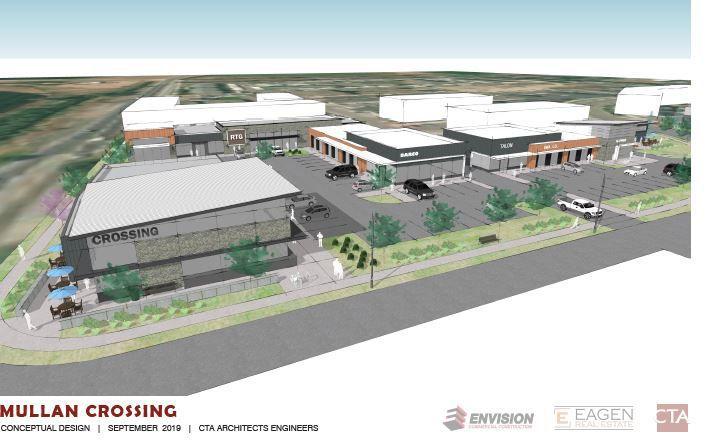 Jesse Eagen, a local real estate agent, worked with Walker on the land purchase.
"We've seen really strong demand for office space in Missoula's outlying areas," he explained. "I just relocated an engineering firm from downtown Missoula to out in that area, and they're saving $2,500 a month just in parking fees. With the growth in the economy, people are looking for more office space."
There will be a total of just over 55,000 square feet of space when the entire Mullan Crossing project is complete, along with a bunch of new parking.
"This is probably the largest commercial development in the North Reserve corridor in a long time," Eagen said.
The condominium office space at the new commercial center will sell for around $250 per square foot. Even without much marketing, Eagen said, there's been a high level of interest.
"I've been in contact with three different national retailers," he said. "I've already had several different eyes on the space."