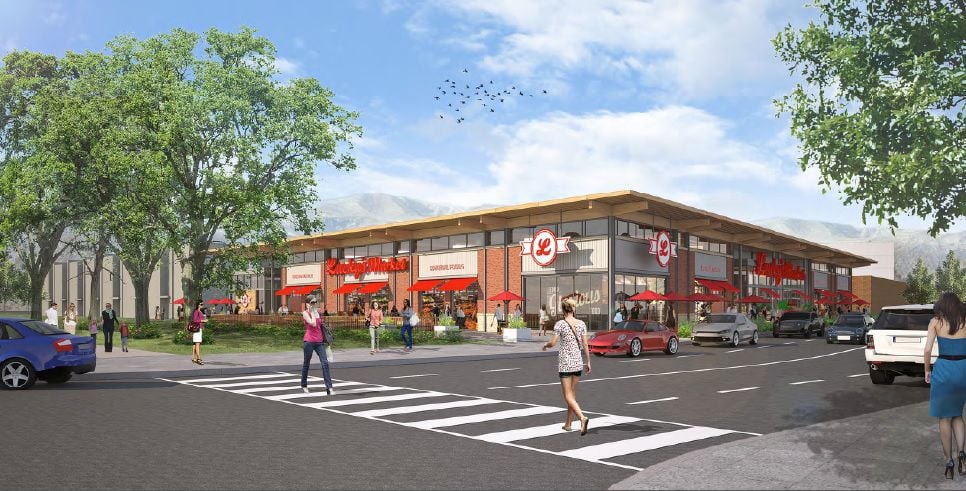 The new organic-focused grocery store opening at Missoula's Southgate Mall this spring intends to hire 100 local workers and will be hosting a hiring fair from now until mid-April.
Lucky's Market is slated to open in late April or early May at 2901 Brooks St. where the old Sears building was in the mall.
Krista Torvik, a spokesperson for Lucky's, said the company will host a hiring fair from 8 a.m. until 5 p.m. Monday through Friday at the Hilton Garden Inn at 3720 N. Reserve until April 20, and hiring managers will be on site to conduct interviews. The Missoula store will be 32,000 square feet and will employ about 150 people total.
"Lucky's Market has both full- and part-time positions available in all departments, and is looking to hire more than 100 new employees to staff its new store," she said.
Lucky's Market is a natural, organic and specialty market started in 2003 by two chefs in Boulder, Colorado. It has since grown to include locations all over the United States, including one in Billings. The store will feature a made-to-order ramen bar, grab-and-go sushi, ready-to-eat meals, a pizza kitchen, a smoothie and juice bar, and a bulk section.
There will be an outdoor seating area, a bakery, a butcher shop featuring meats that have never been treated with antibiotics or artificial growth hormones, and a large selection of seafood, local produce and in-house smoked bacon.
The store will have an extensive beer and wine selection, although Montana's laws have thus far thwarted efforts to allow customers to sip beer and wine while they shop, as permitted at Lucky's Market in other states. The new store will have a full apothecary department, where customers can buy what they need to make their own teas, salves, tinctures and more. There will be local soaps, candles, salt lamps and natural remedies.
Southgate Mall is in the midst of a $64 million redevelopment project, including the recent opening of a new nine-screen, dine-in AMC theater next door.
"Lucky's Market is proud of our expansion in Montana with our new Missoula store that will make natural and organic foods more accessible to everyone by offering top-quality foods at affordable prices," said Bo Sharon, who founded Lucky's with his wife, Trish.
Peter Lambros of Southgate Mall Associates said the ownership group is selling the mall to focus on housing development on land it will still own near the mall.
"Southgate is transitioning into a mixed-use town center, which provides daily-use services to our neighborhood and our community," Lambros said when Lucky's announced it was opening a Missoula store. "We looked country-wide for a grocer that provides quality, organic food choices, at mainstream price points. We are thrilled to welcome what we consider to be the best grocer in the country to Southgate, along with the AMC dine-in movie theater in the coming year."
When Lucky's opened in Billings in 2014, the owners doled out $20,000 to four different community nonprofits through its Community Endeavor program and said they will do the same in Missoula.