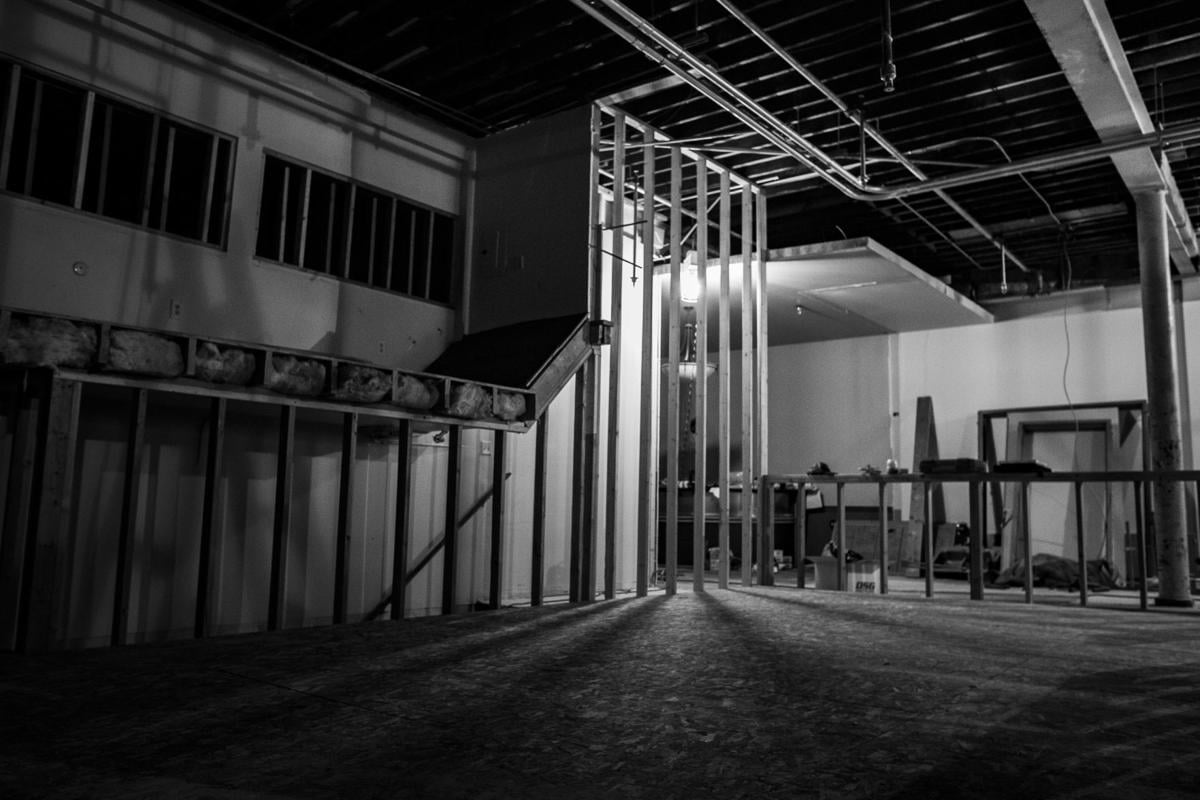 The Zootown Arts Community Center is getting closer to its fundraising goal for its new downtown building.
The arts nonprofit has secured a pledge to match the next $200,000 in donations from the M.J. Murdock Charitable Trust.
Late last year, the Washington Foundation gave $250,000, and thus far more than 300 people, businesses and organizations donated.
If the Murdock grant is matched, the run of contributions will put the ZACC at $3 million of its $3.5 million goal, which was lowered from the $4.25 million target announced last year.
"We've actually shaved money from our budget because we're trying to be really diligent … and we're just really working hard to make it a viable project so Missoula can jump in and start benefiting from it as soon as possible," said Kia Liszak, the ZACC's executive director.
The difference came from cutting costs, and in-kind community support from Boyce Lumber, Republic Services and Paradigm v2 Architects.
Earlier this year, the ZACC purchased the Studebaker, built in 1921 and listed on the National Register of Historic Places, and renovations are underway.
In September, they plan to move from their leased Northside property, where the center was founded in 2008 as an affordable space for artists and art classes for all ages.
The Studebaker is a spacious 17,000 square feet compared to 8,500 on the Northside, where the programs had expanded to the degree that many rooms had overlapping and sometimes conflicting uses.
The new building will give the many programs and resources some breathing room while moving them right into downtown on West Main Street.
The major features spread across three floors include a venue for live theater, music or other performances, three art galleries, three art classrooms, a community print shop, music practice spaces and a community recording studio, and rental artist studios.
As the renovations move along, the plan has stayed in place and the nonprofit is feeling "optimistic" as they move ahead, Liszak said. They believe it will be "such a boost for the Missoula art scene to have this downtown" and it could work as a model for other communities.
Walk in the front, and you'll find a front desk, a paint-your-own pottery studio, and a sales gallery en route to the dedicated art gallery. The gallery on the Northside doubled as a classroom, among other things, and so the types of exhibitions they could accept were limited.
The new one, at 700 square feet with 14-foot ceilings, will hold larger monthly exhibitions including installation work — which is rare to see in the city outside the Missoula Art Museum. The first show is the Missoula Monster Project, in which local kids draw a creature and adult artists (amateur or professional) re-interpret it. The quirky concept has grown and become so popular that it's maxed out the number of participants. (Last year, there were more than 400 entries.)
Another early show is the Pink Dress Project, where student photographers in Pablo's Two Eagle River School and peers from Mexico, New York and Los Angeles shot portraits of their friends in left-over pink dresses to break stereotypes about "normal" behavior.
Besides its calendar of group exhibitions, they want to "feature, as always, emerging artists and shows that respond to the community," she said.
The ground floor will have a walk-in interactive play area designed by artist Jack Metcalf, adjacent to a lounge area and a large display wall for rotating monthly youth exhibitions, including kids up to high-school age.
"All the kids in the interactive play area will get to see the art that their peers are making," she said.
The Gallagher Foundation donated for the naming rights for that area.
The front also has a walk-in community art supply closet that's free of charge.
In the back of the first floor, they've cleared space for the performance venue, which will have a stage and soundbooth for live music, theater, dance and more. Groups could rent it out for events or dance parties as well. It can fit 250 people for standing-room gatherings or 160 for seated ones.
"We're working right now to figure out exactly how we're going to run it," she said. They've been reaching out to musicians for feedback about the booking and payment structure. They've also hired a marketing, events and outreach coordinator, and will potentially add another position to handle booking and sound at the venue.
The existing space on the Northside hosted concerts by established artists like Jonathan Richman and indie bands, both local and touring, who are more and more dependent on alternative venues as bar venues around Missoula have shrunk in number.
Regarding the decorations, it won't be recognizable from the former business offices soon. They're working with local artists to create murals both inside the building and in the alley.
"We really want it to feel like it's a representation of our artist community," she said.
The upstairs has offices and artist studios for rental (an increase from five to 10) and a shared work area with rental storage space for artists who don't want to pay for a full studio. As a bonus, the studios have plenty of natural light and are no longer located directly across from the noise of the railyard.
There will be a full kitchen, and a conference room/classroom that's available to the community. The ZACC offers printmaking classes and a printmaking workshop, which will have a dedicated space upstairs, complete with rental lockers for artists to keep their work on site.
The downstairs basement will have music practice rooms for its music camps, which cover a wide range of ages and genres, along with a community recording studio and a lounge area and classroom. Liszak said they hope it could be used for podcast recordings, too, or to broadcast bands from their music camps onto radio.
They're already starting to book their galleries, are building a new website, and will start taking applications for the sales gallery and the venue.
First, though, is the final fundraising push.
"If we can get that, we'll be pretty close to being done," Liszak said.
---
Photos: Inside the new ZACC