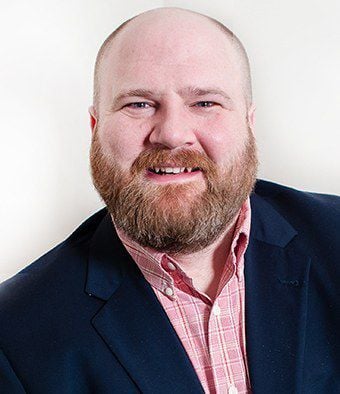 Entering 2020, real estate in Western Montana had experienced several years of growth with one notable problem: low inventory. This is no surprise to even casual followers of real estate markets. The first quarter showed no signs of change, in fact sales were up significantly in both the Missoula urban area and Missoula County by both volume and unit count.
I started this column with that information because as we try and answer the question of how will the Covid-19 pandemic impact real estate, it is important to understand that looking at numbers alone may not tell the whole story, but also may offer some of the biggest clues to our short-term market.
Real estate and related fields were deemed essential in Gov. Steve Bullock's directive; however, this does not mean business has continued as usual. In-person showings have slowed significantly, open houses are nonexistent, and the number of new listings are well below a normal spring pace. Some buyers and sellers don't have the option of waiting. Circumstances such as job transfers already in place, moving to be closer to family, and many other factors have led some sellers to continue with their plans for listing their property for sale.
Like nearly every other business, real estate is adapting and trying to encourage safe and responsible citizenship while keeping agents and staff employed. Real estate agents have risen to the challenge of social distancing while serving their clients in a stressful time. At Berkshire Hathaway we have encouraged our agents to utilize video conferencing, virtual home showings, virtual open houses, 3D tours when available, live video on Facebook and Instagram, and we have provided regular training to support these efforts.
While no one can be certain where real is estate headed in the immediate term and the rest of 2020 it is important to note that real estate activity in Western Montana has not stopped. Sales are closing every day, buyers and sellers are still reaching buy-sell agreements, and listings are still entering the market. At the same time, deals have fallen out of contract for reasons related to Covid-19 such as layoffs and uncertainty. April will almost certainly be down in units sold year over year, as will May, though it appears not by as much as we may have feared a month ago.
As an example, for the month of March, the city of Missoula recorded five fewer sales in 2020 compared to 2019, 102 versus 107. At the time of this writing, roughly a third of the way through April, closed sales for the month are about six percent off last year's pace. New listings and under contract listings are down six and seven percent respectively. These are good numbers in comparison to what is occurring in other economic sectors across the nation, however they should be interpreted with the caution that it is still too early to draw any conclusions. We may still be working through a larger than normal number of transactions that went under contract in the first quarter - which was up across the board in activity. With each new week, we gain more data to study this period that began in the last few weeks of March. Will we see a further reduction in new under contracts and new listings? Time will tell.
What we do know is our market has the characteristics that leave it poised for a strong recovery when we get to the other side of this pandemic. In fact, nationwide, some economists are suggesting that it will be real estate and housing that pull the economy out of whatever recession we are facing. According to Corelogic, an industry statistical tracking service, steep price dips during a recession are more the exception than the rule. Of the five most recent recessions dating back to 1980, only two saw price drops. The first was a modest 1.9% price decrease during the 1991 recession accompanying the first Gulf War, and the second a large 19.7% price decrease during the Great Recession in 2008, which of course was directly related to housing. Because that is the most recent event in the public's collective memory, it is easy to use recency bias to draw comparisons to our current markets, but that would not be accurate. Locally and nationwide in 2008, there were no inventory shortages and though it is hard for many to believe, there was actually more new single family construction in the marketplace at that time than there is right now. Conversely, because there is less inventory today, there is more room in the market to absorb two potential impacts of our current situation: lowering buyer demand, and, worst-case scenario, an uptick in eventual foreclosure inventory. We all hope that does not happen, but it is something we must consider when looking into the future.
Around mid-March, right before we started to see nationwide economic impacts, Missoula had less than a month's worth of inventory in many key price points, and only one and a half months of inventory market wide. A healthy market should have three to nine months of inventory, based on an absorption rate that factors in active listings and listings sold in the last month to determine how many months it would take to absorb current inventory levels. What this means is there is a lot of room for our area markets to absorb turbulence and a few months of decent drops in sold units before we see a major shift in price.
Anecdotally, buyer traffic is still strong in comparison to listing inventory. Web traffic on most real estate sites is increasing, as more people are home with time on their hands. The Missoula Organization of Realtors puts out an annual housing report, usually in March of each year. They have delayed that, likely into early May. This will give MOR a better understanding of how the market is reacting, so they can provide up-to-date information. I would encourage people to be on the lookout for that report and to reach out to their trusted Realtor to discuss the market as it relates to their situation. Missoula and Western Montana have always been an attractive place to live, and we don't expect that to change. The most important thing we can all do right now is focus on staying healthy and taking steps to limit the spread, so we can get to the other side of this pandemic, and look ahead to when we can come together stronger than before to start building this place we love back up.
Mike Nugent is the Vice President and Managing Broker of Berkshire Hathaway HomeServices Montana Properties.
This column appears in Vol. 1 Issue 2 of Missoula Business, a publication that reports on emerging trends and goes beyond the numbers to look at the insights and drive of the people leading Missoula forward. Find the second issue inserted in the Sunday print Missoulian and soon in the e-edition, and read the stories on Missoulian.com.