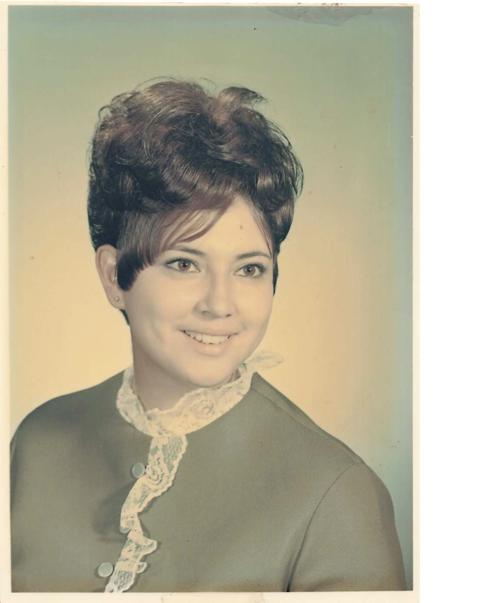 ST. IGNATIUS - March 28, 1952 - December 15, 2020.
Alma lost her courageous battle with COVID on Dec. 15, 2020. She was born March 28, 1952, to Thomas and Vida Pablo, the third of six children.
Despite having her first child, Craig, at a young age, Alma continued her education and after graduating high school, attended BYU on a full academic scholarship. As with many Natives, Alma longed for home and before finishing college, returned to the love of her life, Marvin, whom she married on St. Patrick's Day in 1972. Their second child BJ was born the next year and after some time spent in Albuquerque both felt the pull of home and returned to Montana. They had their first daughter, Amber, in 1975 and twin baby girls Michelle and Nicole in 1983.
Unfortunately their relationship ended but she remained good friends with Marvin as well as her brother- and sister-in-laws as well as numerous nieces and nephews from the Gardipe family.
Alma met her second husband and lifelong partner Leonard Grenier in 1984. They had a son, Leonard Jr., in 1985.
Alma was very tenacious and returned to college at SKC, earning her degree in 1989 after which she began her career working for her tribes.
Alma loved sports. She loved playing softball, watching her children, grandchildren and even great-grandchildren play baseball, football, volleyball, wrestling and soccer. She loved watching football and was a lifelong member of the Raider Nation. She also loved watching UM Griz football and the New York Yankees. Her all-time favorite player was "The Captain" Derek Jeter. She also loved making her weekly NFL picks and picking the right square to win the board whether it was the Griz game or the Super Bowl.
Anyone that knew Alma knew that she was as tough as they come, and she fought COVID tooth and nail to the end, surprising every nurse and doctor that cared for her but not surprising anyone who knew and loved her.
She was a proud member of the Confederated Salish and Kootenai Tribes and loved being in the outdoors, whether it was hunting, picking berries, fishing or just going for a drive.
She was especially proud of the big bull she harvested when she drew a Ferry Basin bull permit. While she may have been as tough as any, she had a kind heart and will be missed by not only family but the countless other lives she touched during her life.
She was preceded in death by her father Thomas, mother Vida, sister Janice and brother Mike. Also by her first husband Marvin Gardipe, son BJ, grandsons Marshall and Terje.
She is survived by her husband Leonard Grenier, sisters Mildred (Tom, deceased), Donna and brother Butch. Sons Craig and Junior, daughters Amber, Michelle and Nicole, grandchildren Jace, Kaidyn, Raidyn, Natayah, Austin, Kyleigha, Chancey and Harmony, and great-grandchildren Landon, Talon and Braylon.
Viewing was held Thursday, Dec. 17, at Foster Funeral Home.