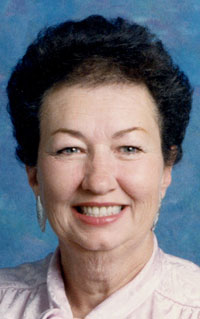 POLSON – Angelique Monet Violette, 73, passed away from health issues Tuesday, July 1, 2014, at her residence in Polson. She was born Jan. 4, 1941, at Hillsboro, Illinois, the daughter of Edgar James and Mary Ursula (McWilliams) Gates.
Ann was a longtime member of the Monacato Club and the American Iris Society. She was also active in many community programs and volunteer organizations.
She was preceded in death by her parents; two sisters, Patricia and Sue; and her brother, Mick.
Ann is survived by her husband, Donald; her children, Jeanne and J.P.; and four grandchildren, Slade, Slone, Austin and Ethan. She is also survived by her brother, Richard, and his wife, Glenda.
There are no services planned. In lieu of flowers, please honor Angelique by planting an iris or other flowers.
Arrangements are under the direction of Grogan Funeral Home and Crematory. Memories of condolence may be sent to the family at groganfuneralhome.com.