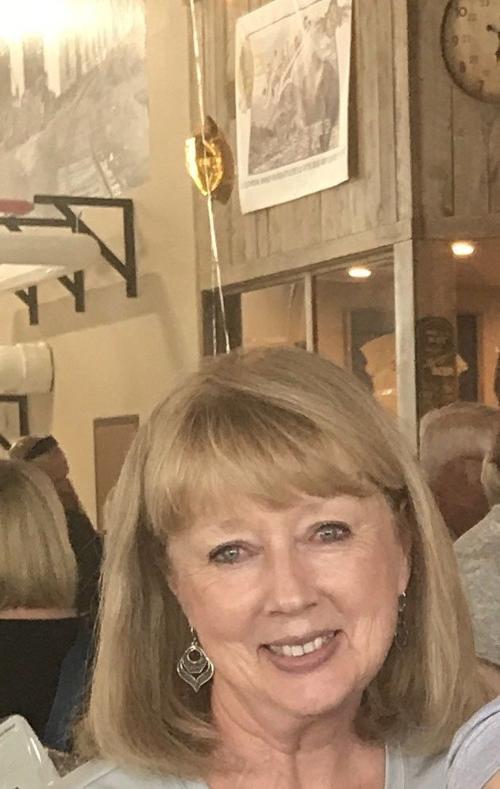 FLORENCE - Cherie Visser Fifield, 71 of Florence, surrounded by family passed away from appendiceal cancer Saturday Nov. 14th at home. 
Born on Jan. 9, 1949 in Butte to Helen and Joe Visser. She was the oldest of nine. Her dad called her his Apple baby because of her rosy chunky cheeks. She spoiled her younger sister Kathy and got upset if she got in trouble. They had the most amazing bond. She was the best big sister to all eight of her siblings. Her fudge was the stuff of legends and was highly coveted by all members of the family. As was her divinity and peanut butter cookies. She also made an out of this world fried chicken that our mouths will be craving for decades to come. 
She was also a very famous model for The Old General Store in Helena. Just look up the photos....she's stunning! 
She was married to Ted Cooney and had two fabulous daughters, Jamie and Michelle. Tragically Ted passed away....but.... 
On Dec. 31, 1981 she married her one true love, Denny Fifield. And they welcomed another fabulous daughter, Katie. 
The couple lived in Missoula and for a brief time in Newport, Oregon before moving to Florence. 
She worked for many years at JC Penney and made so many great friends. She also ran her own daycare....and was highly sought after from many parents! Kids loved her...... 
.....which brings us to her pride and joy: her grandchildren. Austin, Ally, Cole, Talan, Griffin, TJ, Caleb, Rilyn and Koen. She adored those kids. And they worshiped her. 
She enjoyed sewing and made a lot of Michelle's clothes growing up and lots of stretch pants for all of the girls in their middle school years. She loved gardening and her biggest passion was painting. She was a very talented and gifted artist. Ever the perfectionist...she created the most amazing paintings! 
Surviving her are her husband, her one true love and protector, Denny. He was there for every appointment and was her greatest caretaker. And for that we will always be grateful. Her favorite daughter, Michelle. Her other favorite daughter, Katie. Her step sons, Chris and Josh. Her sisters, Kathy, Colleen, Debbie, Robin, Roxanne, Jeanne and brothers Joe and Jim. 
She was preceded in death by her most favorite daughter, Jamie. She took the very best care of her during her cancer, even as she was battling her own. Never one to complain, she cared for Jamie through smiles and pain. We believe they are together again....laughing and smiling with healed bodies. And we can't wait to see them again in Heaven. 
We will miss her loving generous presence and are incredibly heartbroken that cancer has taken our beautiful mom, grandma and wife. 
A private funeral will take place on Thursday, Nov. 19th. Reception to follow at her house...all are invited. We will have a greater grander celebration in 2021 for all.
Obituaries Newsletter
Sign up to get the most recent local obituaries delivered to your inbox.