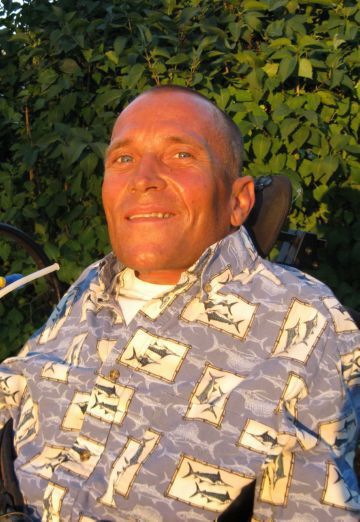 Chris Clasby, 48, of Missoula, passed away on Monday, April 5, 2021 at St. Patrick's Hospital, of natural causes.
He grew up in Montana, graduated Helena High School and attended Carroll College before transferring to UM Missoula and earning a BA in English. After teaching high school English, he earned a master's in Social Work (MSW) then earned licensure as a Licensed Clinical Social Worker (LCSW).
He worked in several human service positions, to include the MonTECH Assistive Technology program and Summit Independent Living. His passion for his work inspired legacy programs such as Camp Bullwheel, to enable other with disabilities to pursue outdoor recreation.
Outside of work, Chris actively served on advisory boards, councils, service programs, and The Knights of Columbus. Chris wrote and published articles in various magazines and newspapers and delivered numerous presentations and podcasts.
Chris' expertise led him to share his passion for outdoor recreation at Seoul University. He was the recipient of the SCI Pathfinder Award for his hunting achievements and enabling others with disabilities. The award enabled him to spend 10 days hunting in Africa.
With the help of great friends and family, Chris passionately pursued his love of fishing, hunting, and outdoor activities. His opportunities and experiences exceeded his imagination and expectation. From pursuing outdoor recreation, and continuing an active daily life, Chris attributed this all to many supportive people in his life. He hoped to inform others that disability is a natural part of life and we can all learn from and support one another.
Chris was a man who inspired us all.
A private funeral mass will be celebrated by his family. The mass will be live streamed via gardencityfh.com at 11am on April 12, 2021.
Friends and family are invited to an open-air celebration of Chris' new life at Chris and Mary's property on April 12th beginning at 2pm.
In lieu of flowers, donations may be made to Camp Bullwheel in Chris' honor to continue his work. www.campbullwheel.org