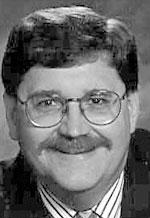 July 12, 1950 – April 17, 2010
CHESAPEAKE, Va. – Dr. Christopher Lee Feucht, 59, was welcomed into the arms of Jesus on Sunday, April 17, 2010.
He was born in Atlanta on July 12, 1950, the oldest of five children.
Chris graduated from Georgia Tech with a degree in engineering and then attended the Medical College of Georgia, where he received his doctorate of medicine and specialized in dermatology.
He married Nancy Catherine Hogue in 1973, and they spent three months serving at a Maasai village mission hospital in Tanzania. God blessed them with five children: Jennifer, Christopher Lee (in heaven), Heather, Sean and Christen. The family resided for 15 years in Missoula, in the beautiful Rocky Mountains, where Chris carried on a successful dermatology practice and served in lay leadership at the Christian Life Center.
In 1994, the family relocated to Chesapeake, answering the call of the Lord to work at Operation Blessing with the Flying Hospital. Chris began to lead short-term medical teams to needy areas around the world. In 1998, after completing a Crossroads Discipleship Training School with Youth with a Mission, Chris accepted the position as director of missions at New Life Christian Fellowship's family of churches in Virginia Beach. For 12 years he has motivated and mobilized missionaries and mission teams for ministry among the unreached. His desire was to see every tribe and tongue come to know Jesus, and for God to receive glory through his life.
When he was not traveling the globe, Chris enjoyed spending time in his beloved Glacier National Park, hiking and taking pictures. He loved motor-home trips with his family, "Star Trek" and "Stargate" movies, and watching Georgia Tech sports, even though they didn't always win. He was a gourmet barista with his home Starbucks espresso machine and an accomplished waffle maker. Above all, he was a beloved husband, father, son, mentor, friend, physician and champion for the gospel. May his legacy continue until every person knows the love of the Father that Chris now sees face to face.
A celebration of Chris' life will be held July 1 at 7 p.m. at the Christian Life Center, 3801 Russell St., Missoula. His wife Nancy and children will be in attendance.