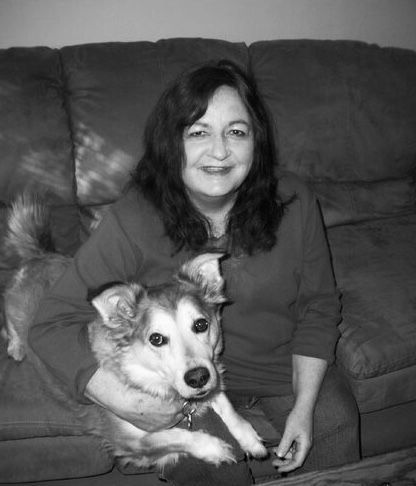 MISSOULA — Deborah Sue Anderson, 70, of Missoula, passed away Sunday Jan. 19, 2020, at Community Hospital of natural causes.
She was born Aug. 12, 1949, in San Diego to Don and Darce Anderson. Her dad was a Navy pilot, and she was fortunate enough to have lived in Morocco, Italy, and Mexico, where she had particularly fond memories all before the age of 10. These wonderful adventures gave her a sense of respect and admiration for all people regardless of their circumstances or background. She had a forgiving heart and unique ability to always see the best in people.
Her family eventually settled in Montana where her father got a job as an air traffic controller. She graduated from Great Falls High School in 1967 and not long after attended the University of Montana in Missoula where she would put down roots of her own and spend the rest of her life.
You have free articles remaining.
In the mid-70s she was part of a tight-knit group of "old hippie friends" who ran the High Mountain Cafe in Missoula. She was always proud to call this the first natural foods restaurant in town. In the 80s she opened the Tropicana Cafe in the same location which became known as a great breakfast spot. She also managed the Harold's Club Cafe in Milltown which was frequented by locals and mill workers alike.
When she was ready to move on from the restaurant business she began dealing poker at various card rooms throughout Missoula. She met a number of interesting characters during this time. When Time magazine did a piece on the historic Oxford Cafe they photographed her at the poker table. She always thought that was a neat story to share. She eventually managed her own poker game at the Lucky Strike Casino before moving on to a new career. In the early 2000s she began working at Beehive Homes caring for seniors in an assisted living facility. She developed very special relationships with both residents and fellow caregivers.
If you ask anyone who spent even a little time with Deb, her greatest pride and joy was her daughter Maya who was born in 1977. She was a single mother and worked hard to make ends meet and ensure Maya was well cared for and loved. She took a job as a janitor in a local pottery studio where she wore Maya on her back while she worked. She wanted to find a way she could pay the bills and spend time with her baby. She never complained and seemed to adjust to challenges with ease and even gratitude. She was always proud to share Maya's accomplishments and newest adventures. She was elated when Maya finally met the love of her life Adam, a Navy Pilot, in Seattle. They quickly got engaged, married, and gave birth to Zella in 2016. Becoming a "Nama" and mother-in-law was among the happiest moments of her life. It brought her great comfort to know Maya had a family of her own and wouldn't be alone. We are grateful for the time Zella and Nama got to spend together although it was only 3 1/2 years. She absolutely loved Adam and Zella.
Survivors include her father, Donald, Hamilton; brother, Gary (Lou), Hamilton; daughter, Maya (Adam), Seattle, and her beloved granddaughter Zella. She is preceded in death by her mother, Darce.
In lieu of flowers the family kindly suggests donations to Animeals. Deb loved and cared for many cats and dogs throughout her life. She had a kind and gentle manner with all animals and they knew she was someone they could trust. We know she has reunited with many of these special pets which gives her family peace and comfort.
To plant a tree in memory of Deborah Anderson as a living tribute, please visit Tribute Store.