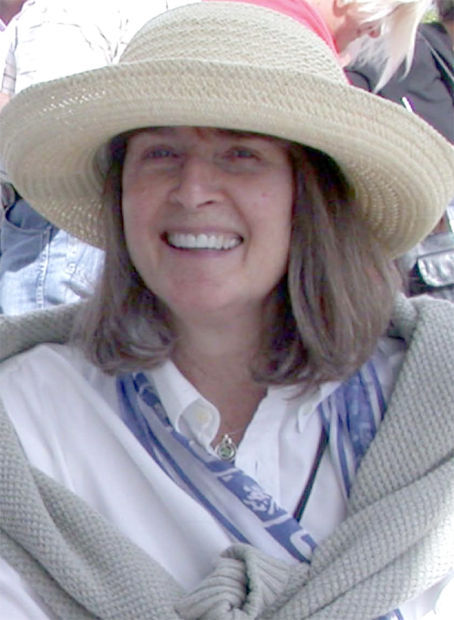 MISSOULA – "Life is strange." I spoke a phrase we often shared. She responded, "Life is strange, yet death is not; It just is." She approached her inevitable passing with the same calm and clarity as she had lived her life.
Her cousin and lifetime friend wrote: "You are the gentlest of souls, loving and kind to every living creature. You faced your end as you lived your life – with courage, grace, dignity and compassion for those who love you." She tended to her friends, flowers, trees and beloved dogs with acute attention and loving care. None knew but to love Denise.
Her formative years were spent on a rustic family farm in western Australia. This generated an extraordinary confidence and a great sense of adventure. She spent the past four decades in North America, where she complemented these qualities with a real sense of place. For some years now, Denise was most content in her English-style flower garden with its multitude of self-seeded trees. The only real distractions were the daily dog hikes and birding expeditions with Jim Harkins, her partner and best friend for 40 years. When weather did not allow or evening fell, they spent countless hours in quiet conversation or with novels from her five bookshelves.
Denise's adventurous nature became evident at age 21 when she left her position as a registered pediatric nurse to work on a tobacco harvest in New Zealand and from there to travel overland from India to England with a small group of like-minded travelers. Later, she visited South Africa and Rhodesia on a solo journey. She spent time as a nanny for a wealthy couple outside of London before immigrating to Canada. She flew with the Red Cross to small villages in northern Ontario, worked as a cook in a remote lumber camp on Vancouver Island and assisted outpatients at a cancer research hospital in Toronto.
It was there she connected with Jim. Together they settled in British Columbia for two years on a 50-year-old homestead acreage with log cabin and, in toll, transversed the continent several times. One such trip led them to Newfoundland in a chilly, late fall.
In 1980 they arrived in Missoula, where she worked as medical office manager before retiring in 2004. Denise (b. April 9, 1948, in Perth, Western Australia) passed away of natural causes Sept. 29, 2013, at home in Missoula. Thank you to Hospice of Missoula.
There will be a gathering for family and friends of Denise to remember and celebrate her life Saturday, Oct. 19, from 2 p.m. until people leave at Heritage Hall at Fort Missoula. In lieu of flowers, consider a donation to the Montana Nature Conservancy and/or Five Valleys Land Trust.
Obituaries Newsletter
Sign up to get the most recent local obituaries delivered to your inbox.