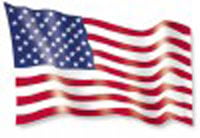 MISSOULA – Eugene Victor Kolwicz, of Missoula, passed away Monday, March 5, 2012 just three days after celebrating his 90th birthday.
He was born March 2, 1922, in Danbury, Conn., to Walter and Celia (Zelensky) Kolwicz. In his younger years, he lived in Danbury and attended Danbury High School. In 1940 Gene entered Danbury Trade School and was trained as a carpenter. For a period of time he worked for several contractors before entering the Army in November 1942.
In the Army, Gene served with the 544th Engineer Boat and Shore Regiment in the Pacific theater of operations during World War II. He was specifically involved with the maintenance and operation of Seaman landing crafts. We heard many stories about those four years of duty! Gene was proud of his service.
On Sept. 9, 1950, Gene married his love Ginny Hill. The union would last just two weeks short of 55 years due to Ginny's passing. They had one son, Tad Kolwicz. In 1960, Gene landed a job as a plant carpenter at Amphenol in Danbury and worked there for 25 years until his retirement in 1985.
Gene and Ginny took many trips out West to visit their son and, following Gene's retirement, they moved to Missoula. Soon after he arrived, Gene got a job working in the maintenance department at the YMCA. He worked part time at the Y for 15 years until his second retirement in 2005. He made many dear friends over those years who remained in his life until the end.
Gene had a passion for fishing and could be found along the banks of the area rivers. He was a catch-and-release fisherman so we heard LOTS of stories about the ones that he put back. His gardens were his pride and he worked a vegetable patch as late as last summer. Any produce that came from those efforts went to friends and family. Especially if it meant Gene could deliver those goods and visit for awhile, which usually included a spot of food and a wee drink. For those of us who knew Gene, we experienced this first hand and it should bring a smile.
Gene defined the word social. He was quick-witted and loved to visit with people and tell great stories. He was the proverbial "life of the party" and had us laughing at his 90th birthday celebration. He loved people and had a knack for making lifelong friends. He will be missed.
Gene was preceded in death by his parents, wife Virginia Hill Kolwicz, son Tad Kolwicz and two brothers, Louis and Edwin Kolwicz.
Gene is survived by his brothers Victor (Muriel) Kolwicz of Danbury and Emil (Vera) Kolwicz of Avon, Ohio; brother-in-law Francis (Thelma) Hill of New Fairfield, Conn.; and granddaughter Catherine Kolwicz.
He is also survived in Missoula by a devoted and extended family. On behalf of Ginny Miller (Gene's daughter-in-law) and her husband, Jeff Beltz, they want to recognize the many people who became Gene's family and who were so vital to his well-being following the death of his wife and son. His adopted and loved family members include his granddaughter Brooke (Brad Yliniemi) Vetter, Becky Kobos, George and Sandy Boifeuillet, Joyce Hickethier, Henry and Debbie Fassnacht, and Wayne Williamson. We also want to extend our heartfelt thanks to the other friends and neighbors who brought food, shoveled snow and offered friendship and company.
After Gene was diagnosed with cancer, it really did "take a village" to provide him the care and support necessary to allow him to live and die with dignity in his own home. His wonderful caregivers from Partners Hospice, the V.A. and Home Care Services made this possible. With special thanks and recognition to: Jennifer, Kayla, Tammy, Christine, Dr. Selbach, Jan, Dr. Langenderfer, Erin and Amy. He loved you all.
It was Gene's wish not to have a formal service. A party will be held in his honor at a later date. We suggest that memorials be made in Gene's name to Partners in Home Care Hospice of Missoula.